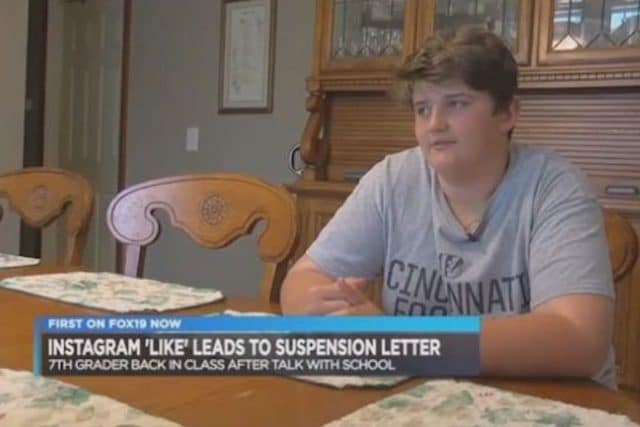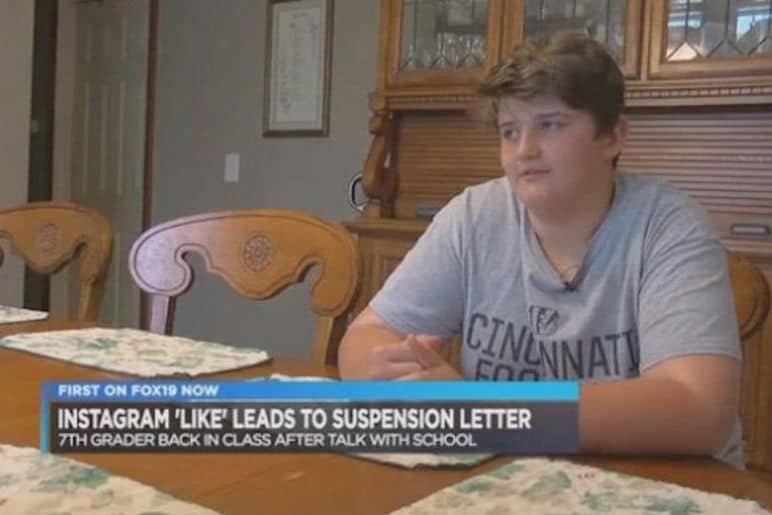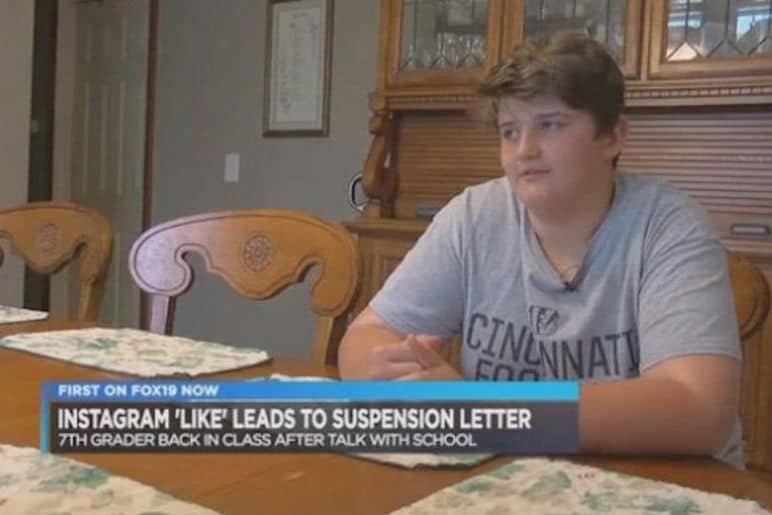 Zachary Bowlin suspended: Did one Ohio middle school go too far when it suspended a 7th grade student for liking a picture of a gun on social media?
Commentators are asking themselves if one Trenton, Ohio middle school may have gone too far when it decided to suspend Zachary Bowlin after the 13 year old student liked a photo of a gun sitting on a table on social media.
The gun photo which came with the caption, 'ready' led to the seventh grader at Edgewood Middle School receiving a 10 day suspension after liking the Instagram photo of an airsoft gun on Thursday.
Of note the boy hadn't liked the photo during school hours or on school grounds.
'I don't think I did anything wrong,' told Bowlin via KRON. '[The] next morning, they called me down and, like, patted me down and checked me for weapons. Then, they told me I was getting expelled or suspended or whatever.'
Administrators sent Bowlin home with a note indicating the reason for his suspension – liking a post on social media that indicated potential violence.
Told the boy's father, Martin Bowlin, 'I was livid'.
Adding, 'He never shared, he never commented, never made a threatening post … [he] just liked it.'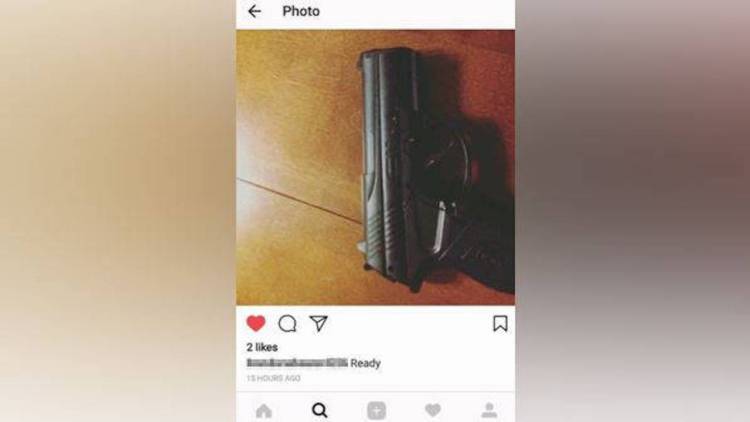 In an email to parents after Bowlin liked the post, administrators said they learned of an 'alleged threat' of a student bringing a gun to school.
'We act on any potential threat to student safety swiftly and with the utmost importance,' the message to parents read, according to WXIX. 'This morning, the alleged threat was addressed and we can assure you that all students at Edgewood Middle School are safe and school will continue as normal. Thank you.'
Edgewood City Schools Superintendent Russ Fussnecker said the district has 'zero tolerance' of violent, disruptive, harassing, bullying or inappropriate behavior on behalf of students – including while off school grounds if it potentially impacts the classroom.
'As the Superintendent of the Edgewood City Schools, I assure you that any social media threat will be taken serious including those who 'like' the post when it potentially endangers the health and safety of students or adversely affects the educational process,' Fussnecker's statement concluded.
Bowlin's parents said school administrators ultimately dropped the 10-day suspension after speaking with them.
Reflected George Washington University Law School professor, Catherine J. Ross via lawnewz: 'Schools are allowed to isolate the student while figuring out if there is cause for concern about safety,'
Adding, 'Then, if the inquiry reassures that there is no danger, the student should be reintegrated into his or her academic schedule. So the officials should be applauded for lifting the suspension even if they over-reacted initially. Some school officials just dig their heels in.'
And then there were these reactions on the web that caught this author's eye, see what you think?
Simply "liking" a photo is not adequate evidence, upon which to base a "credible threat". You CANNOT punish someone for their innocent associations or simply "liking" a social media post.
Oh but IT IS their business. Not out of actual safety but the more dangerous fact that a student is apparently not receiving the adequate amount of indoctrination.
Blame the left.