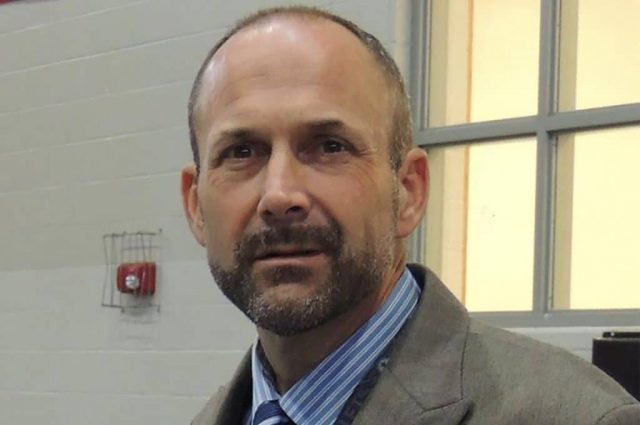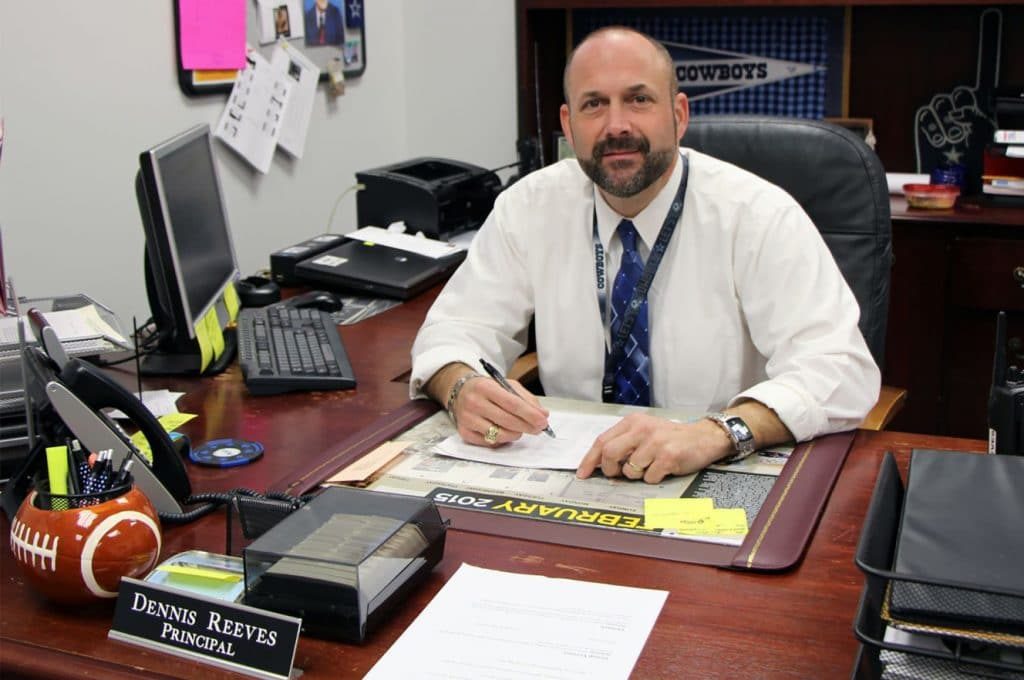 Principal Dennis Reeves ultimatum: Resign or be fired. Did a Texas teacher fear being exposed having an affair with another school teacher?
New revelations have told how Texas Principal Dennis Reeves was given an ultimatum to resign or risk being fired just moments before the teacher committed suicide in school parking grounds.
Investigators believe Reeves, 45, of Evadale, fatally shot himself with a .380-caliber semi-automatic pistol inside his pickup truck outside Kirbyville High School on May 23. Reeves — principal at the school for the past three years — had just finished a meeting with two administrators and was given the choice between stepping down pending an investigation or losing his job prior to his unexpected death, sources told KFDM.
That revelation contradicts what Kirbyville Superintendent Tommy Wallis has said about the meeting, who had earlier downplayed reports that Reeves was fired before he killed himself in the school's parking lot.
A staff meeting has been scheduled for Tuesday at the school to address Reeves' death.
Why? Principal Dennis Reeves suicide shooting death
Wallis and assistant superintendent Georgia Sayers had previously said they met with Reeves for a routine procedural meeting, including items on summer school and staffing patterns.
But it seems the meeting was anything but routine, with sources now saying Reeves was given a choice to resign or be terminated based on allegations against him. It is thought that administrators were ready to go public with allegations of Reeves having an affair with a school secretary.
Notes a report via crimeonline: 'Kirbyville Police Chief Paul Brister said that the school officials gave police a written statement about the meeting, during which Reeves is said to have denied the allegations. They reportedly told him that if he were to continue on his position as principal, the school would investigate the allegations and he would be fired if the allegations were found to be true.'
Which raises the awkward question, if Principal Dennis Reeves had nothing to fear, why tender his resignation or shoot himself dead moments later?
In a statement to police, Superintendent Tommy Wallis said he and Assistant Superintendent Georgia Sayers had met with the female employee on May 23 when she claimed to have had an affair with Reeves.
'She stated the relationship began as a friendship and it turned into a romantic affair,' Wallis told police. 'She stated Mr Reeves told her that if their relationship was uncovered he would kill himself.' 
At the time the school administrators immediately called a meeting with Reeves that afternoon to confront the allegations.
Reeves repeatedly denied having an affair with the woman before being found dead of a self inflicted gun shot wound moments after leaving the impromptu meeting.
But it gets one better.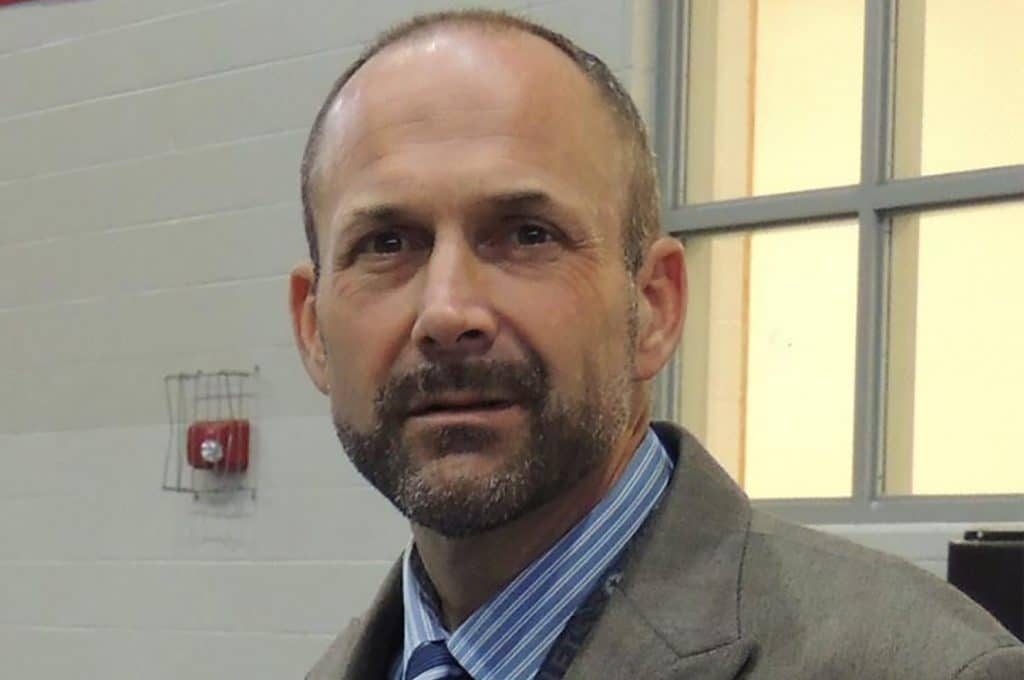 A report via the beaumontenterprise has told of Kirbville administrator, Charles Simmons, resigning Tuesday morning.
In an email, Reeves who was hired by Reeves, announced his resignation to Kirbyville staff.
In the email, Simmons said he was not resigning because he was 'distraught or because he had been asked to.'
Wrote Simmons in his email: 'I'm not sure where I will end up, but I do know that If I were to stay under the present circumstances it would compromise my integrity and it would not be loyal to Dennis,'
'For me to keep silent would also be disloyal to our school and our entire district. It's not what I want to do… it's the right vs. wrong.'
Simmons went on to note that he was not leaving for another job, adding, 'I am confident that many of your questions will be answered soon'.
Calls seeking comment from the Kirbyville Police Department and the Kirbyville Consolidated ISD were not immediately returned Tuesday.
Funeral services for Reeves were held Friday in Silsbee.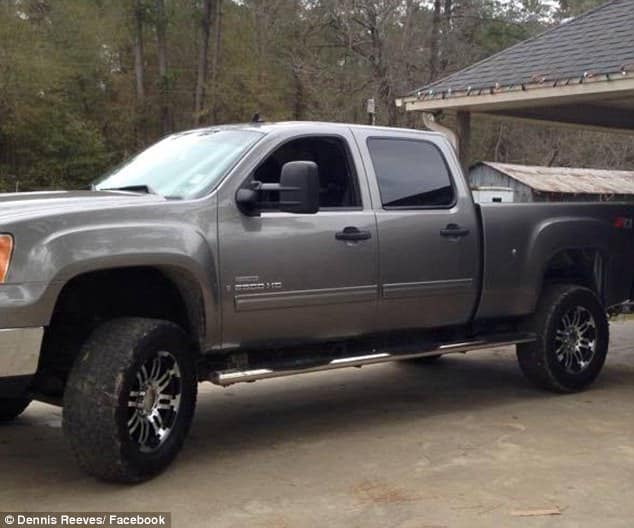 Candlelight vigil being held for late Principal Dennis Reeves at the Kirbyville football field @12NewsNow pic.twitter.com/Xhcu4rNkAr

— Royden Ogletree (@roydenogletree) May 25, 2017
Photos from tonight's candlelight vigil in memory of Kirbyville Principal Dennis Reeves. Ceremony lasted a little over an hour. @12NewsNow pic.twitter.com/ZcRLPJhxzA

— Royden Ogletree (@roydenogletree) May 25, 2017