Devon Arthurs a Florida Neo Nazi man who'd converted to Islam claims killing his roommates for disrespecting him. But is there more than meets the eye?
Devon Arthurs a Florida man has been charged with murder after killing his fellow neo- Nazi roommates after converting to Islam and the disrespecting his new faith.
A report via The Tampa Bay Times told of the ex neo Nazi fanatic leading cops to the bodies of his former friends on Friday, but not before he also allegedly held two customers and an employee of Tampa's Green Planet Smoke Shop hostage with a pistol prior to his surrender.
Discovered at nearby Hamptons at Tampa Palms complex were the bodies of Jeremy Himmelman, 22, and Andrew Oneschuk, 18, who'd died of gunshot wounds to the upper body and head, police said.
Upon his arrest, Arthurs said that he and the pair had 'shared a common neo-Nazi belief,' but that he recently converted to Islam.
Not immediately understood is what led to Arthurs converting to his new faith?
Further questioning led to Arthur saying that the two roommates had 'disrespected his Muslim faith,' while adding that he was upset about anti-Muslim feelings globally and wanted to bring attention to 'his cause.'
Of question is how long the trio had lived together or how much time passed between Arthurs's conversion and the eruption of violence.
At the time of his arrest, Arthurs made reference to 'Allah Mohammed!' while telling police, 'I had to do it. This wouldn't have had to happen if your country didn't bomb my country.'
Himmelman and Oneschuk had recently moved to Florida from Massachusetts for a change of pace before being invited to live with Arthurs, Himmelman's sister said via the Tampabay.
Lyssa Himmelman said her brother and Oneschuk had been friends for about a year, with both men aspiring to enlist in the military. She said she didn't know Arthurs that well, aside from his having extreme views that caused issues in the apartment.
The sister went on to say that that her brother and Oneschuk knew something was off with Arthurs about a week after moving in with him. Both men were slated to move out Monday, just three days after they were found dead. It wasn't immediately clear if Arthurs was aware that the two men had planned to leave in coming days.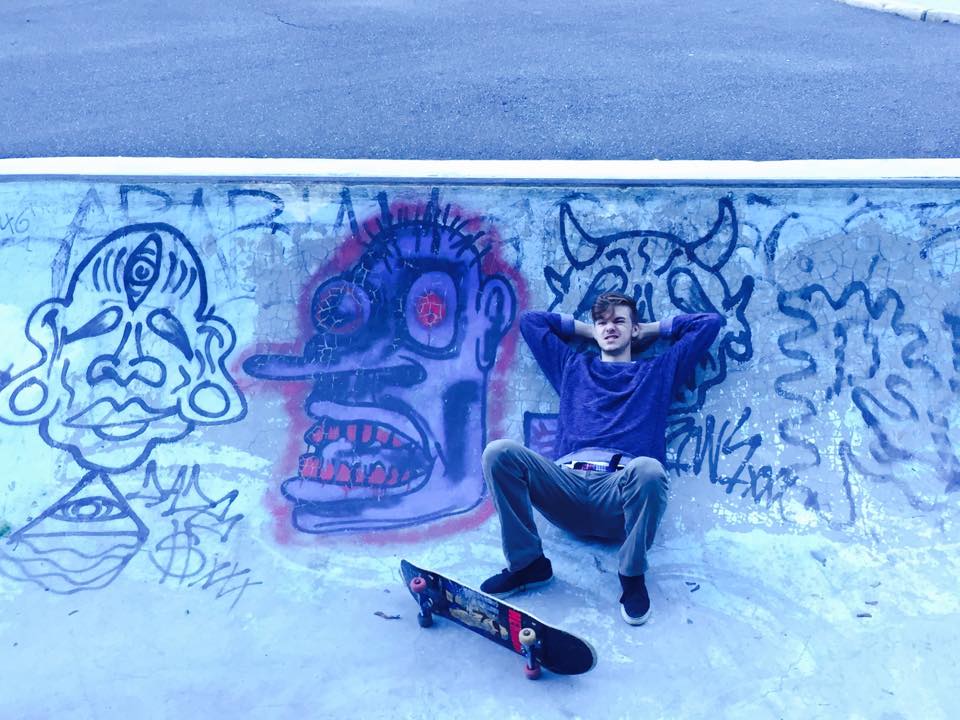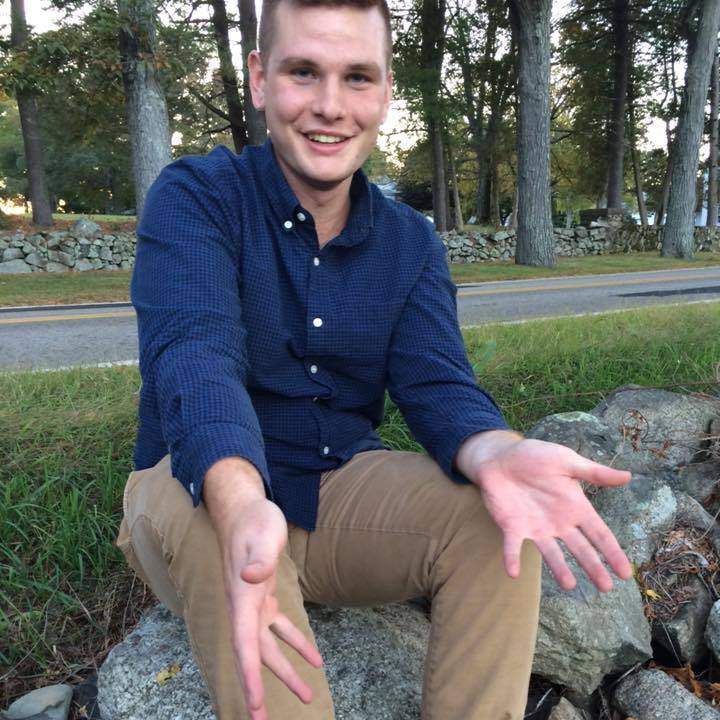 Arthurs faces two counts of murder, two counts of aggravated assault and three counts of armed kidnapping.
Authorities also said that another man, Brandon Russell, had been been arrested, but did not mention his charges.
A federal complaint cited by the nydailynews said that Russell was another roommate of Arthurs', and that he had violated federal explosives laws.
Of note, Russell had just returned from Army National Guard training on Friday to find the two dead men at the apartment complex before being arrested a day later while driving in the Florida Keys.
Federal authorities say that they found the compound hexamethane triperoxide diamine as well as other bomb-making materials such as ammonium nitrate and the radioactive materials thorium and americium during a search of Russell's house and garage.
Investigators once inside Russell's bedroom, 'located Nazi/white supremacist propaganda, including a framed photograph of Oklahoma City-federal building bomber Timothy McVeigh on his dresser, firearms, and ammunition.'
The police report noted 'due to concerns about possible explosives at the apartment, the Tampa Police bomb squad and the Tampa Fire Rescue Hazmat team worked with the assistance of the FBI and the Bureau of Alcohol, Tobacco, Firearms, and Explosives to ensure that it was safe to enter the apartment.'
Arthurs said that his roommate had been chatting in neo-Nazi chat rooms and saying that he had 'threatened to kill people and bomb infrastructure.'
It wasn't immediately clear whether Arthurs had any knowledge of the explosive materials.
.@TampaPD still investigating double homicide at Hamptons of Tampa Palms. Police say man who claimed he killed 2 ppl is in custody. #Florida pic.twitter.com/qPOoN2VIhJ

— Bobby Bills (@TVnewsviews) May 20, 2017