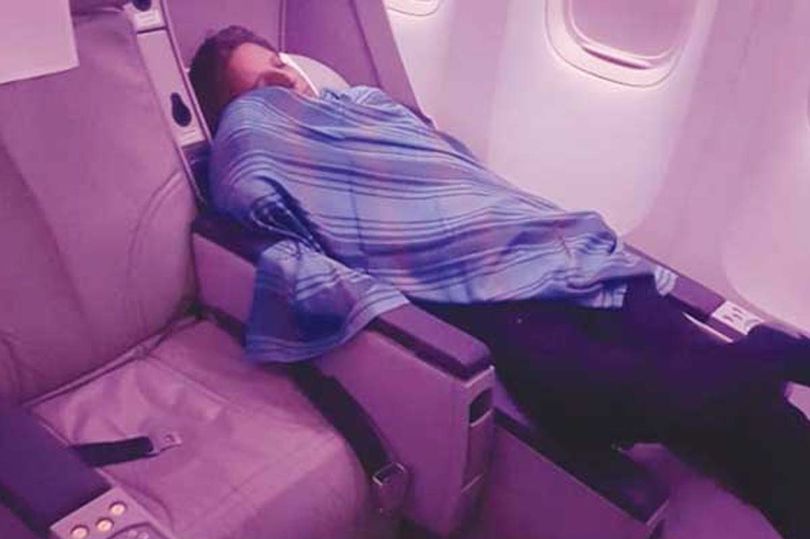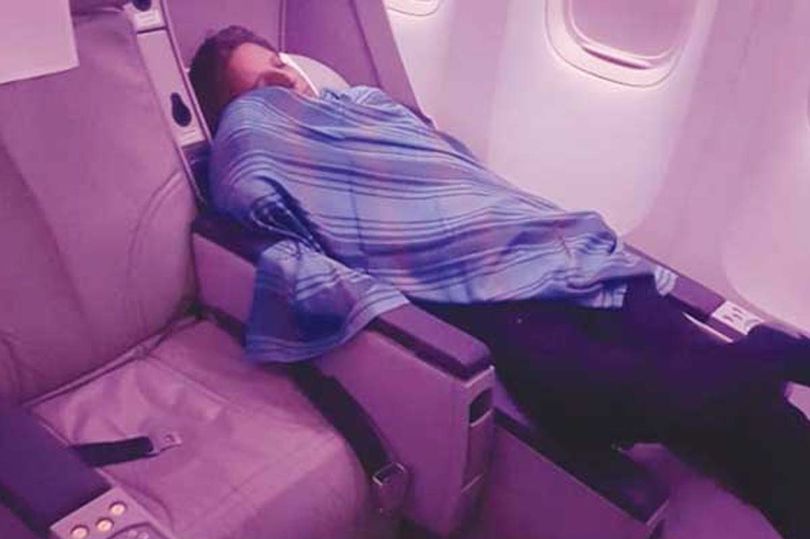 Captain Amir Akhtar Hashmi of Pakistan International Airlines is suspended after a passenger catches him napping. A serial offender.
Pakistani airlines captain, Amir Akhtar Hashmi has been suspended after being caught taking a nap while a trainee pilot manned a recent Pakistan International Airlines flight from Islamabad en route to London.
A report via dawn.com told of the senior pilot being accused of risking passenger's lives after a photo of the pilot 'power snoozing' in business class during an April 26 flight made the viral rounds.
Reports told of Hashmi having taken about 2.5 hours of shut eye after the plane taking off.
Hashmi — who gets paid the equivalent of about $1,500 a month to train pilots — left the trainee, Mohammad Asad Ali, in control of the flight while First Officer Ali Hassan Yazdani sat in an observer's seat. 
One of the 305 passengers aboard noticed the napping captain, before (naturally) snapping a photo of our collective hero and complaining. 
A senior flight attendant mentioned the complaint in her flight log.
'Passenger (Seat 1 D) complained that while the captain was sleeping in business class cabin, I (the passenger) do not feel safe. It had been explained that two other crew members were in the cockpit but he said that he would follow the matter and write down a complaint card as well,' purser Nazneen Haider wrote.
Of note, both pilots in the cockpit failed to report the incident to PIA management.
The airline also tried to avoid an inquiry of Hashmi, a former president of the influential Pakistan Air Lines Pilots Association — 'but later caved in to pressure from above.'
Hashmi, who eventually was removed from flight duty for the incident, has compromised passenger safety before, dawn.com reported.
During his tenure as PALPA president, he had flown long-haul trans-Atlantic flights several times without first resting for the prescribed duration and gotten away with it.
It is not uncommon for pilot to take short breaks on long-haul flights, however it is usually done so in a small cabin tucked behind the cockpit, out of view of passengers.
In June 2009, Captain Marc Dubois retired to the cabin of his Air France jet for a rest after sleeping for just one hour before the flight, leaving a junior co-pilot at the controls.
Pierre-Cedric Bonin, 32, and fellow co-pilot David Robert, 37, were unable to control the Airbus A330 after it hit a thunderstorm over the Atlantic Ocean.
The plane crashed into the ocean, killing all 228 people on board.