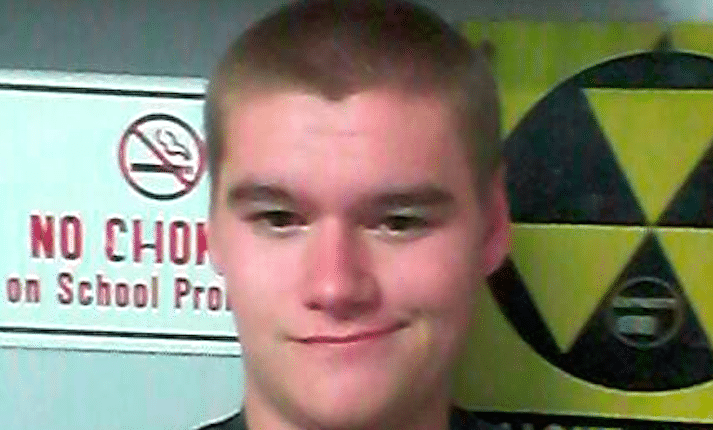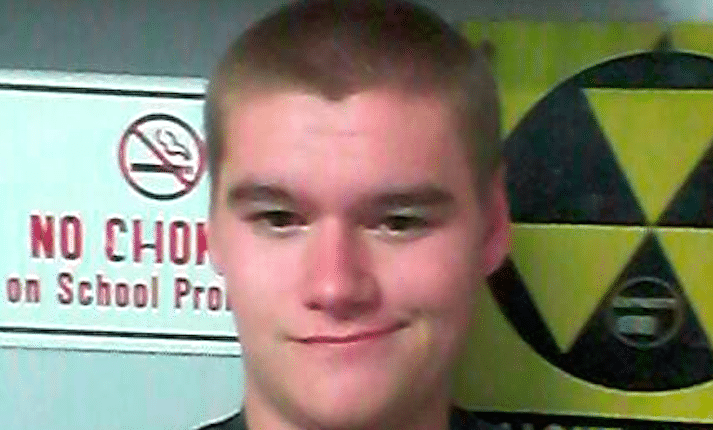 Mitchell Adkins Transylvania University machete attacker goes on an attack mission at his former school after saying he was bullied for his conservative views.
Mitchell Adkins a former Kentucky Transylvania University student has been arrested after storming a campus cafe with a machete threatening students while quizzing them about their political affiliations. The man's Friday morning rampage left two women injured. Spared were supporters of Donald Trump.
According to the Lexington Police Department, Mitchell W. Adkins allegedly entered a cafe on the Lexington campus shortly before 9am before threatening patrons and employees.
In a statement, cops said two women suffered non life threatening injuries, with one woman taken to hospital.
A report via Lex 18 cited witnesses saying the suspect shouting, 'The day of reckoning is here!' as he began his attack.
'He asked the first girl if she was a Democrat or a Republican. She said Republican. He said okay, then asked some other girl,' told witness, Michael Soder. 'By that time, some of my friends were running out and yelling for us to leave, and I tried to stay behind to see if — I mean I didn't know what to do, I wanted to help, but I knew I should get out of there.'
'He asked somebody what their political affiliation was, they said 'Republican,' and the guy said, 'You are safe," campus newspaper editor-in-chief Tristan Reynolds told via the Lexington Herald-Leader. 'And then I realized what was going on and started getting people out.'
According to witnesses, Adkins lashed out at his two victims after giving responses that he didn't like.
Police say suspect used to go to Transy, but not currently. Witness: He stormed campus cafe yelling "This is the day of reckoning."

— Leigh Searcy (@LSearcLex) April 28, 2017
At the time of the attack, University officials said the cafe, a 'popular gathering spot' was packed with around 30 people.
A staffer alerted the university's department of public safety after pressing a silent alarm, who arrived on the scene within minutes.
Offered, university spokesperson Michele Sparks via buzzfeed: 'Our DPS staff was on site within minutes and apprehended the suspect very rapidly'.
Adding, 'He actually cooperated with our DPS at first. When they came into the room, he dropped his weapon pretty quickly, but then there was a minor struggle and he was taken to the ground and handcuffed.'
Lexington police said Adkins was taken to a hospital to be treated for self-inflicted injuries. On his person, along with a machete, a bag full of knives was discovered. 
Upon his arrest, Adkins was charged with assault in the first and fourth degrees, and three counts of wanton endangerment in the first degree.

Told police, 'Investigators are still working to determine what led up to the attack and what may have motivated Adkins'.
Translyvania University machete attacker sentenced to 7.5 years jail after demanding to know which political party victims belonged to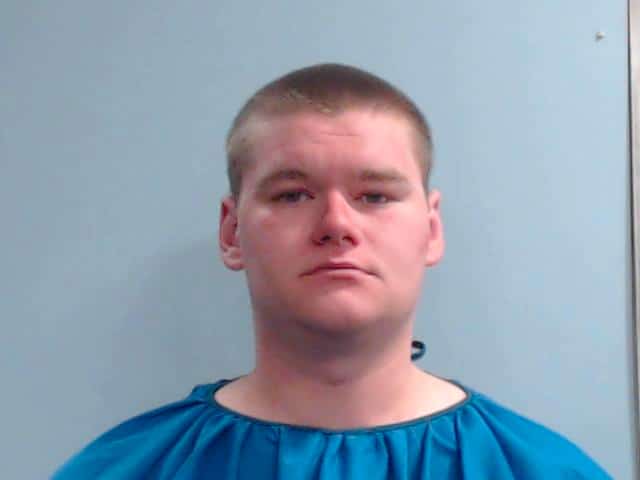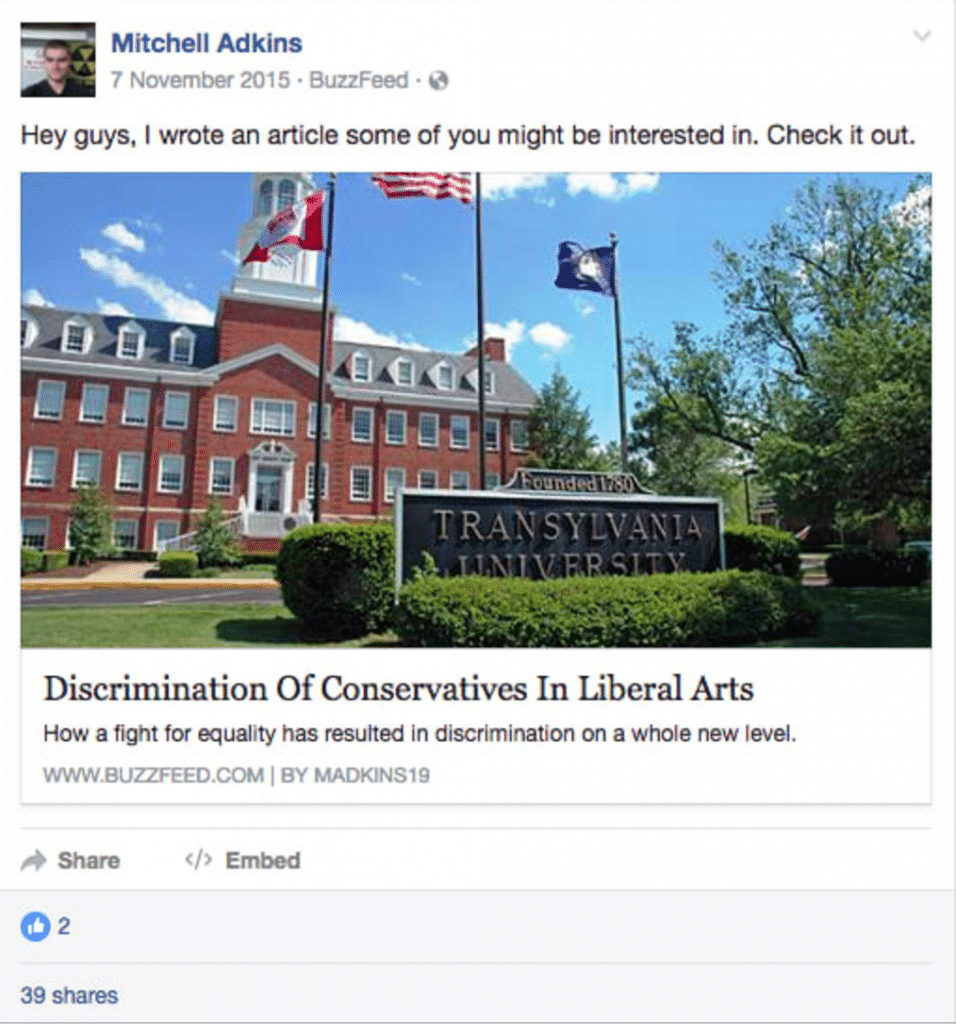 Adkins was identified as a former Transylvania student who withdrew from the university in 2015. 
That said, the former student had been a vocal in his opinions, having penned a 2015 post on a Buzzfeed forum written, titled 'Discrimination of Conservatives in Liberal Arts', having challenged what he perceived to be the school's liberal position on social issues. 
In the forum, where any Buzzfeed Community member could make a post, Adkins wrote of making 'several enemies' because he is a 'proud Republican.'
'It's amazing to me that when I listen to someone's political opinion and then give my own, I'm the one who's lashed out at for being a 'racist' or 'bigot,' some even go as far as saying 'bane of society' or 'fascist Nazi," Adkins wrote.
Adkins discussed losing friends because of his opinions on gay marriage and Caitlyn Jenner, and detailed his unhappiness with the student newspaper urging students not to wear racially insensitive costumes for Halloween.
'I am proud of who I am, but this school has shown me that it's not okay to be a Republican anymore,' he concluded. 'All of these people who are all about non-discrimination and against bullies and all for equality, are more than happy to turn around and scream at someone for being different, kick him to the ground, and leave him there. I am not the bigot at this school, it is those who go back on their beliefs in order to encourage them.'
In a postscript, Adkins said he had later dropped out of college.
'The constant bullying and lack of friends drove me to an overdose, a trip to the hospital, and two trips to a mental hospital,' he wrote. 'The constant thought of knowing I'd never fit in was too much for me to bear.'
On his Facebook page, where he first shared his BuzzFeed post, Adkins has written and shared a number of posts about his support for President Trump, his views on gun control, and his views on attacks committed by Muslims. Welcome to a brave new ultra right wing world, America ….