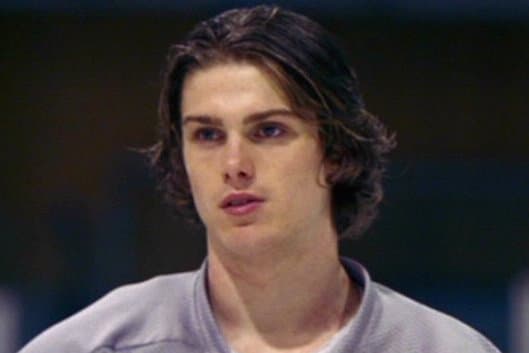 Michael Mantenuto suicide death: What led to a former Disney star and actor shooting himself dead? A case of fallen dreams after a once promising future. 
Former Disney star, Michael Mantenuto, 35 has died after fatally shooting himself while sitting in his car on Wednesday.
The actor's body was discovered in his automobile in Des Moines, Washington told police.
No suspects were being sought reported TMZ. 
The former actor and avid hockey player was best known for his appearance in 2004 Disney movie, 'Miracle' co-starring Kurt Russell. The film centered on the U.Men's Olympic hockey team that went on to win the gold medal in the 1980 Winter Olympics. Mantenuto played Jack O'Callahan.
Read a statement released by the Des Moines Police Department: 
'Those of you that knew Mike will remember him for his passionate love for his family and his commitment to the health of the force'. 
It was Mantenuto's hockey skills that helped him land the plum role in Miracle.
'Everybody and their brother who played hockey in Boston was trying out for these roles,' Michael Mantenuto told The New York Times. 'I saw so many kids I knew.'
In the film, which also starred Patricia Clarkson and Noah Emmerich, the former actor's hockey skills were put to good use as the film was about the 1980 U.S. Olympic hockey team.
Born in May 1981 in Holliston, Massachusetts, Mantenuto had an interest both in sports and in acting, and at the University of Maine, he played hockey and studied theater.
Mantenuto soon moved to California to pursue a career in acting, with the aspiring actor starring in two other movies.
The first was the 2006 TV movie Dirt Bags with Melissa Joan Hart and Laura Bell Bundy.
And the next was 2008's 'Surfer, Dude' with Matthew McConaughey, Woody Harrelson and Willie Nelson about 'a soul searching surfer experiencing an existential crisis.'
After that he joined the Special Forces. Col. Guillaume Beaurpere, who was the commander of Mantenuto's army unit, was the person who announced his death. 
How or why the actor ceased to pursue further movie roles wasn't clear.
Yet to be understood is if Mantenuto had been suffering depression and whether a stall in a once promising acting career led to the man struggling to come to terms with his lot….