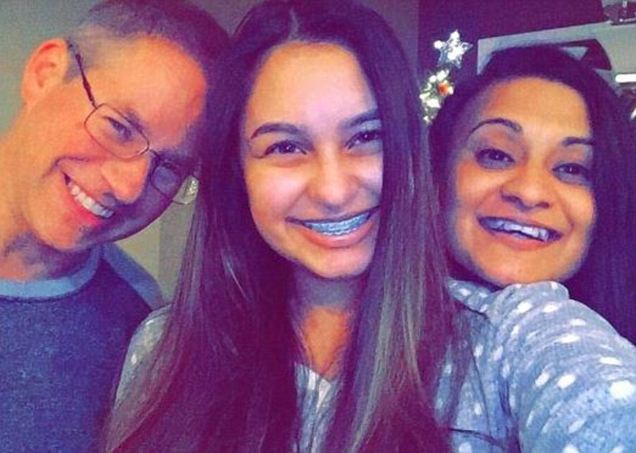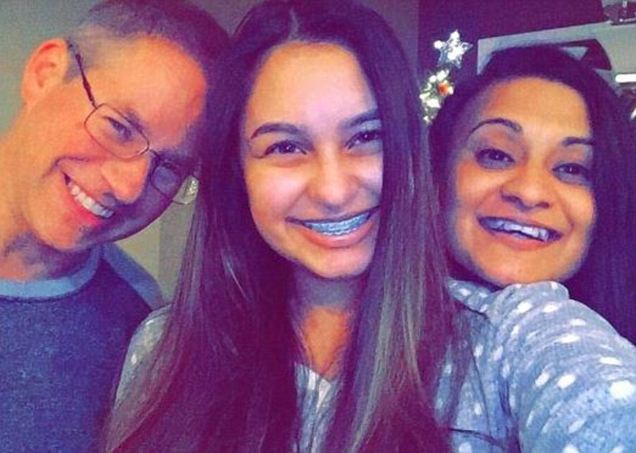 Randall Coffland and his teen daughters, Tiffany and Brittany Coffland are shot dead.  Police yet to say who fired gun- shots as mother is hospitalized.
Randall Coffland, 48, and his twin daughters have died along with the twin sisters' mother being shot and injured in what Chicago authorities have described a 'domestic related incident'.
The 16 year old twins, Tiffany and Brittany Coffland along with their father were found dead by police in St Charles, an hour north of Chicago reported WGN-TV.
Also shot at the family's condominium was the girl's mother, Anjum Coffland, 46 who remains in stable condition with non life threatening injuries.
Notice of the shooting came when a neighbor called 911, 5.15pm Friday to report that shots were fired on the 400 block of South First street, as a second 911 call was placed moments later from inside the family residence.
Authorities say the twins, their father and mother were the only people inside the residence at the time. 
Police say Anjum and Randall were married but living at separate addresses. 
Of note, the homicide comes as the twins would have turned 17 on Tuesday.
LISTEN: Randall Coffland 911 call: 'I shot my 2 kids, I shot my wife'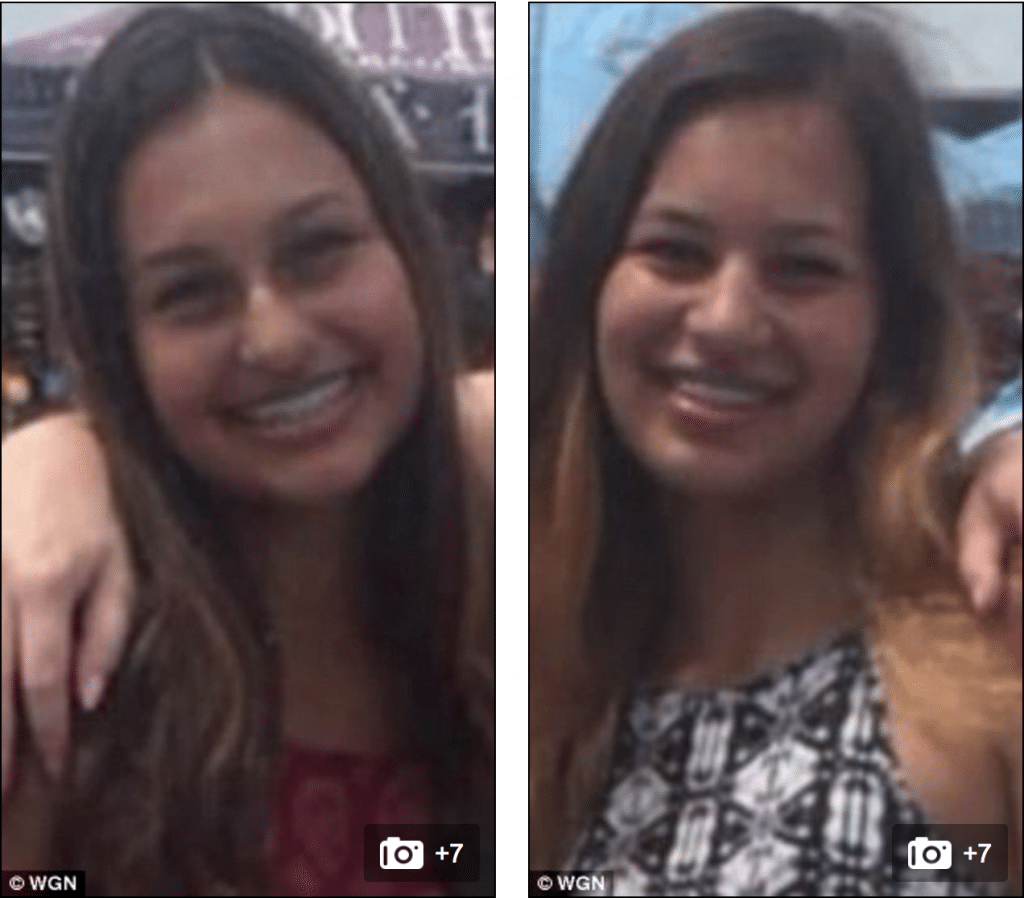 The family shooting comes as police previously reported to an incident of 'domestic trouble' at a nearby St Charles residence on February 9 involving the couple in the 100 block of South Fifth Avenue reports the Daily Herald.
'The report indicates that nothing physical happened' during the previous incident and no one was arrested, police say. 
It's unclear who fired the gun and the shooting is still under investigation. 
Memorial for St. Charles 16yo twins Brittany & Tiffany Coffland killed in domestic incident, dad Randall died, mom is in hosp. @fox32news pic.twitter.com/6IhGGXgd3J

— Elizabeth Matthews (@ElizabethFox32) March 11, 2017
News of the tragedy led to mourners setting up a memorial outside of the condo, leaving candles, flowers and signs to remember the twins who were juniors at St. Charles East High School. 
'It's kind of unnerving to realize that someone you were so close with, and could see in a day, and could be gone in a matter of hours,' Ally Siebrasse, a friend of the twins, told WGN-TV. 
'Tiffany would just absolutely light up a room with her smile. Her personality. She was an amazing young girl. 
'You could tell made everyone better just by knowing her.'
She added that Brittany was more 'kindhearted' as she was on the cheer squad at the school. 
School friend, Antonia Galla said she was shocked by the shooting because the Coffland family always appeared happy when she visited.
'I guess you really don't know what happens on the inside,' Lerario added. 'No one does.'
Galla and Lerario said they saw the girls at school Friday and that they seemed happy as usual.
Reiterated Lerario: 'We just admired them every single day,'
'They were such amazing people. They had such innocent souls. They did not deserve anything like this to happen to them at all. You see them and they just instantly put a smile on your face. They made you feel like everything is good.'
School officials had counselors on campus for students or staff who needed to talk or grieve over the weekend.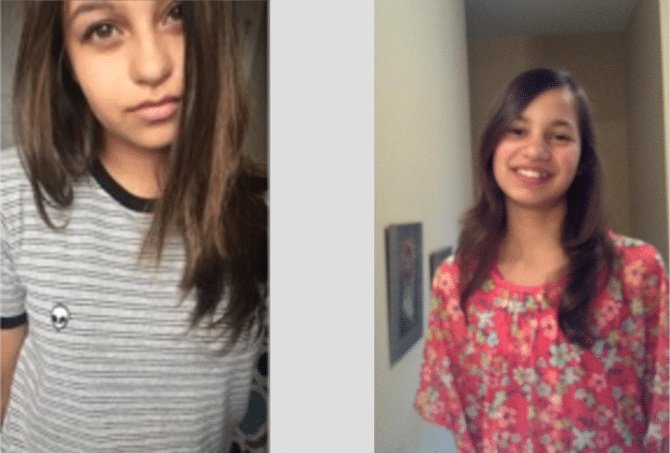 St. Charles Mayor Ray Rogina responded issuing a statement which read:
'Being the close-knit community we are, an incident of this nature has impact beyond the immediate family,'
'We think about and pray for the extended family which includes relatives, high school students and other friends. 
'We also pray for the greater community, all of us, that we will stand tall and provide calm and peace at such a tragic moment.'
According to her LinkedIn profile, Anjum Coffland has worked as a claims adjuster at MetLife in Aurora since September 2015 and previously was deputy recorder of Kendall County.
Randy Coffland was the IT network manager at law firm Much Shelist, P.C. in Chicago since January 2013 and before that worked as the IT manager of Prince Castle in Carol Stream, according to LinkedIn.
At present it isn't necessarily understood what led to the family members taking up arms…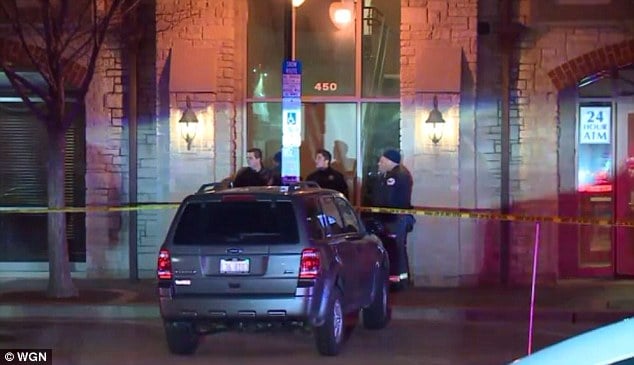 The St. Charles shooting victims have been ID'd: Randall Coffland, 48, and daughters Brittany and Tiffany, 16. https://t.co/2G7Tti9sL2 pic.twitter.com/DYRfmG4sW8

— Chicago Sun-Times (@Suntimes) March 11, 2017