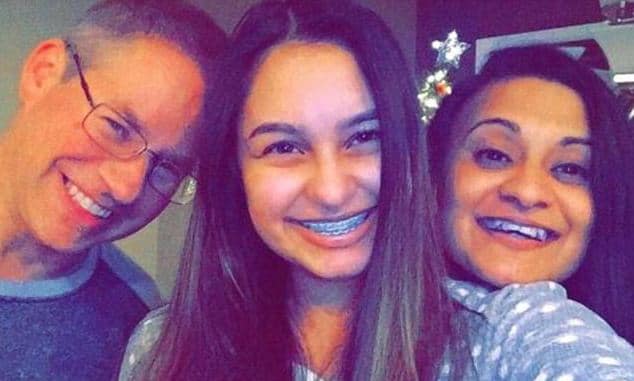 Randall Coffland 911 call: What led to a St Charles husband and father shooting to kill his daughters and estranged wife? 
St Charles Police, Illinois have released 911 calls made from inside the Coffland condominium residence, revealing the father, Randy Coffland telling emergency dispatch he had just shot fired gunshots at his family.
Tells the man: 'I just shot my two kids, and I shot my wife and now I'm going to shoot myself'.
Of note, at the start of the call, Randall Coffland is head saying during the 911 call, 'I want you to live and suffer like I did.'
By the time responding officers arrived at the Coffland's condo at 450 S.1st st they discovered the man's 16 year old twin daughters, Brittany and Tiffany Coffland dead.
Also shot but surviving the ordeal was the man's wife, 46 year old woman, Anjum Coffland. The wife was taken to hospital where she now remains in stable condition with non life threatening injuries.
A report from patch tells of Randy Coffland's call coming moments after the man's 'panicked' wife had moments earlier called 911 emergency saying her husband had just shot her and two teen daughters.
Told the mother: 'Oh my God, my husband shot my kids'.
During the frantic call (listen to youtube video above at the 1.07 minute mark) the mother can be heard screaming her daughters' names and yelling, 'My girls are dead!'
Why? Randall Coffland and his St Charles twin daughters shot dead
As first responders arrive, Anjum Coffland tells them where to find her daughters and says she does not know where Randall Coffland is in the home.
During a Sunday press conference, St. Charles Deputy Chief David Kintz described the massacre as an 'isolated domestic event'.
The 911 calls led to authorities arriving at the mayhem, Friday afternoon at 5.12pm where they found Randall Coffland dead along with one of his deceased teenage daughters on the couch and the other dead in a bedroom.
Each three deceased family members suffered a single gunshot to the head.
Of note, a report via the Chicago Tribune told of the twin sisters would have celebrated their 17th birthday on Tuesday.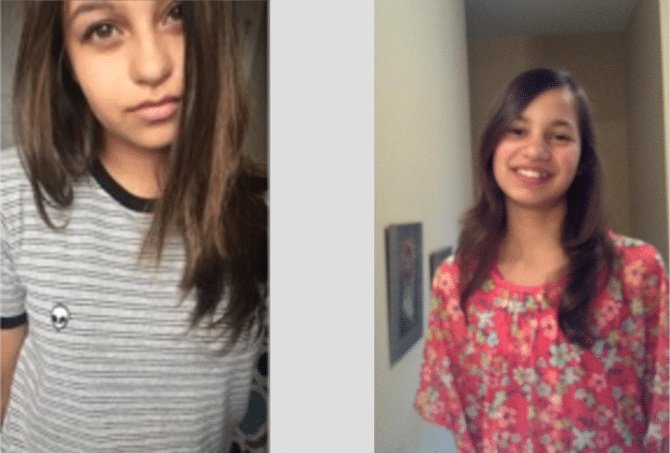 During a search of the home, authorities discovered two 9mm handguns from the scene of the fatal shooting. One of the guns was found near Randall Coffland and the other was found in a closet. A single casing was also found near each of the victims, Kintz said Sunday. Authorities are still investigating who the guns belonged to but did say Randall Coffland had a valid FOID card.
'…This was a tragic and horrific event,' Kintz said. 'Three lives were lost and another (person) was injured. First responders also had to deal with the aftermath of this event and our entire community mourns the loss of the victims.'
At the time of the carnage, Randall Coffland and Anjum Coffland were living at separate addresses. Randall was living with the couple's daughters and Anjum was living elsewhere, Kintz said.
'We don't know why the mother was there (prior to the shooting),' Kintz said. 'Obviously, that's something we want to figure out.'
Yet there were warning signs that matters were amiss, with a report via the Daily Herald citing authorities saying on February 9, officers responded to a report of 'domestic trouble' involving the couple in the 100 block of South Fifth Avenue. The police report at the time noted, 'nothing physical happened' during that particular incident.
Reiterated Kintz during the press conference, 'Randall Coffland has no history of violence and no history of mental illness'.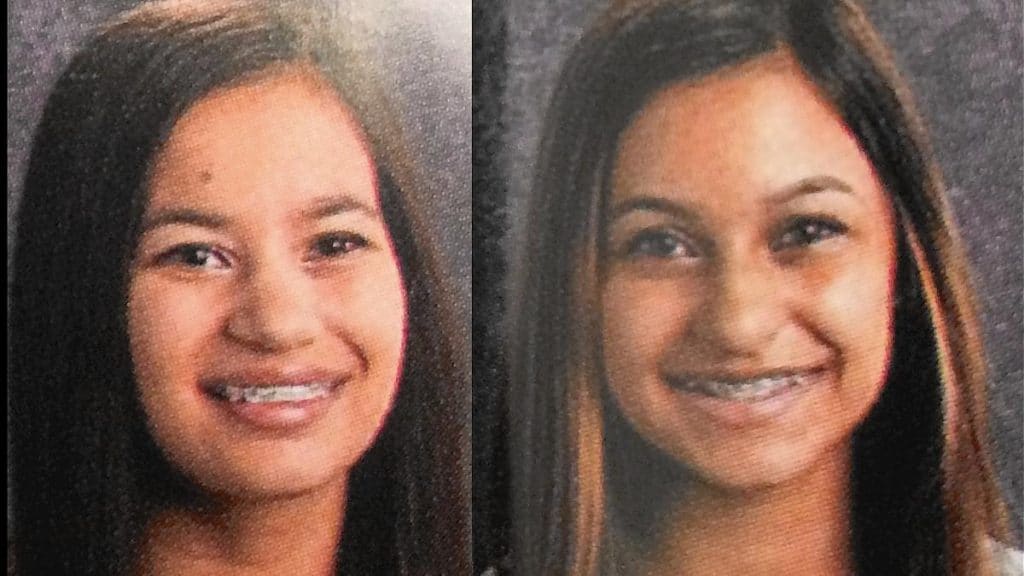 Memorial for St. Charles 16yo twins Brittany & Tiffany Coffland killed in domestic incident, dad Randall died, mom is in hosp. @fox32news pic.twitter.com/6IhGGXgd3J

— Elizabeth Matthews (@ElizabethFox32) March 11, 2017
A memorial has since been set up outside the luxury condominium complex located near downtown St. Charles. Three crosses with the names "Randall," "Brittany" and "Tiffany" can be found on a bench surrounded by flowers, balloons, lit candles, photos and messages and bible passages. Passersby on Sunday stopped outside the memorial.
The twin sisters attended St. Charles East High School, where Brittany was a cheerleader, according to the Daily Herald. Tiffany worked at a pet store and was remembered by friends for her passion for animals.
To date authorities have spoken to the mother, Anjum Coffland, declining to reveal what the woman, who remains in stable condition at hospital had to say… as she will spend a lifetime taking stock of every moment that led to Friday's carnage.
Dad shot girls, wife and himself: St. Charles police: Randall Coffland told a 911 dispatcher he had shot his twin… https://t.co/pbrAsWj33B pic.twitter.com/tqbjJSBfKB

— West Loop News (@WestLoopBuzz) March 12, 2017