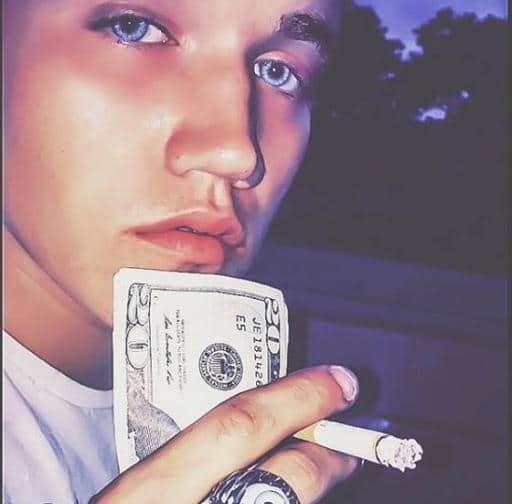 What led to Nathan Billingsley shooting dead his grandmother, Hazel Billingsley? How a Cypress, Texas grandson killed his grandmother. 
Nathan Billingsley a 21 year old Cypress, Texas man has been charged with murder after shooting dead his grandmother.
Notice of Hazel Billingsley's death came after police found the 67 year old woman's body wrapped in a blanket and stuffed in a metal shed behind her trailer at East Longwood Meadows.
Hiding in bushes nearby was Billingsley's grandson along with his girlfriend.
In Nathan's hands was a gun that police believe Nathan had used to shoot his grandmother reported ktrk-tv.
Upon his arrest, Nathan was charged with murder while the girlfriend, also 21 was released without charge.
Police said they believed the grandson had attempted to clean up the scene of his grandmother's murder.
Harris County Sheriff's Office said Hazel Billingsley's body was found with multiple gunshot wounds.
Family of murder suspect Nathan Billingsley says this Snapchat video proves the murder of his grandmother was no accident. #abc13 @ 6 pic.twitter.com/TaM0hnuKDo

— Kevin Quinn (@imkevinquinn) March 13, 2017
According to family members, Nathan had sent a text threatened to kill his mother and grandmother the day before. Relatives had tried contacting Hazel Saturday evening but got no response reported the dailymail. 
Having still haven't heard from the woman, family members stopped by Hazel's home following Sunday morning church service only to find Nathan and his girlfriend piling Hazel's belongings into her car.
They called 911, prompting the couple to run away on foot. Police found Hazel's body upon arrival circa 2pm.
Offered a Harris County Sheriff's Department spokesman:  'When family members were unable to make contact with her on Sunday, they drove to the residence, where they observed Nathan Billingsley loading personal items into Ms. Billingsley's car. Nathan Billingsley and his girlfriend fled the residence on foot.
'Deputies were called to the scene, where they located Ms. Billingsley's body wrapped in a blanket, inside a metal shed, in the backyard of the residence. 
'Deputies searched a wooded area near the residence and located Nathan Billingsley and his girlfriend hiding. Nathan Billingsley was armed with a handgun'.
Forensic investigators are yet to complete an autopsy. Police have declined to disclose the nature of the grandmother's injuries before then.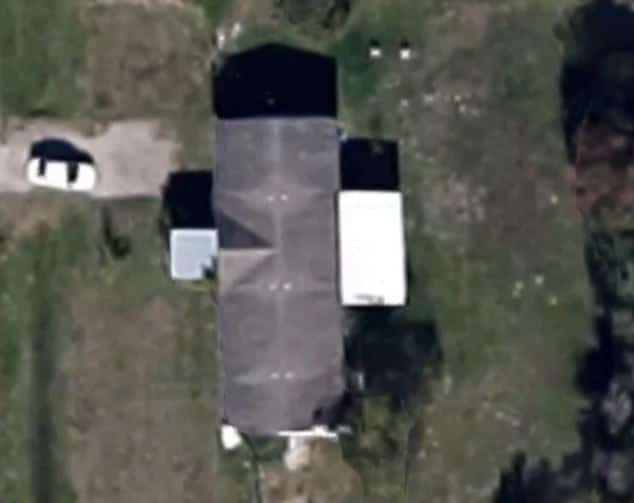 During questioning, the grandson told investigators having accidentally shot his grandmother. Nathan also allegedly claimed Hazel was five or six feet away from him when he shot her.
Investigators said the evidence does not add up, however.
Investigators said evidence of soot and stippling in the gunshot wounds showed that the victim was shot at a closer range than Nathan Billingsley alleged.
During questioning, Nathan's girlfriend told investigators she heard gunshots while she was outside the home.
She allegedly told deputies she ran into the mobile home and saw him wrapping his grandmother in the blanket.
At that point, Nathan reportedly threatened to kill her or anyone else who came inside the house.
Family of the victim said they are disappointed that Billingsley's girlfriend was released after questioning.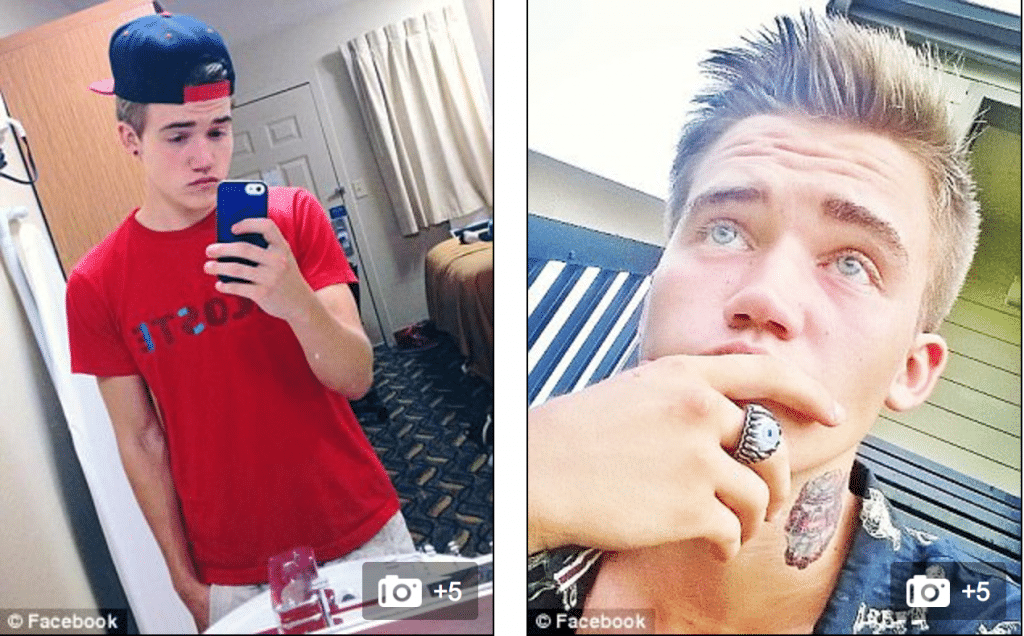 Sunny Zamir, Hazel's son-in-law, told Click 2 Houston how Nathan was Hazel's favorite grandchild. 
'She really favored him most. I can't believe he would do something like that too my mother-in-law.' 
Zamir went on to say that Nathan having a history of mental illness.
Told the son in law: 'He's been struggling for a long time with mental problems, and he's been on heavy drugs and in and out of the hospital,'
'Every time we try to commit him, he checks himself out so I actually blame the law for it, I really do.'
Come Monday morning there was no answer at the family home. Nathan's mother Melanie has not spoken of the tragedy.  
To date neither authorities or family members have said what might have led to Nathan Billingsley shooting dead his grandmother.
According to KPRC 2, Billingsley has a history of crime, including one charge for theft in Harris County and a charge for possession of marijuana in Galveston.
In the interim, the grandson remains under suicide watch.