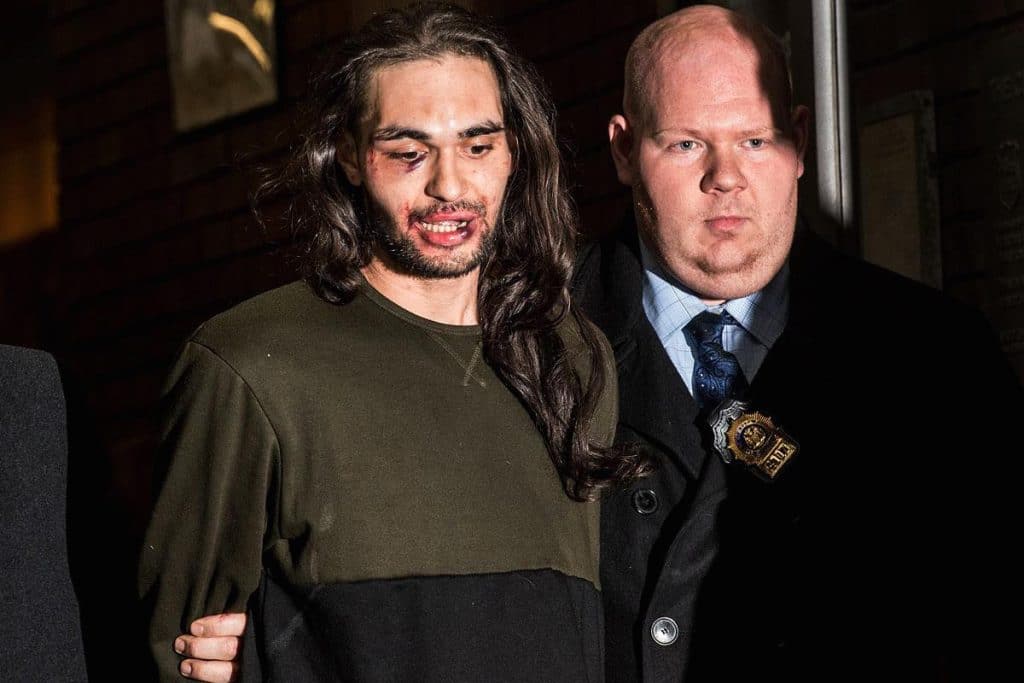 How Jose Gonzalez a career criminal hijacked a Bronx FDNY EMT ambulance and killed EMT worker and mother of five, Yadira Arroyo in the process. 
Jose Gonzalez a 25 year old NYC man has been arrested after allegedly stealing an idle Bronx ambulance and running over two FDNY EMT's, and killing one of them, while injuring another. The man now faces murder and other charges.
Murdered at the hands of the madman was 44 year old mother of five, Yadira Arroyo. 
As the man was led out of the 43rd precinct following the crazed spectacle which took place during early Thursday evening, a contingent of EMT's stared down at the man, all the while as he continued to profess his innocence.
Exhorted Gonzalez: 'I'm innocent, I didn't do nothing'.
Retorted an EMT worker, 'You're a piece of s–t,'
While another said, 'There's a special place in hell for people like you'.
Cops say Gonzalez, a known 'career criminal' hijacked the idling ambulance when Arroyo and her partner pulled over on the corner of White Plains Road and Watson Avenue around 7 p.m. Thursday to help a civilian who flagged them down. A report via nbcny told of the woman and her partner trying to stop him, only for Gonzales to pull the ambulance in reverse, knocking Arroyo to the ground and driving right over her.
But it didn't stop there.
Gonzalez allegedly kept going in reverse after mowing down the 14-year FDNY EMS veteran, hitting two other occupied vehicles and a parked towncar. He then went forward, police say, dragging Arroyo into the middle of the intersection.
WATCH LIVE: Mayor de Blasio holds news briefing on EMT struck, killed by hijacked ambulance in Bronx https://t.co/2GyG08NOmS pic.twitter.com/OzbiaGotMz

— NBC New York (@NBCNewYork) March 17, 2017
Jose Gonzalez, a career criminal, was charged in the death of FDNY EMT Yadira Arroyo. https://t.co/zM8aI1R5bm pic.twitter.com/HYLIfoKfZJ

— Chris Brito (@ByChrisBrito) March 17, 2017
Video shows the ambulance speeding across an intersection with one of its doors open, its lights flashing and the body of Arroyo being dragged underneath the vehicle. 
Having left Arroyo for dead, Gonzalez tried to turn left on Watson Avenue, but hit two other parked cars. At that point, he stopped the ambulance and tried to flee on foot before being subdued by bystanders. 
Arroyo's partner suffered minor injuries while struggling with the suspect.
In the video posted to Twitter, Arroyo's partner, Monique Williams can be heard screaming in anguish as she stands over her dead comrade as the woman lies motionless in the street. 
None of the people in the occupied vehicles hit by the stolen ambulance were hurt, authorities said.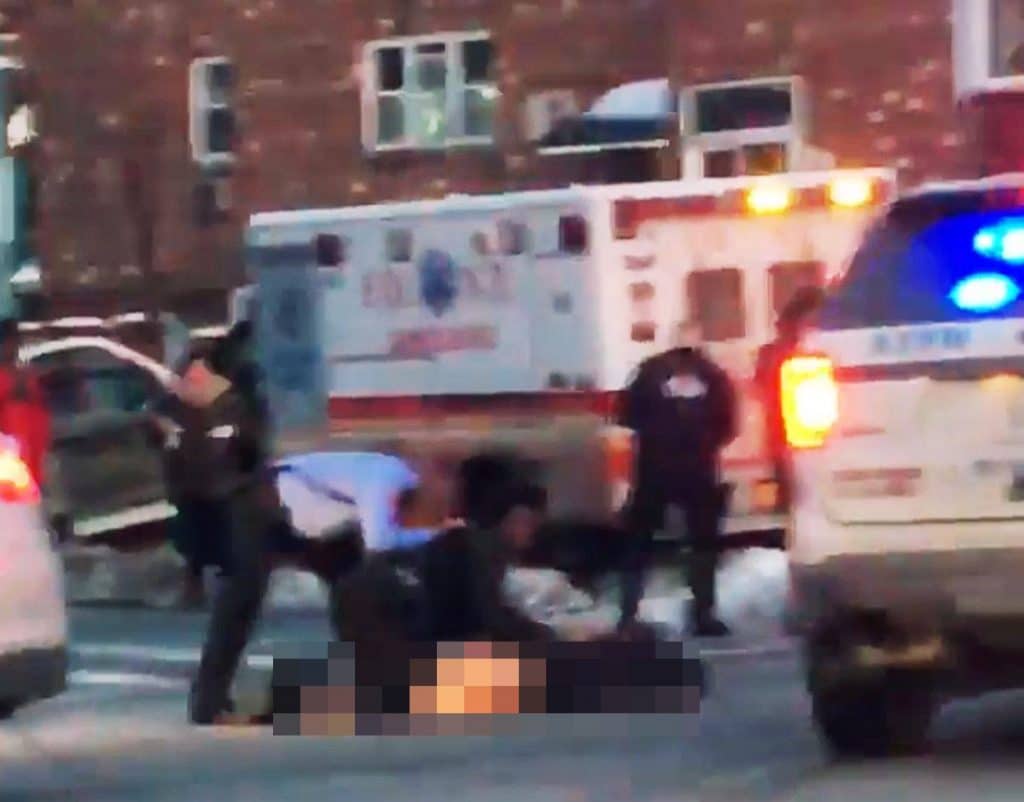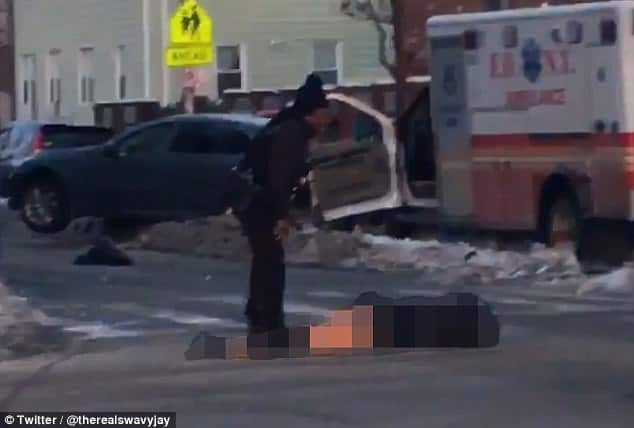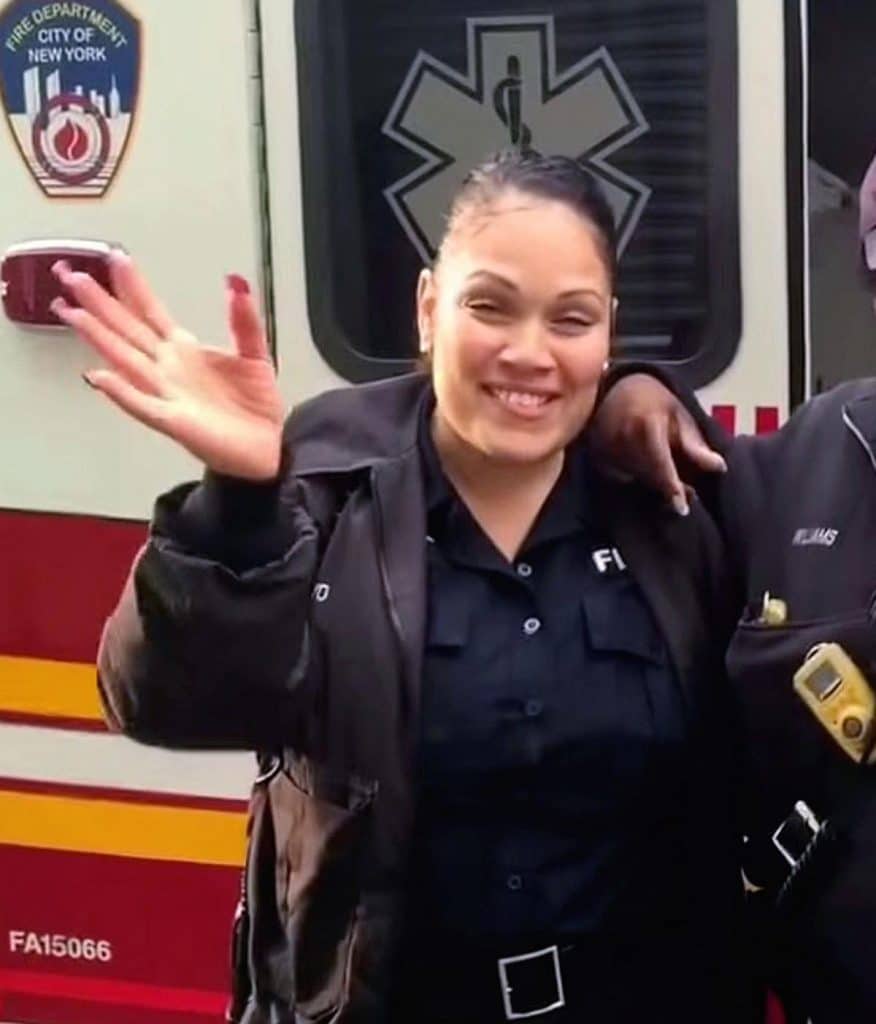 In addition to three counts of murder, Gonzalez is charged with grand larceny and operating a motor vehicle while impaired by drugs.
Police say he is an emotionally-disturbed person with a criminal history of 31 prior arrests. Twenty one of those arrests are sealed, but the 10 that aren't include charges of robbery, assault, criminal mischief, criminal possession of marijuana, public lewdness, graffiti and sale of marijuana.
Gonzalez reportedly lives in an affordable housing apartment opened in 2015 by Volunteers of America for chronically homeless people, according to the New York Daily News.
The New York Times spoke with two relatives of Gonzalez, who said he had been depressed since his mother died as a child.
To date authorities have yet to say what compelled the crazed man as five motherless children will be forced to take stock for the rest of their lives the random actions of a stranger.
Exclusive: @FDNY EMT murder suspect, Jose Gonzalez, high & begging for a cigarette moments before allegedly stealing ambulance in the Bronx. pic.twitter.com/ktODLRGxKp

— Anthony DiLorenzo (@ADiLorenzoTV) March 17, 2017
The body of FDNY EMT Yadira Arroyo being carried into the medical examiner Office by fellow FDNY EMT's. pic.twitter.com/HWXgu2MVt0

— BMR Breaking News (@BMRBreakingNews) March 17, 2017
Yadira Arroyo identified as FDNY EMT fatally struck by hijacked ambulance. She was the mother of 5. https://t.co/HSEXb4453W pic.twitter.com/FiBUaSpq73

— PIX11 News (@PIX11News) March 17, 2017