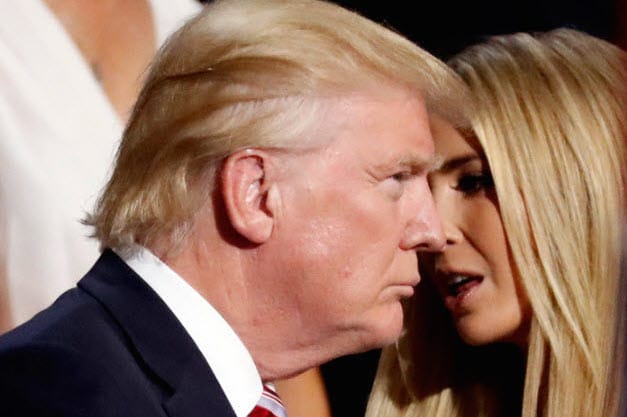 Ivanka Trump West Wing office has opened moral dilemma questions as the Trump administration continues to skirt laws in the latest ethical dilemma episode.
Ivanka Trump has been given an office in the West Wing, a White House official announced Monday. While maintaining no official position in her father's administration, Ms Trump will receive top security clearance and government communications devices.

In response to questions that arose regarding the applicability of the governments ethics rules, White House press secretary Sean Spicer has said, 'Even though she is not a federal employee, she'll follow the restrictions that would apply if she were. She's taken these steps with the advice of counsel and in consultation of the Office of Governmental ethics.'
Her position as a de facto adviser brings scrutiny from former ethics advisors and debate as to her status a White House employee. Speaking to fox news, ambassador Norm Eisen, the former White House Ethics Counsel under President Obama, said though unofficially employed by the government, Ivanka's office and security clearance make her a 'special government employee'.
Richard Painter, White House ethics counsel under George Bush said, 'You don't need to be full time or have a salary to be considered a government employee'.
Ethics advisors from the Bush, Obama and Clinton administrations have spoken to the alarming nature of the move. Bernadette Meehan, former member of Obamas National Security Council posted on twitter, 'I had a security clearance & West Wing office. @IvankaTrump diminishes the value of expertise & hard work it took me & others to get there.'
I had a security clearance & West Wing office. @IvankaTrump diminishes the value of expertise & hard work it took me & others to get there. https://t.co/rRVzDfR53d

— Bernadette Meehan (@MeehanBM) March 20, 2017
Ivanka Trump's getting a West Wing office, government-issued communications devices and a security clearance. https://t.co/TpwuTZ3w9g pic.twitter.com/dCMfV75xOW

— NPR (@NPR) March 21, 2017
In response to ethics questions, an attorney for Ms. Trump, Jamie Gorelick said they were still working out potential conflicts of interest with Ivanka's fashion line, and that Ms Trump will voluntarily follow the ethics code, as she continues to work alongside her father. Trump family business conflicts have been a constant in this administration.
In February a senior adviser, Kellyanne Conway was recommended discipline by the ethics committee for promoting Ivanka's fashion line on television.
After Conway spoke on 'Fox and Friends', promoting the first daughters fashion line, advising people to 'buy it today', the Office of Government Ethics, sought disciplinary action. The OGE works with executive branch officials but retains no power to enforce its recommendations. The White House did not abide by their recommendation.
Ivanka Trump gets an office in the West Wing and taking zero salary! She will help #TRUMP #MAGA! Love it! pic.twitter.com/DVz3jgcMcT

— Trump Super PAC ?? (@TrumpSuperPAC) March 20, 2017
Ivanka Trump should not be getting a West Wing office or security clearance. They're using his office to profit off of the American taxpayer

— Emanuel Zbeda (@therealezway) March 20, 2017
Ivanka's move into the White House brings the Trumps into potential issue with anti-nepotism laws brought in response to the Kennedy administration. Ivanka's husband, Jared Kushner is a recognized white house employee, a senior advisor to the president, whose hiring was reviewed.
The Trump administration claimed anti-nepotism laws do not apply to appointments outside of executive agencies and that the White house Office is thus exempt.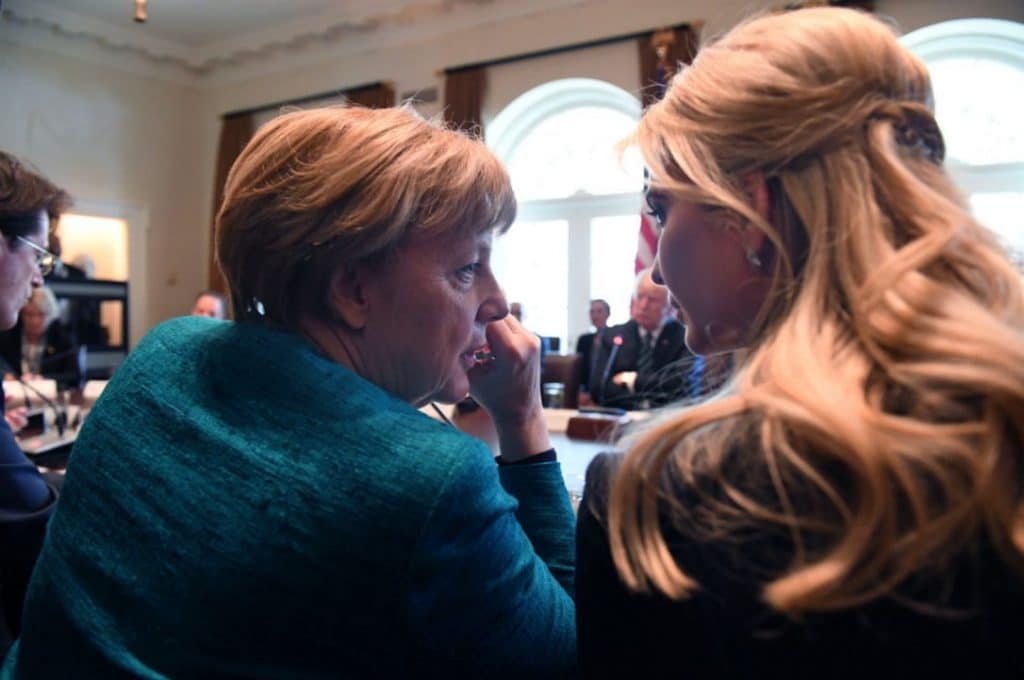 Speaking of Conway's actions in an open letter, the director of the OGE, Walter Shaub said, 'Not taking disciplinary action against a senior official under such circumstances risks undermining the ethics program,' in a letter to a White House lawyer.
Shaub also cited concern about the White House's 'extraordinary' claim that many Office of Government Ethics rules do not apply to the presidents staff. Questions which Donald Trump and his administrative team continue to dodge as they once again push to see how far they go in the latest ethical dilemma on their plate…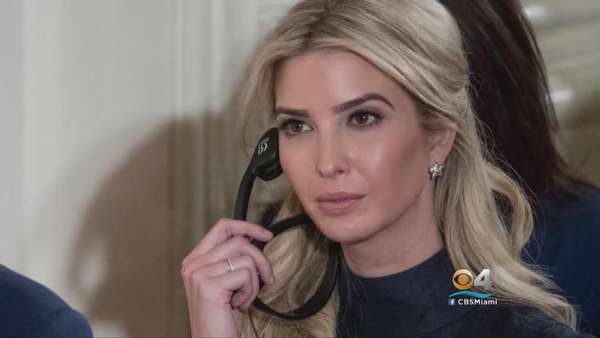 Ivanka Trump's West Wing job isn't just unethical. It's also dangerous Washington Post https://t.co/v51SjXrC5b pic.twitter.com/KyhYEjpXOg

— John Adams (@DailyAdams) March 23, 2017