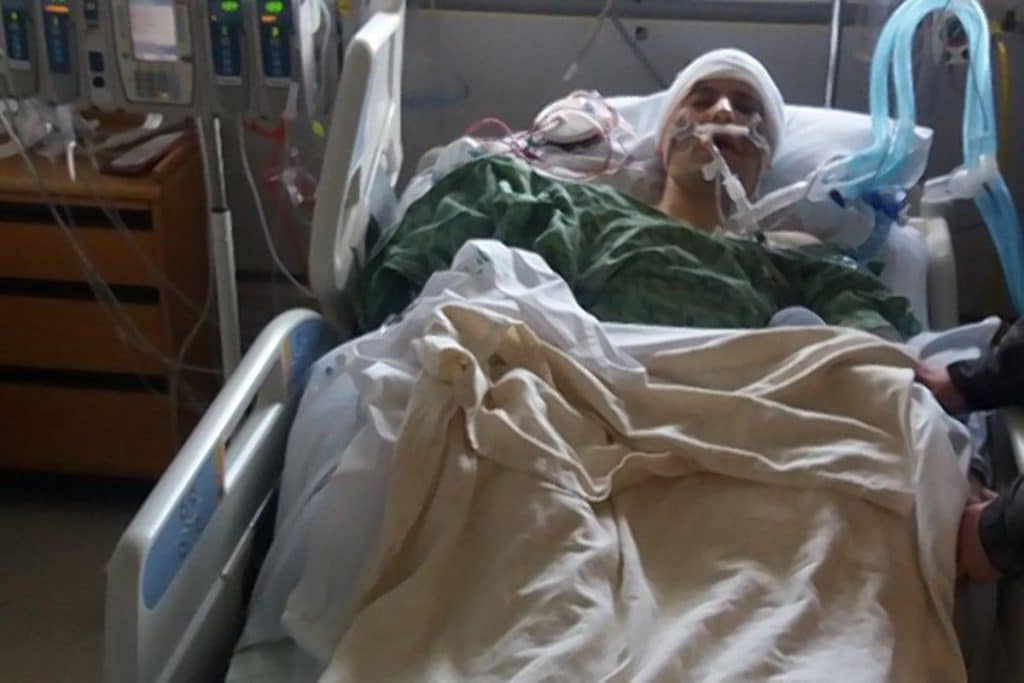 Garret Peterson Huntington Beach pizza manager savagely beaten: A California pizza manager is violently assaulted for refusing to give away a free pizza pie. 
How much is a free pizza worth? That is the question two men might be pondering after being arrested in the sadistic beating of California pizza parlor manager, Garrett Peterson. A beating which left the 33 year old man in a coma and with significant brain injury.
Huntington Beach police told of coming across the battered and unconscious pizza manager outside the venue he managed following a report of a fight near the 300 block of Pacific Coast Highway.
According to Orange County News the Thunder Burgrz & Pizza manager was accosted in the early hours of Saturday morning after turning away two men demanding a free pie.
It was whilst stepping outside for a break circa 1am that the two denied men who had been lying in wait set upon Peterson, leaving him for dead.
It was only after a security guard spotted Peterson lying on the ground that help arrived.
Told the security guard, James Monin via CBS: 'When I got there, I saw Garret was already laid out,'
'One of the guys that was involved was trying to walk away so I grabbed him.'
Peterson was rushed to Hoag Hospital at Newport Beach, where he was put in a medically induced coma.
According to a GoFundMe page created for his medical bills and rehabilitation, doctors have attempted to wake up the assault victim.
Peterson 'can talk a little bit but he is very aggressive and they have to keep putting him under,' his long-time friend Katelin Randall wrote in an update Monday, noting it was still 'very good news.'
Arrested were Bryce Anthony Mezich, 21, and 22-year-old Austin Wright Callan shortly after the fight. 
Mezich was charged with one count of assault with serious bodily injury — a felony — and battery on a person as well as fighting in public. Callan faces one count of battery and one of fighting in public, police told the newspaper.
Mezich posted bail and was released while Callan was cited and also released.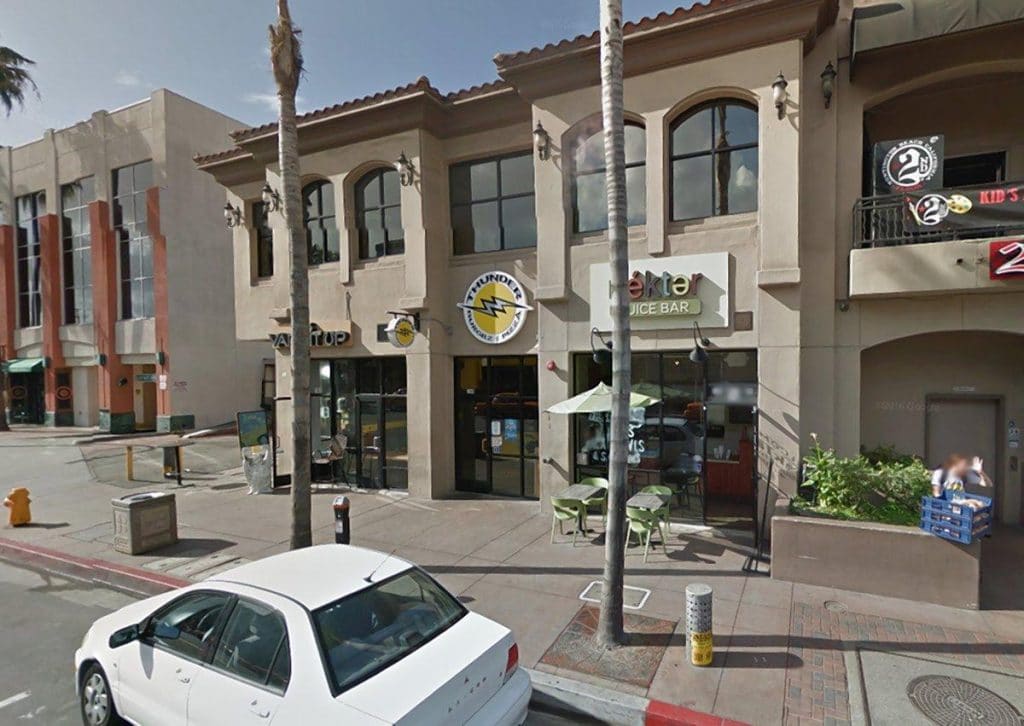 Peterson's friend Juhl Floyd said the charges didn't feel like they were harsh enough.
'The condition he is in, I think it should be attempted murder,' she told CBS.
How or why the two arrested men came to believe they were entitled to a free pizza pie and to then maliciously beat Peterson for refusing them is yet to be necessarily understood.
In the interim, Thunder Burgrz Pizza has remained closed as co workers take to sitting at the hospital where Peterson continues to fight for his life.