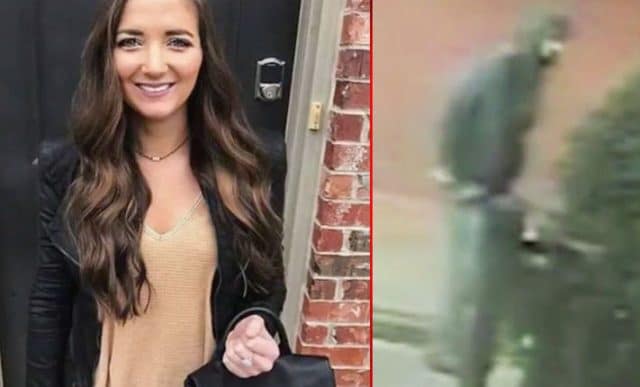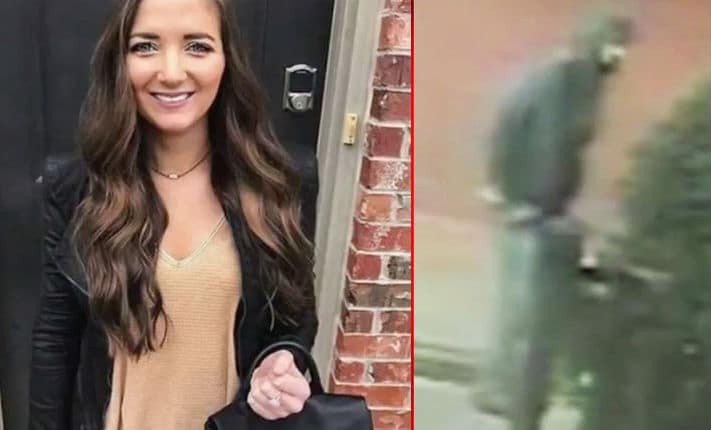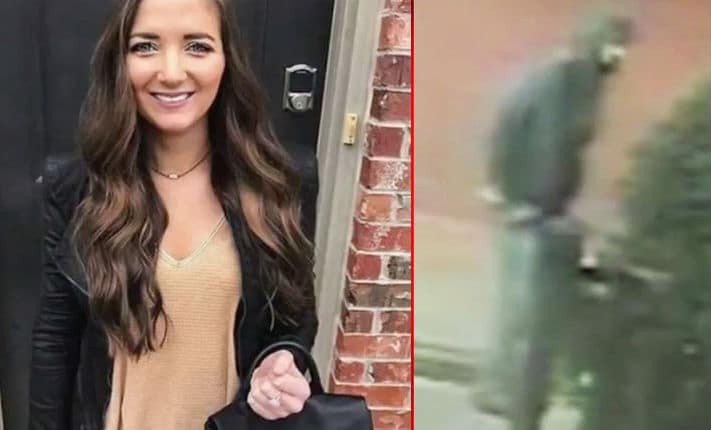 Christopher McLawhorn a homeless Nashville man is charged with the murder of nursing graduate, Tiffany Ferguson after a burglary gone bad. 
Christopher McLawhorn has been arrested by Nashville authorities in connection to the stabbing murder of 23 year old nursing graduate Tiffany Ferguson at her apartment last month.
Upon his arrest, Metro Nashville Police Department charged Christopher Drew McLawhorn with criminal homicide along with aggravated burglary after the 24 year old man sought to burgle Ferguson's home during the early morning hours of February 28.
During a press conference, police spokesman, Don Aaron said McLawhorn had become a person of interest not long after the woman's murder.
Cops told of arresting the man on Sunday whilst carrying two bottles of liquor and a small amount of marijuana circa 4.40 am. He was arrested the same day for misdemeanor drug possession with the man subsequently held in custody as the man was investigated as a possible suspect in Tiffany Ferguson's death. 
It wouldn't be until Wednesday evening that police had collected enough evidence to charge McLawhorn with Ferguson's murder reported WKRN.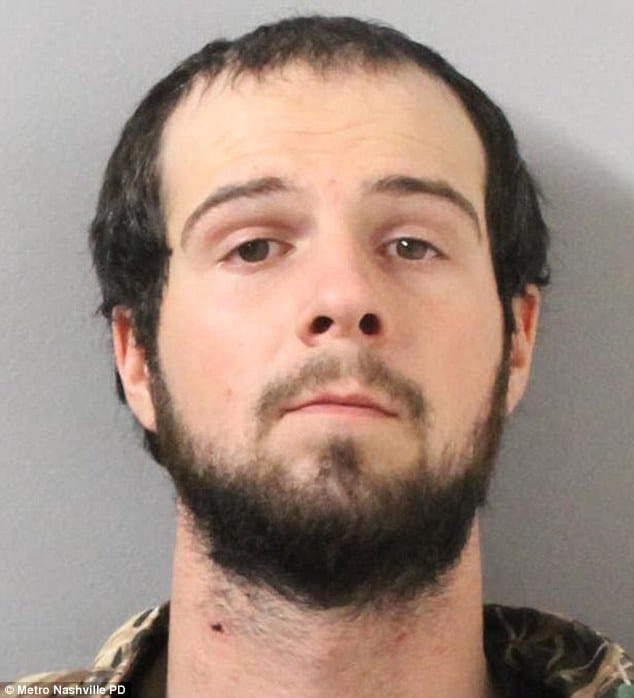 Matters first came to the for after Ferguson was repeatedly stabbed at her home around 5.40 am on the morning of February 28, after an intruder entered her bedroom in a residence she shared with her roommate, Kelsey Cooper.
The Tennessean reports that the suspect took some items, left them outside and went back to the apartment, that's when the confrontation took place.
Awoken by her roommate's screams, Cooper rushed from her bedroom to find Ferguson dying and the apartment's front door wide open. She called 911, but Ferguson died a short time later at Vanderbilt University Medical Center.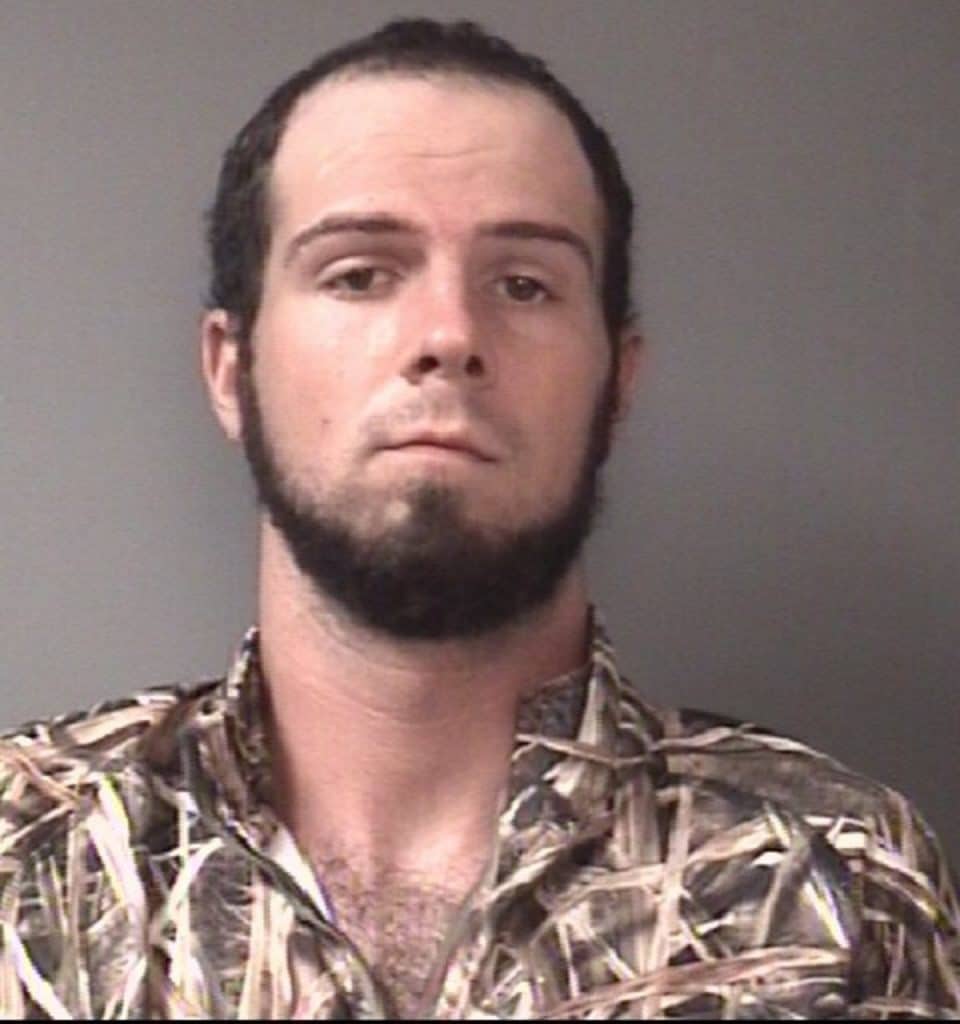 Police said surveillance video filmed outside the victim's apartment showed the suspect walking around the building where Ferguson lived.
McLawhorn, who police say is believed to be homeless, was allegedly looking for open vehicles and open apartment doors.
In the days after the fatal attack, police released surveillance video showing a man in dark hooded sweatshirt, believed to be McLawhorn attempting to break into cars.
'We believe he was trying apartment doors looking for easy access, and that this particular apartment door was open to him,' Aaron said during a press conference. 'So we think he was there committing burglaries and during the course of the burglary of Ms. Ferguson's apartment he committed murder.'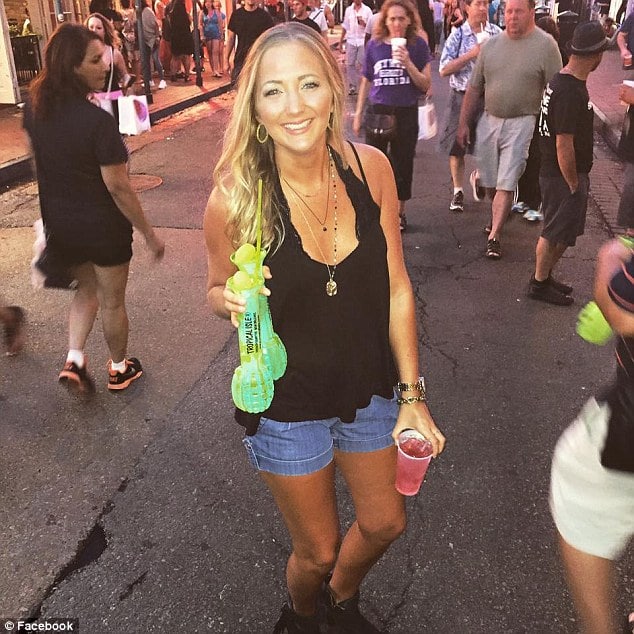 During police interviews, McLawhorn denied any knowledge of Ferguson's murder.
Of note, authorities said McLawhorn has a limited arrest history in Nashville. He was arrested for public intoxication and misdemeanor theft in separate incidents in 2015, and failure to be booked on the misdemeanor theft charge at the end of last year according to WSMV.
Ferguson worked at St. Thomas Hospital in Nashville where she was described as a 'rising star,' NBC News reported. She was in the process of completing her residency in intensive care.
According to her Facebook page, Ferguson grew up in Loretto, which is about 100 miles south of Nashville near the Alabama border, with her parents, Cox and her twin sister, Ali Staggs.
She graduated from Loretto High School and went on to attend the University of North Alabama. After graduating from college in 2015, Ferguson accepted a job at Saint Thomas West Hospital.
Condo with the door open is where the stabbing happened around 6 am. Investigators have been knocking on neighbors' doors @WSMV pic.twitter.com/36k7aWmNP3

— Kim St. Onge (@KimWSMV) February 28, 2017
@MNPDNashville just confirmed Wedgewood Ave stabbing victim as Tiffany Ferguson, 23. Her roommate found her in her bedroom. pic.twitter.com/IXs4WyWxEy

— Briona Arradondo (@BrionaWSMV) February 28, 2017
President and CEO of Saint Thomas Health, Karen Springer, said in a statement that the hospital staff were heartbroken over her loss.
'She was a rising star in nursing having been selected to participate in our nursing residency program just after graduating college,' Springer said.
Ferguson's murder marks the 12th homicide in the city in 2017 according to The Tennessean. In 2016, the total number of those killed was 84, the highest it's been since 2005. It isn't necessarily understood what's led to the increased spate in homicide…or is it?