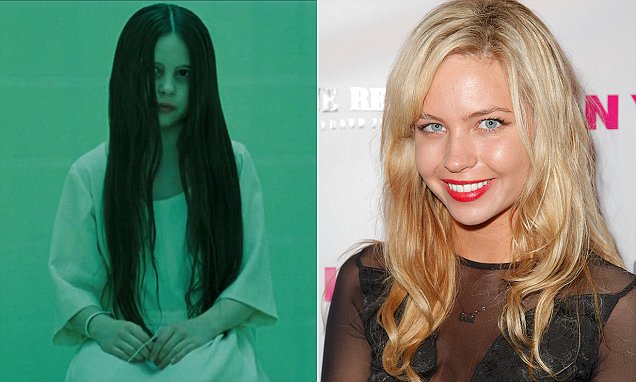 Daveigh Chase arrested after leaving dying man at hospital and fleeing. Is a former child star hiding a secret and dealing with a drug affliction? 
Former Hollywood child star Daveigh Chase has been arrested after allegedly abandoning a dying man outside of a hospital.
The woman's arrest at the hands of the LAPD comes after the former child star of 2002 horror movie 'The Ring', had earlier being 'hanging' out with the man in the early hours of February 15th before leaving the man at the hospital's front door and fleeing.
Fleeing because ….?
The man was pronounced dead after being discovered by hospital staff.
A report via TMZ told of cops running her name only to discover the actress had an outstanding warrant leading to her arrest.
To date, authorities have said that Chase is not a suspect in the man's death, which is being treaded as a possible drug overdose.
The actress, whose arrest was due to an unrelated misdemeanor traffic warrant, says she was only trying to get the victim to the hospital.
Does that sound kosher to you kids? Make the effort to take a dying/overdosed man to hospital but flee immediately after? Which is to ask what was Chase perhaps trying to hide from investigators? Was she protecting herself or perhaps someone else from incriminating circumstances?
Along with appearing in her 2002 movie, a remake of Japanese horror movie Ringu, Daveigh also had a recurring role in HBO's Mormon drama Big Love along with voicing the character of Lilo in the Disney animation Lilo & Stitch. 
Her breakout role was as Sarah Darko, younger sister of Donnie Darko in 2001 teen drama/horror movie Donnie Darko. She reprised the role in 2009 sequel S. Darko. 
Since then it appears the actress has remained dormant or had a lack of offered roles for reasons not immediately understood.
Of note, the actress most recently starred in 'Jack Comes Home,' Thomas Dekker's 2016 film starring Rory Culkin, Nikki Reed, Britt Robertson and Natasha Lyonne.
The LAPD has declined to give any further details.