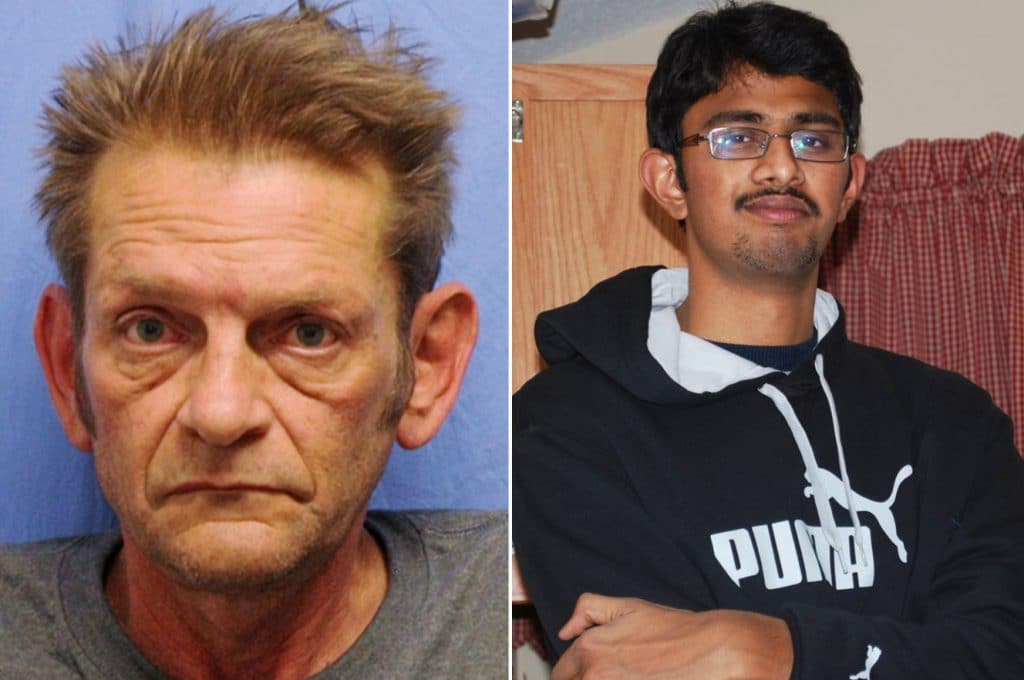 Adam Purinton has been arrested in a believed hate crime after fatally shooting Srinivas Kuchibhotla along with injuring two other men.
Adam Purinton a 51 year old navy veteran has been arrested after killing one man and attempting to murder two others in a possible hate crime. 
The man's arrest comes after fatally shooting Indian immigrant engineer, Srinivas Kuchibhotla, 32, while also attempting to gun down two other men at Kansas bar, Austin's Bar and Grill.
Prior to shooting, Purinton was heard yelling, 'get out of my country'.
The gunman was taken into custody after telling an employee at a Clinton, Missouri, Applebee's venue he fled to that he had just shot 'Middle Eastern' men and needed a place to hide.
Purinton was taken into custody some five hours after targeting his victims at Austin's.
Upon his arrest, Adam W. Purinton, 51, of Olathe was charged with first degree murder along with the attempted first degree murder of his victim's colleague, Alok Madasani, 32, of Overland Park, Kan., and Ian Grillot, 24 of Grandview who tried to intervene.
The Kansas City Star reports that the shooting incident happened just after 7.15pm Wednesday night after an altercation inside the lounge before escalating at a parking lot outside.
Told resident barman, Garret Bohnen: 'From what I understand when he was throwing racial slurs at the two gentlemen, Ian stood up for them'.
Investigators have since described the shooting as premeditated after Purinton was warned numerous times to desist.
A report via the Washington Post told of Purinton's fatal victim being a Garmin engineer from Hyderabad, the capital of the southern Telangana state.
Possessing a master's degree in electrical and electronics engineering from University of Texas at El Paso, Srinivas Kuchibhotla was hired by Garmin International in 2014 to manage the company's helicopter programs.
Despite being rushed to hospital, Kuchibhotla fatally succumbed to his injuries.
Fellow engineer Madasani and Grillot were recovering.
Federal law enforcement officials said they are investigating to determine if the crime which has since created 'shock waves' in India was 'bias-motivated'.
Two Indian consulate officials from Houston and Dallas were sent to Kansas City to meet with Madasani and help bring Kuchibhotla's body to India, said Vikas Swarup, India's External Affairs Ministry spokesman according to a report via the nypost.
Grillot, who jumped to the defense of the Indians in the bar, has since been hailed a hero .
'Decency and humanity always triumph in the end, but not without struggle and sacrifice,' said Jayaprakash Narayan, a Hyderabad-based activist, who lauded Grillot's bravery.
The US Embassy in New Delhi strongly condemned the shocking crime.
'The United States is a nation of immigrants and welcomes people from across the world to visit, work, study, and live. US authorities will investigate thoroughly and prosecute the case, though we recognize that justice is small consolation to families in grief,' Charge d'Affaires MaryKay Carlson said.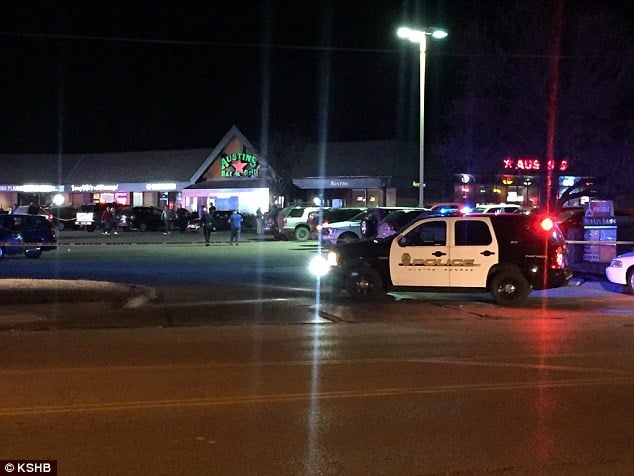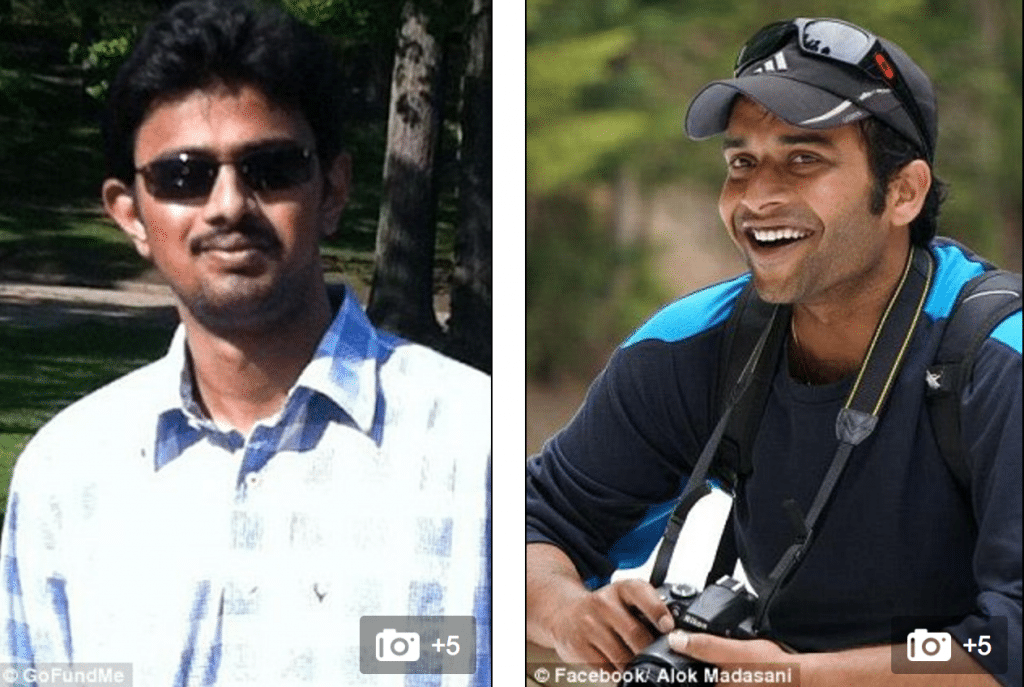 Madasani's father, Jaganmohan Reddy, said he learned about the shooting from his oldest son, who lives in Dallas. His younger son moved to the US in 2008 for his master's degree.
'But he never faced any problems,' he told reporters in Warangal, a town in Telangana.
Reddy said the shooting was clearly a hate crime, adding that such incidents have increased after the recent political changes in the US.
Garmin officials have since confirmed that the two targeted men were part of their Aviation Systems Engineering team.
Come Thursday morning, Purinton appeared before a judge in Henry County and waived his right to fight extradition. Bond was set at $2 million.