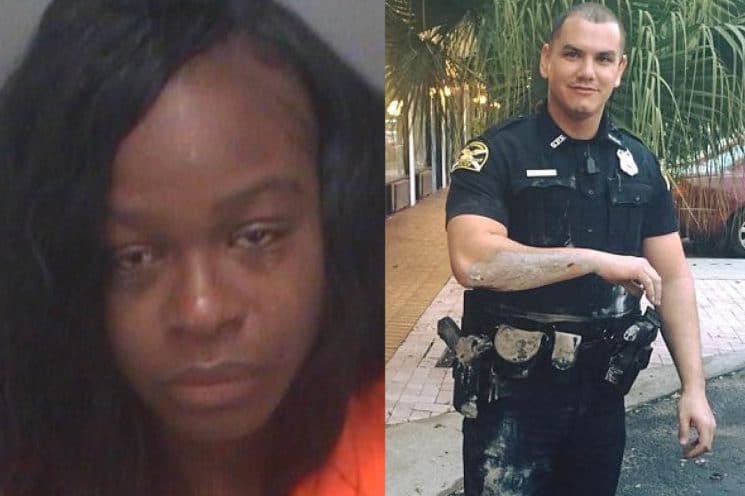 Tecora Fields faces having charges against her upgraded to a felony battery with a deadly weapon after throwing her tampon at a police officer.
Tecora Fields a 28 year old St Petersburg, Florida woman has been charged with aggravated assault after throwing her wet and used tampon at an ex-US Army police officer with felony battery charges now pending. 
The charge come after the woman assaulted officer Andre Sousa, 28, with the feminine product after continuing to pelt the man with her bloody tampon.
The incident happened as the officer tried breaking up a brawl Tecora Yvette Fields was involved in when she screamed at him to 'suck her p***y' before threatening to throw her tampon at him. 
A subsequent arrest report noted Fields then accused of undoing her pants to fish out the tampon and throw it at Sousa. It allegedly struck the man on the shoulder causing 'bodily harm'. 
Do you suppose?
Fields tried to run away in to a house but was caught and arrested.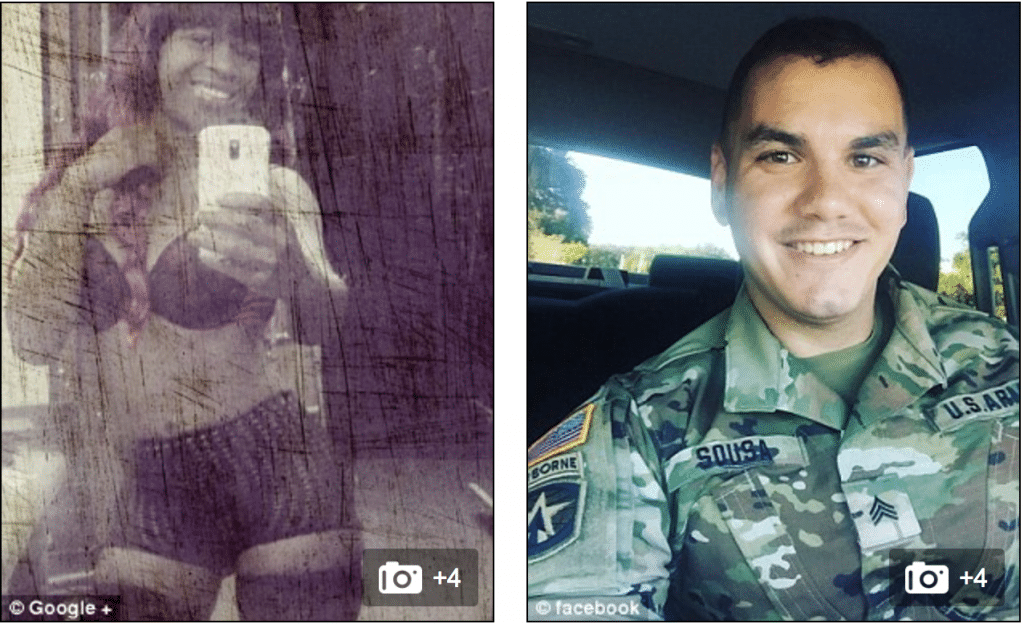 Noted the arrest affidavit as cited by The Smoking Gun: 'The defendant was a subject involved in a brawl involving several minutes, during the investigation, the defendant told the affiant to "suck her p***y' and stated: 'I'll hit you with my tampon b****', 'in your mouth".
'The defendant was then seen with both her hands in her genital area, with her pants open. 
'The defendant was then observed throwing a wet white paper object at the affiant which struck the affiant on the left shoulder.
'The defendant then attempted to flee into a house but was apprehended following a successful taser deployment (sic),' the arrest affidavit read. 
Fields faces the potential of the upgraded charge of felony aggravated battery with a deadly weapon. 
Notes sputniknews: 'The use of a used tampon in a battery case is subject to legal regulations that differ from state to state. While most states recognize assault with bodily fluids against a public employee to be a felony, to consider a tampon as a 'deadly weapon' requires a bit more nuance. To be qualified as a deadly weapon, an object or substance must be intended to be used as such.'
Upon her arrest, Fields was released on $5,000 bond come Tuesday afternoon.
Previous arrests include Tecora Fields being cited for disorderly conduct and disorderly intoxication. Indeed.