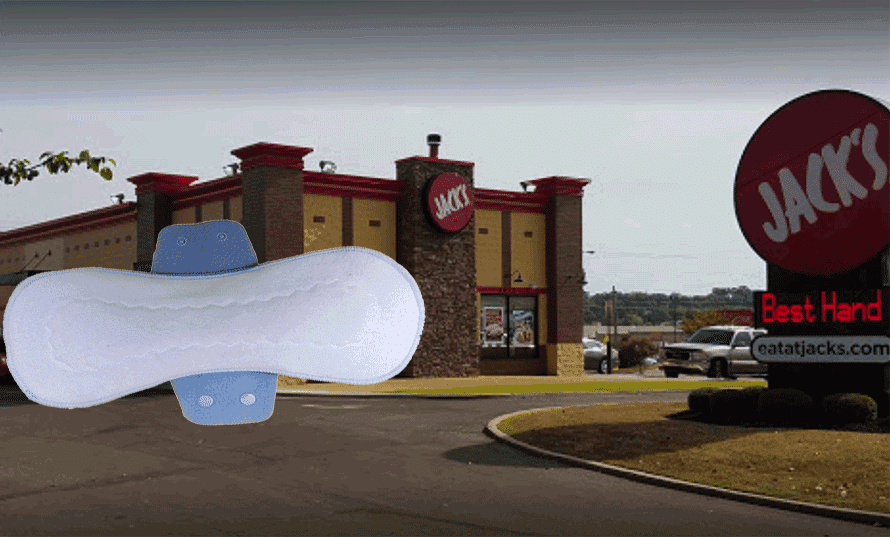 Tabatha Hollins Jack's Restaurant menstrual blood in burger: A mother claims her daughter was fired after notifying management of food contamination.
A former Columbus, Mississippi, Jack's Family Restaurant worker claims she was fired after reporting a fellow co worker wiping menstrual fluids on a food order along with licking the food.
The alleged incident happened December 7, during the Saturday night shift between 10 and 10.30pm when the 16 year old Highway 45 employee observed a fellow female employee stick her fingers down her pants, and wiping her blood on the bun, licking the cheese, and putting it on the burger. 
On the suggestion of her mother, whom she had texted immediately after the incident, Destiny tried to reach out to an assistant manager only to find come Tuesday past she was now out of a job.
**Update: Delicious! Sky Juliett Samuel Jack's fast food worker arrested for smearing menstrual blood in customer burger
Told the teen's mother, Tabitha Hollins of New Hope on Facebook:
'I WANT EVERYONE TO KNOW THAT JACKS IN COLUMBUS,MS IS NASTY!!! My daughter saw another worker put her period blood and lick cheese that went on a customers burger.'
'My daughter saw another worker put her (menstrual fluids) and lick cheese that went on a customer's burger. My daughter told the (assistant manager) that was on duty and the (assistant manager) still brought the food out to the customer!!! We called the store to try and talk to the general manager and they wouldn't give her the numbers to get a hold of a manager. We then called corporate who again did nothing!! They called my daughter in (Tuesday) and told her she was to resign or quit when she asked why they told her because her family made false reports!'
The post also contained a cell phone voice recording (listen below), which Hollins said was a conversation between her daughter and the employee who defiled the sandwich. In the recording, made a day after the incident, it appears the employee admitting to the act.  
It wasn't too long before the Facebook post went viral, (it has since been shared over 4000 times) with the Mississippi Department of Health saying it was now investigating the incident. 
Offered MSDH Director of Communications Liz Sharlot via the Columbus Dispatch.: 'Wednesday morning, we became aware of some Facebook chatter about an alleged incident,'
'It was enough of a concern for us that we sent out an investigator to the restaurant to begin investigating what we considered an alleged incident of intentional contamination. We'll do a thorough investigation, and if we find it was intentional contamination, we'll inform law enforcement.'
Adding: 'We're a long way from that at this point, though,'
'We'll examine the restaurant and interview a lot of people to try to determine what happened.'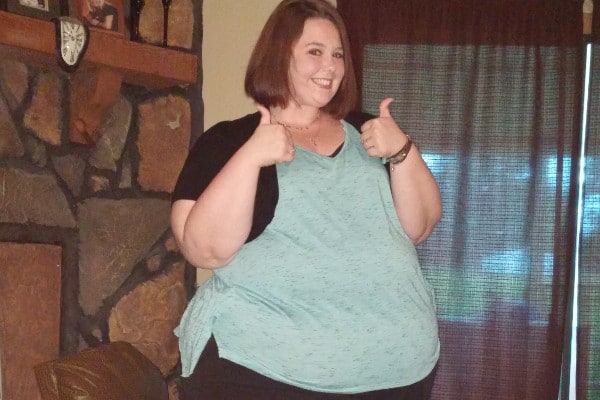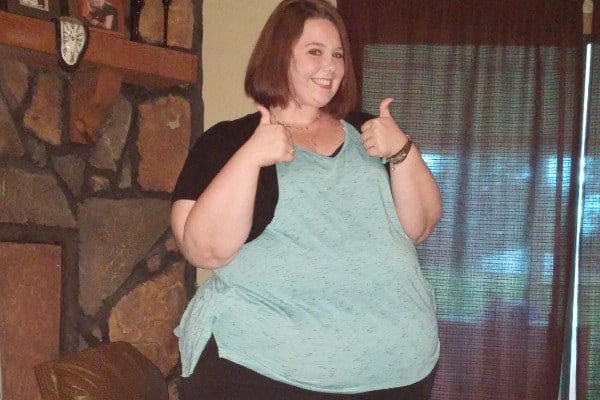 Also investigating is management itself, with Todd Bartmess, the CEO for the Birmingham, Alabama-based Jack's Family Restaurants, Inc. saying that the outlet was 'taking measures'.
Told the CEO via the Columbus Dispatch: 'Food safety is our No. 1 priority and we are investigating this,'
'We want to talk to everybody involved, get their stories and find out what happened. We take these kinds of things very seriously.'
Of note, Bartmess confirmed that Hollins' daughter was 'no longer an employee' of the fast food vendor while stipulating the teen's employment came to an end for 'reasons not related' to the incident.
Do you suppose?
The executive also told via the Dispatch that he became aware of the audio recording after Hollins' daughter was terminated.
Since Tabatha Hollins' Facebook post going viral, the mother said she reached out to the Department of Health with neither the agency or Jack's since responding.
Told the mom via the Dispatch: 'They took down my name and address and said someone would get back to me, but I never got a call.'
Hollins' daughter said she was called into the restaurant Tuesday afternoon, where she was terminated.
Explained Destiny: 'I was beginning to tell them that I had a recording of (the other employee) admitting what she had done to the burger,'
Adding: 'They said, 'We're not worried about that,' that it had been handled. They said I was fired for a false report, that my family had filed a false report.'
According to Hollins, her daughter was treated unfairly.
Reiterated the mother: 'If they had fired everybody who was involved, I could understand that because everybody was at fault. My daughter could have grabbed the bag and thrown it in the trash. I wish she had done that. But she's 16, and who knows what you would do in that situation?'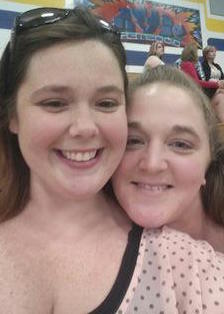 That said, Hollins says her daughter isn't the real victim, telling: 'There's a woman out there, the customer, that doesn't know what happened to her. She's the victim. It's just sickening.'
Responding to the fracas, Columbus Police Department spokesperson, Joe Dillon told viaWCBI that someone claiming to be the alleged victim in this incident came forward
'The allegations that were made in this case were very, very serious and it's a matter of public trust and if public safety,' Dillon said. 'That's the reason that he police department opened a criminal investigation on it today.'
To date the name and identity of the victim has yet to be publicly revealed.
Come Friday night, Jack's put out a statement, saying: 'A spokesman said the company has looked at surveillance video, interviewed staff and cooperated with police. They added that the restaurant received an "A" rating this week from the state department of health.'
Will you be dropping by for a juicy delicious red blooded burger at Jack's Highway 45 anytime soon ….?