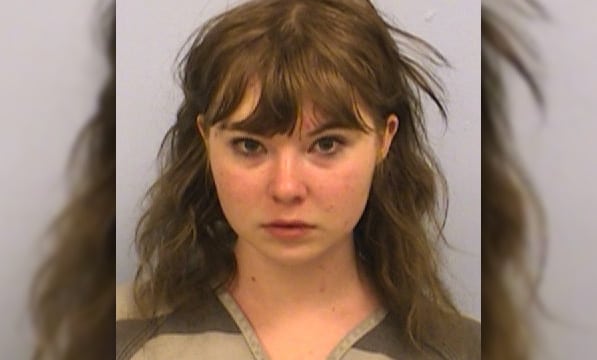 Pearl Moen sentencing: A Texas woman is to serve a 15 year jail for attempted murder after hoping to experience what it was like to murder someone.
Pearl Moen a Texas woman has been sentenced to 15 years prison after having stabbed an innocent stranger 21 times.
The woman's sentence comes after having pled guilty to the November 2015 incident in which she subsequently wrote in a diary entry, gave her a 'high unlike any other'.
Pearl Ophelia Sybel Selke Scott Moen (full name) a then 17 year old teen had been hiding in the bushes when she pounced on her victim, a 23 year old woman, stabbing her repeatedly because she wanted to know how it felt like to kill someone according to diary entries cited by the Austin-American Statesman.
Wrote the woman at the time: 'I stabbed an innocent woman to death earlier today (well yesterday since it's 1 a.m.) … It was absolutely fantastic,'
'Murder gives me a high unlike any other. It feels like this crisp unreality, flashing and sparkling, adrenaline and shock, fight or flight mode.'
Adding: 'I'm so proud of myself. I stabbed her like 20 times. Maybe more. I wasn't counting. She screamed and grabbed at me, saying, 'What the (expletive)?! Help. Leave.'
Moen continued on to describe herself as a 'homicidal psychopath' and added that she had a 'deep hatred towards people.'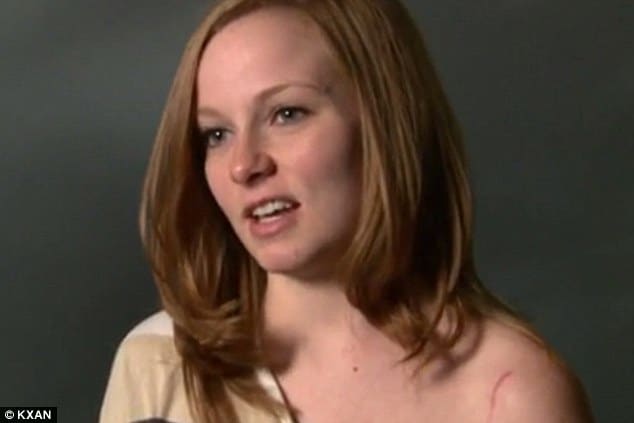 Told the victim via KXAN: 'I always thought she would walk around with guilt, but knowing she had this joy and this pride is very unsettling'.
Addressing Moen at her sentencing, the woman said she was 'glad the defendant stabbed her rather than a child, an elderly person or someone who cannot defend themselves.'
The victim, a nurse, said her medical background allowed her to save her own life.
At the time, the woman and her friend were relaxing outside on a blanket just before the attempted murder attack. When her friend went inside an apartment, the nurse closed her eyes — and, suddenly, someone was slashing at her with a knife.
The victim said her right lung collapsed and that she lost a dangerous amount of blood after the attack. She had to go through physical therapy after the stabbing.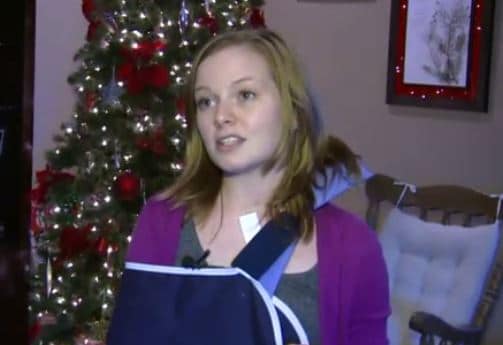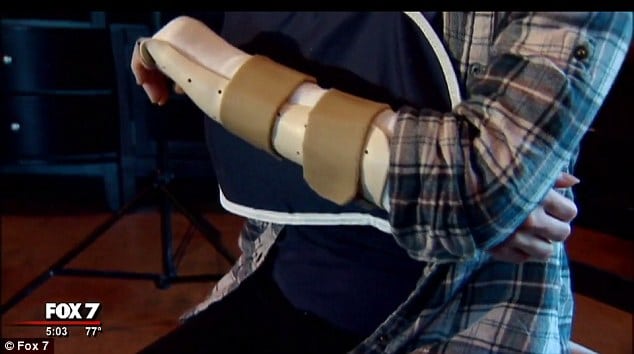 Prior to the attempted murder, Moen had attended the Austin School for Performing and Visual Arts until the fall of 2013 before leaving to be home schooled.
Told a former classmate of Pearl Moen: 'She was a very sweet girl, she seemed to be introverted and shy at times but overall she was very sweet and creative'.
The classmate went on to note that Moen had never been angry or violent.
The District Attorney's office said Moen had a history of drug use and psychological issues, but no criminal record.
Of note, along with diary entries, a report via KVUE told of Moen having also sketched the scene of the crime, including the victim lying on a blanket in the park.