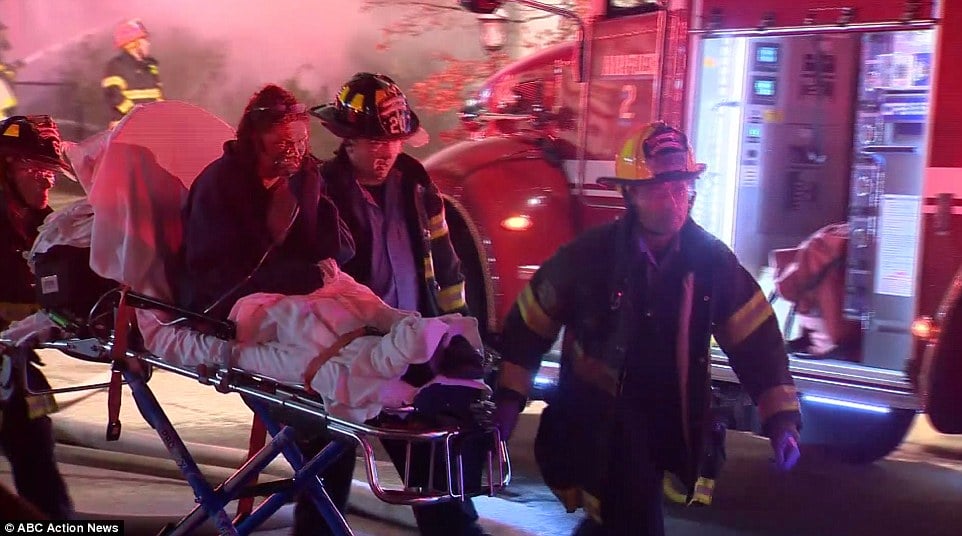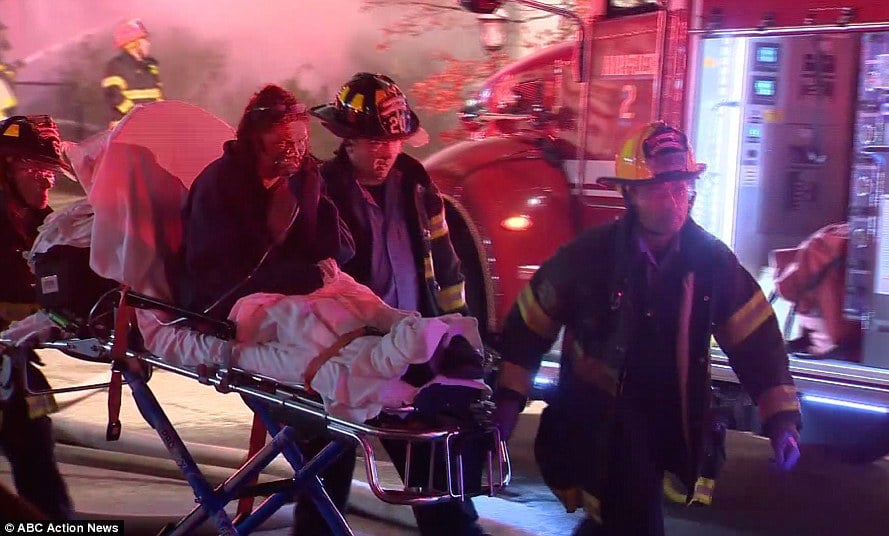 Katie Malone Baltimore house fire: What led to the home of House Rep Elijah Cummings special aide in a blaze? Six out of nine children dead.
Authorities are at a loss to explain how an inferno type blaze swept through the home of Baltimore woman Katie Malone leaving six of the mother's nine children dead.
Malone who has who has worked as a special aide to Baltimore congressman, House Rep Elijah Cummings for the last eleven years managed to escape the Thursday morning fire with three of her children.
Abcnews tells of responding firefighters battling heavy flames from all three floors of the home circa 12.30 am Thursday which quickly engulfed the house.
Told Cummings during a press meet: 'It's a very difficult time in our office'.
Adding: 'My staff is a family and this unimaginable tragedy is shocking and heartbreaking to us all. I again ask for your prayers.'
The politician told of Malone having as a special assistant at his Catonsville office where Malone served constituents in the areas of immigration, postal services, and the military, including service academy nominations.
Told Baltimore fire department spokesman Chief Roman Clark: 'The building was fully engulfed when they arrived on the scene.'
Clark said the third floor collapsed while the second floor partially collapsed as firefighters battled to contain the inferno style blaze.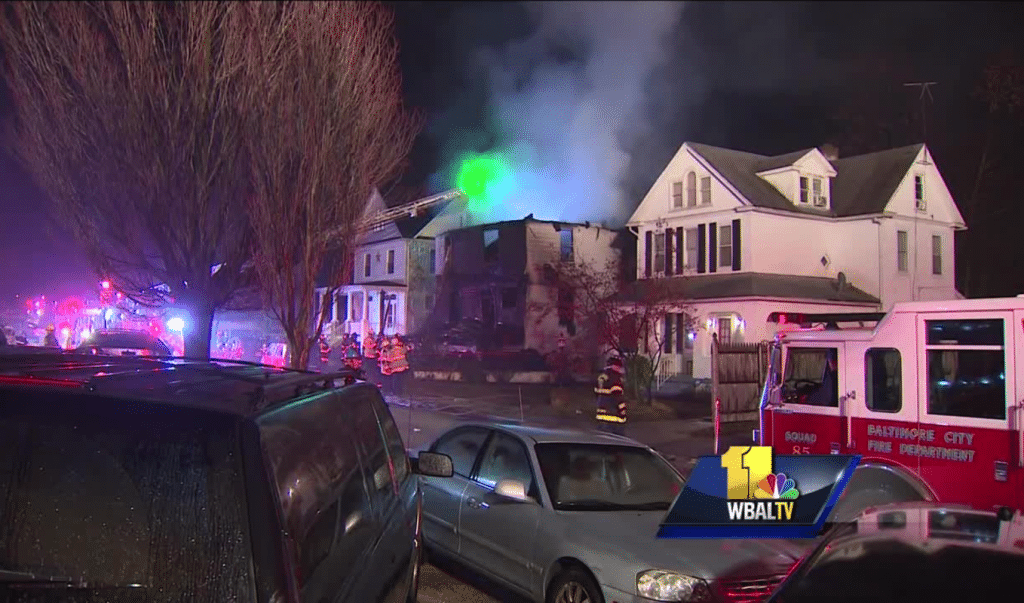 Fire department is waiting for additional heavy construction equipment to lift debris off the collapsed home and search for the children. pic.twitter.com/2nW4XqRpck

— Colin Campbell (@cmcampbell6) January 12, 2017
UPDATE: children involved in NE Balt fire are 8 months to 11 yrs old. 3 escaped. 6 unaccounted for, possibly trapped inside home. pic.twitter.com/2Lb3lg2357

— Amber Miller (@AmberMillerWBFF) January 12, 2017
Not home at the time of the fire was Katie Malone's husband, William Malone, who said he was at work for a restaurant.
Told the shocked father: 'I'm still in shock to be honest'.
Reiterated Catherine Pugh, Baltimore's mayor: 'I can't imagine the pain of a mother or father who has to suffer this kind of loss.'
While Larry Hogan, Maryland's governor took to Facebook,  posting: 'The First Lady and I are devastated by the news of the tragic fire in Baltimore City this morning'.
Adding: 'Our prayers are with the victims and their loved ones, and we offer our deepest gratitude to the first responders who continue to search for six missing children at the scene.'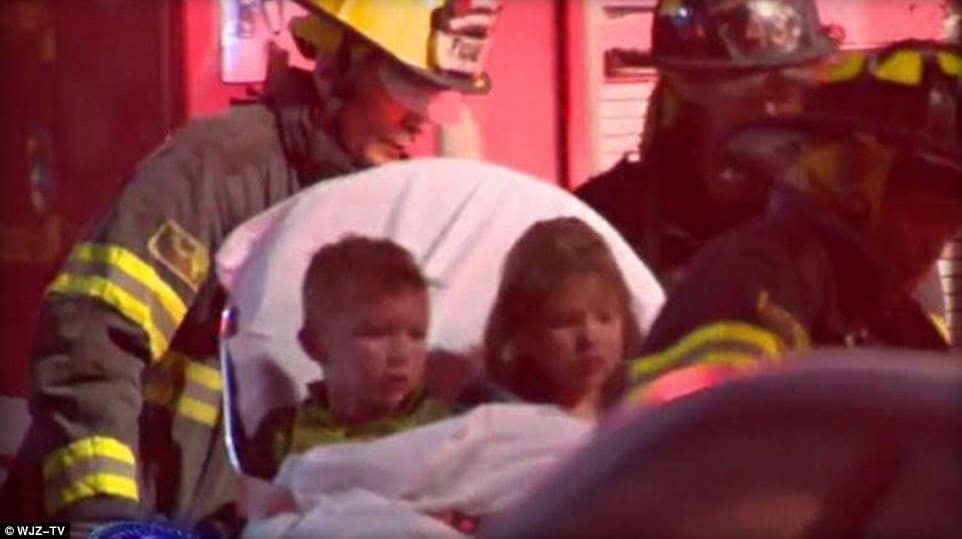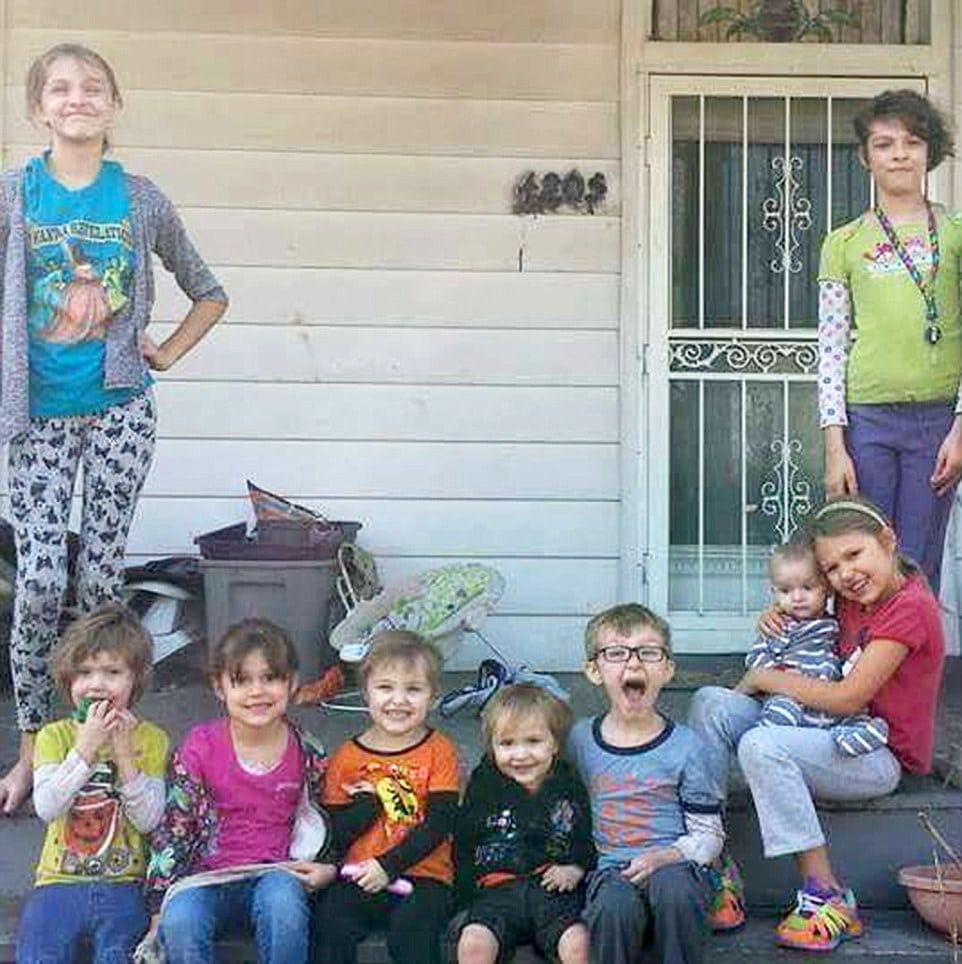 Little closer of a view… the roof is still smoldering where it collapsed. pic.twitter.com/nhGjpV4KFL

— Colin Campbell (@cmcampbell6) January 12, 2017
A report via WBAL-TV, described of the six children who were presumed dead as being a nine-month-old boy; a two-year-old boy; three-year-old twin girls; a 10-year-old girl; and an 11-year-old girl.
Surviving the blaze was Malone and her two sons, ages 4 and 5, who are in critical condition at hospital. Malone's 8-year-old daughter, who helped rescue her younger brothers, may soon be released.
To date investigators have not discovered what may have caused the fire and have yet to call out foul play.
A report via NBC 4 told of investigators seeking to determine whether the fire was caused by a faulty space heater.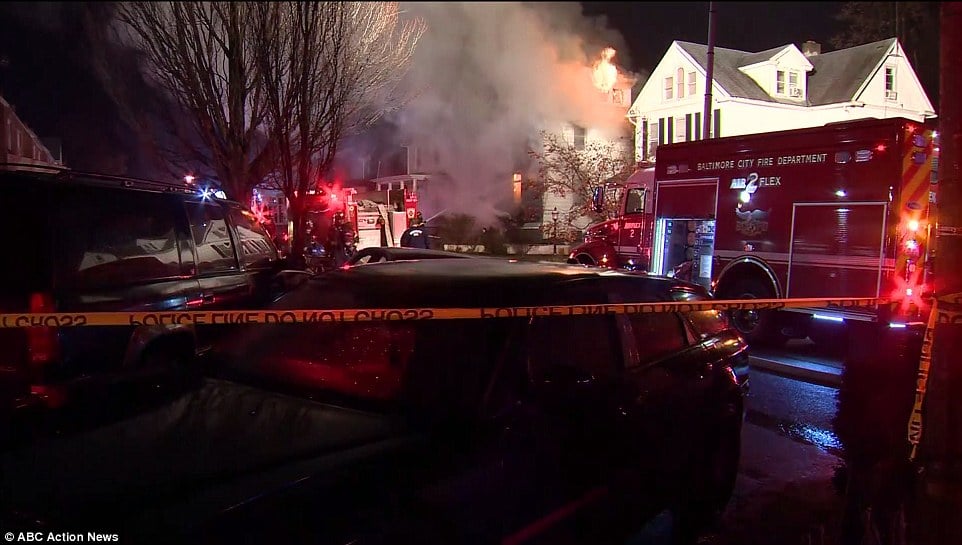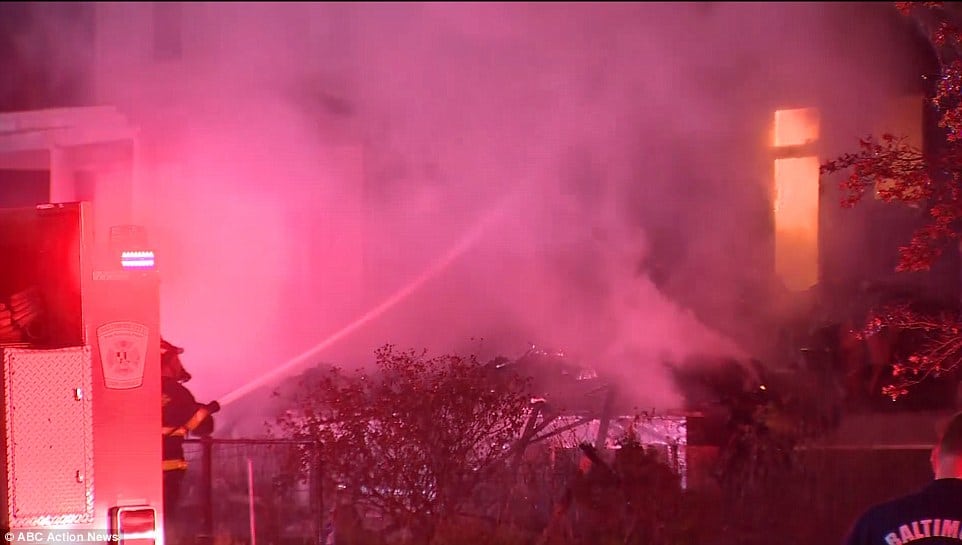 A neighbor who observed the blaze described the home fire as an 'inferno.'
Told Michael Johnson, 55: 'Fire was coming out of every window, and as they sprayed it, it seemed like the fire was fighting back or something. It just kept coming and coming and coming. Fire was actually coming out of the sides of the house. I've never seen anything like that in my life,'
Adding: 'I didn't think anyone would be able to survive it at all.'
In the aftermath of the blaze, a Baltimore fire official says the search for the missing bodies of Katie Malone's children is expected to be slow as a community and investigators struggle to understand how it all came to be …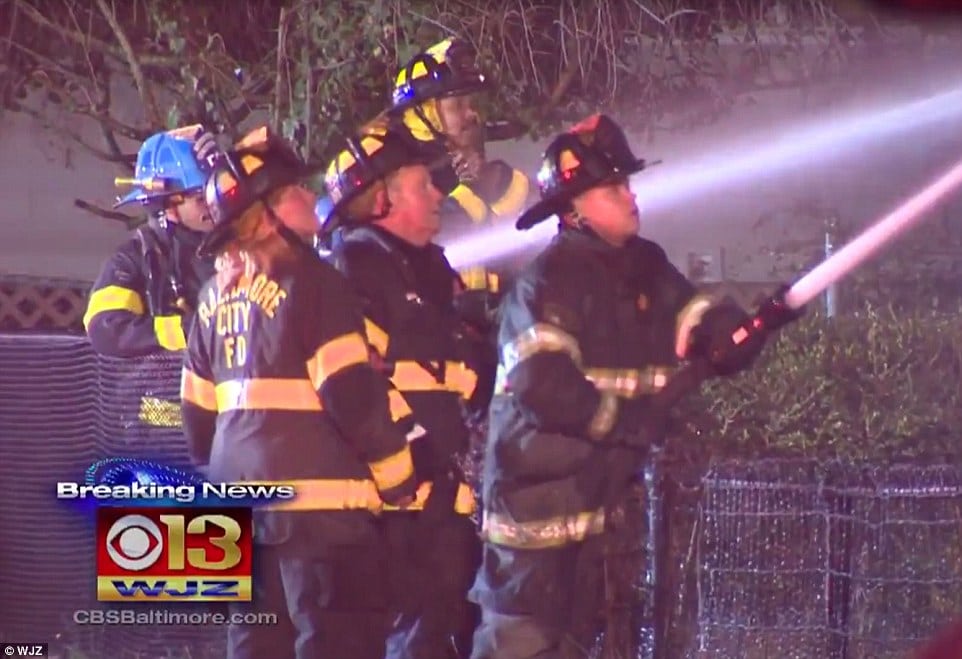 6 kids presumed dead, 4 injured after raging Baltimore house fire. One man's account describes the scene. https://t.co/HSBXxnM3ov pic.twitter.com/h12ayU9T85

— AP South U.S. Region (@APSouthRegion) January 12, 2017
Fire officials say bodies of 5 children have been found after a house fire in Baltimore, Md. 1 still missing https://t.co/9uJQrt1eIn pic.twitter.com/BOpwOKOl08

— WSYX ABC 6 (@wsyx6) January 12, 2017