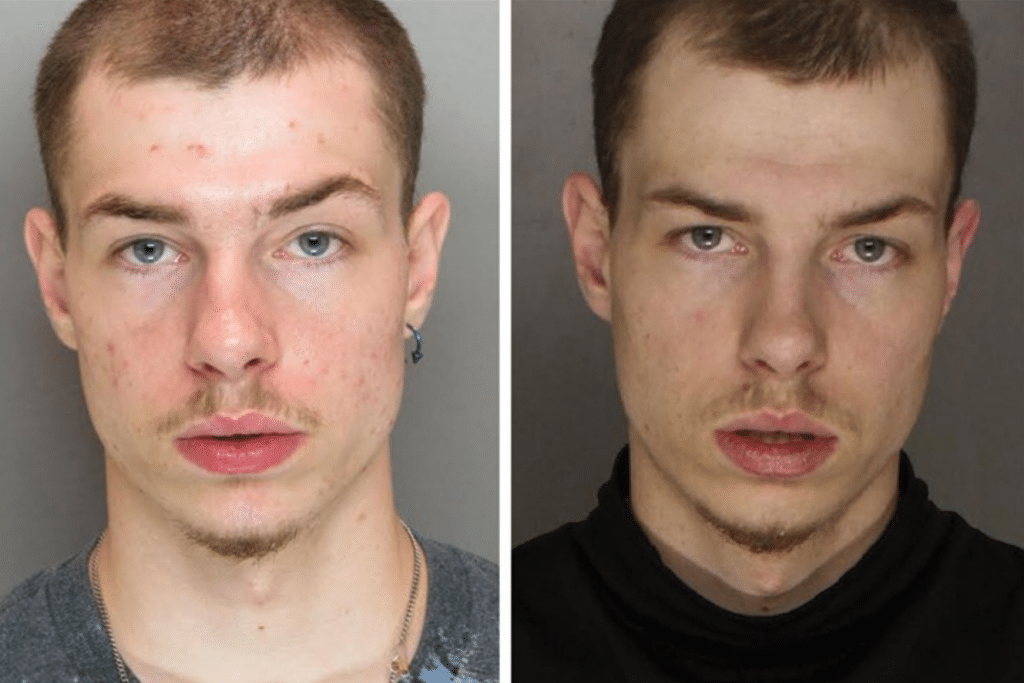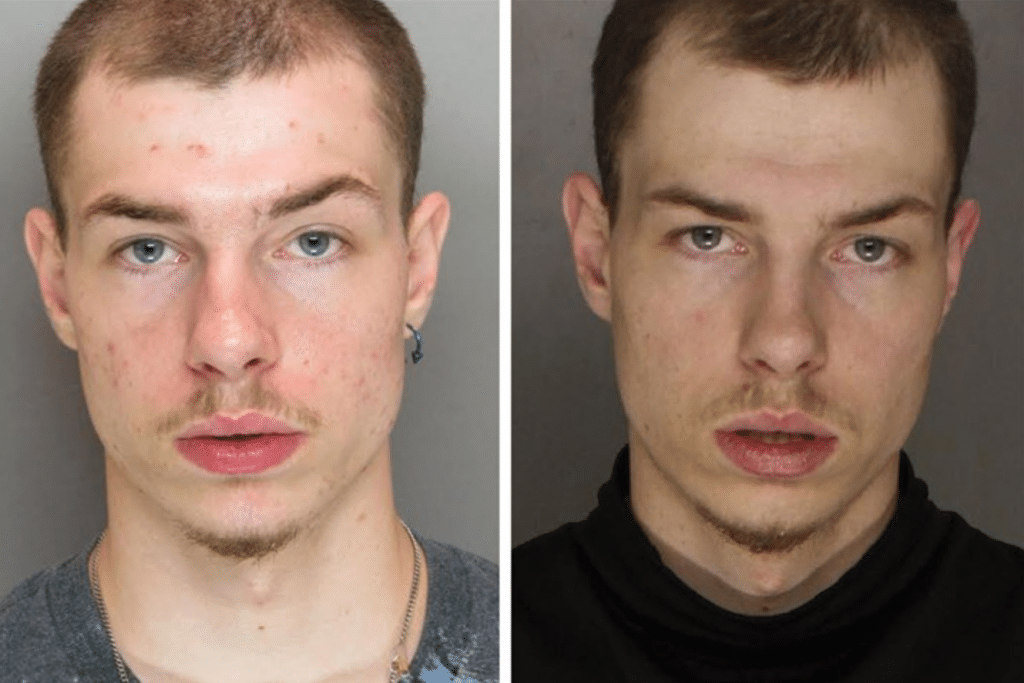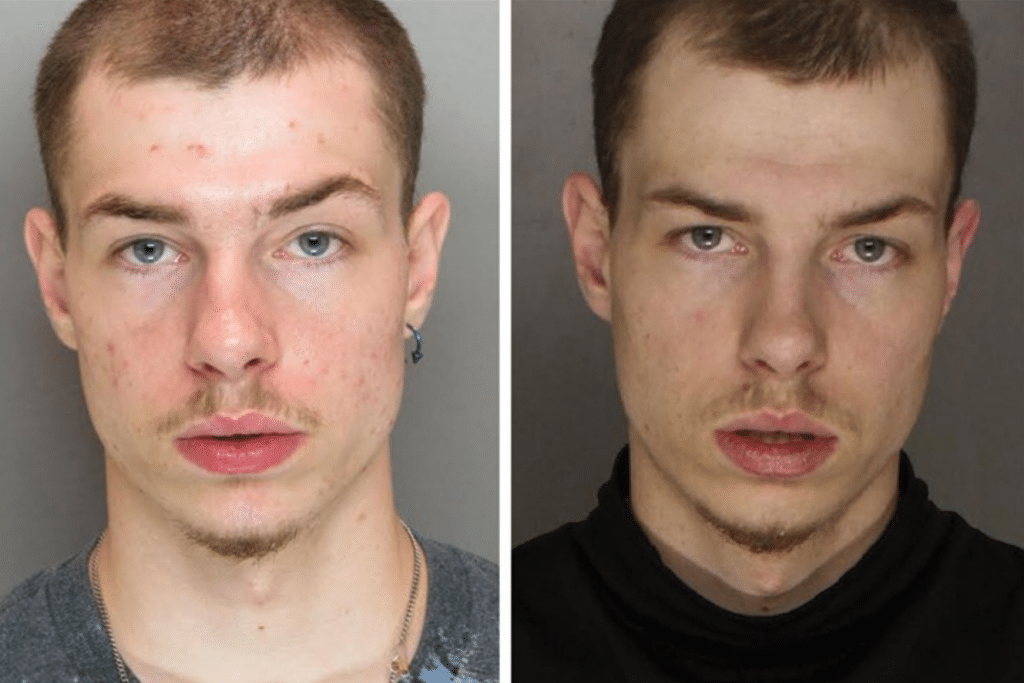 Justin Elliot Bartlett a Pennsylvania man with a criminal record of violence has been arrested in the slaying of his next door neighbor, Linda McGinnis.
Justin Elliot Bartlett a 25 year old Brackenridge, Pennsylvania man has been arrested for allegedly chopping his next door neighbor to death Friday morning. 
The man's arrest comes after having been on the run for suspicion of murdering 63 year old woman, Linda McGinnis.
Upon his arrest on Monday, Allegheny County Police on Tuesday formally charged Justin Bartlett with homicide, burglary and theft in connection with the death of McGinnis.
The woman who had been reported missing on Friday was discovered with a chop wound to the head and a stab wound to the neck the following day. 
Bartlett who had a prior violent felony record became a person of concern after police were unable to locate the missing next door neighbor.
Upon his subsequent arrest, three days after the neighbor's death, police told of discovering the wanted man in possession of McGinnis' car.
@WDTV5News in Bridgeport, WV reporting that Allegheny Co. Police want 2 question Justin Bartlett in death of Linda McGinnis of Brackenridge pic.twitter.com/QDHawRk7jf

— Amy Wadas (@AmyWadas) January 2, 2017
A report via CBS News told of Bartlett being taken into custody on Monday after Fairmont, West Virginia police received a tip that someone who looked like the wanted man was inside a store. 
Authorities said Bartlett began to walk away and then 'jumped off a wall' and into an alley when police arrived at the scene. 
Detectives were waiting in the alley and he was arrested on the spot without incident.   
A report via Pittsburgh Post-Gazette told of Bartlett first being spotted by police in Mannington, West Virginia on Saturday, but was able to elude capture after running into a wooded area.
Bartlett, who was wanted on a warrant at the time of his arrest for an incident in November, has been charged with one count of being a fugitive from justice.  
Authorities said Bartlett was charged in November with simple assault, false imprisonment, simple assault, reckless endangerment and terroristic threats. 
He allegedly trapped a woman that he met on the internet in his apartment on November 26 and threatened to hurt her if she left. 
A report via TribLIVE told of the victim managing to escape and file a complaint with the Brackenridge Police Department.
An ex-girlfriend of Justin Bartlett, a person of interest in the Linda McGinnis murder, accused him in November of trying to cut her throat pic.twitter.com/A47m8aHlTZ

— Steve Pope (@Stevelpope) January 2, 2017
Of note, an ex girlfriend said that Bartlett tried cutting her throat the same month, though it has not been confirmed if charges against Bartlett at the time stem from that incident.
Another ex-girlfriend reported in 2013 that Bartlett had beaten her with a baseball bat:
On April 23, 2013, another one of Bartlett's former girlfriends accused him of beating her with a baseball bat pic.twitter.com/uN1ZqHdrrB

— Steve Pope (@Stevelpope) January 2, 2017
In the aftermath of Linda McGinnis's gruesome death, neighbors said they had warned the elderly woman to stay away from Bartlett, who they said made them feel uncomfortable. 
Kathy Silvan got 'the creeps' just by the way Bartlett would sit on his porch, she told WPXI. 
Silvan said she tried to deter McGinnis from getting to know him. 
'I told her, "Linda, you're getting too close to him. Don't trust him please."' she said.
Tragically, McGinnis' murder comes after Bartlett's recent release from a two year jail stint after breaking into a man's home and setting his cat on fire. 
That same year Bartlett was sentenced to two years of probation on an aggravated assault charge in a separate case.   
At present it is not immediately clear what led to the fugitive purportedly targeting his next door neighbor….