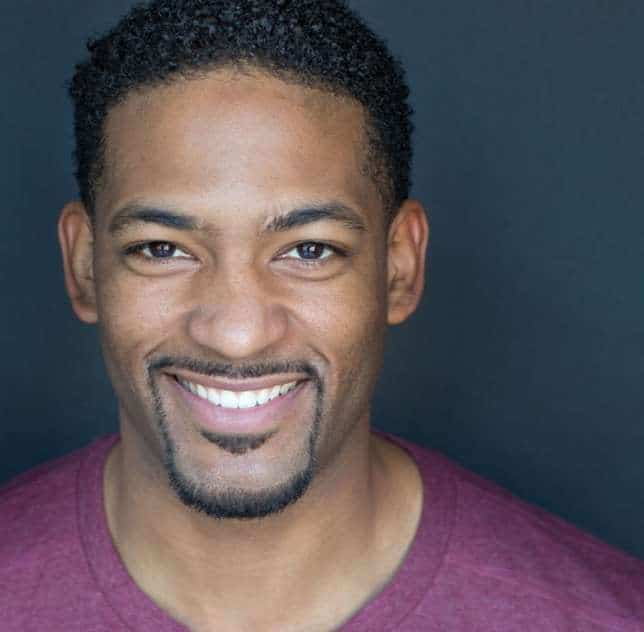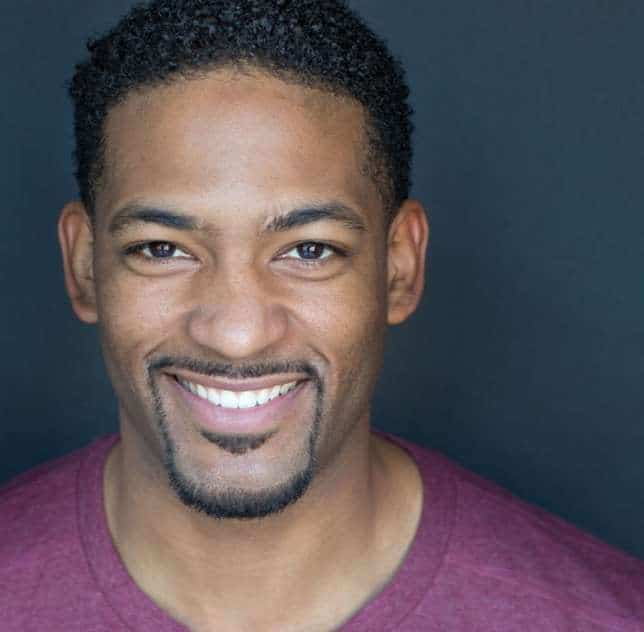 Jay Bowdy a Hollywood aspiring actor has livestreamed his own suicide death on Facebook days after having been arrested on suspicion of sexual assault.
Jay Bowdy a 33 year old aspiring actor has committed suicide after threatening to kill himself in a Facebook livestream video.
A report via foxnews tells of the 'depressed' actor shooting himself in the head an hour after concerned family members contacted the Los Angeles Police Department after streaming video from a car on a Los Angeles street circa 5.30 am, Monday morning.
During the telecast, the man told of being distraught and threatening to take his own life.
In the livestream, Bowdy spoke about having his first child at age 18 and getting married at 25. He had two children from previous relationships and four with his wife. The man also lamented about the difficulties of pursuing a successful acting career.
Despite police being able to track down Frederick Jay Bowdy to a car parked at the intersection of Cumpston Street and Fulcher Avenue near the North Hollywood Arts District the man was already dead.
'The gentleman may have shot himself as officers were approaching the vehicle,' Craig Harvey, a spokesman with the Los Angeles County Coroner, told via the nydailynews. 'It's being investigated as a possible suicide.'
Bowdy was pronounced dead at the scene at 6:33 a.m., Harvey said.
One Facebook user who saw the livestream said in a comment that it made him cry.
An Instagram user said she saw it as well and urged others to 'always be a shoulder' for people in need.
Facebook has removed the video from Bowdy's profile.
Saw my homie @jaybowdy take his own life on FB Live ystdy. Suicidal depression is a REAL thing. #JayBowdy #PrepperFilm #SuicideAwareness pic.twitter.com/WWCIGYvxWR

— Mike Danielson (@SouthWestPayDay) January 24, 2017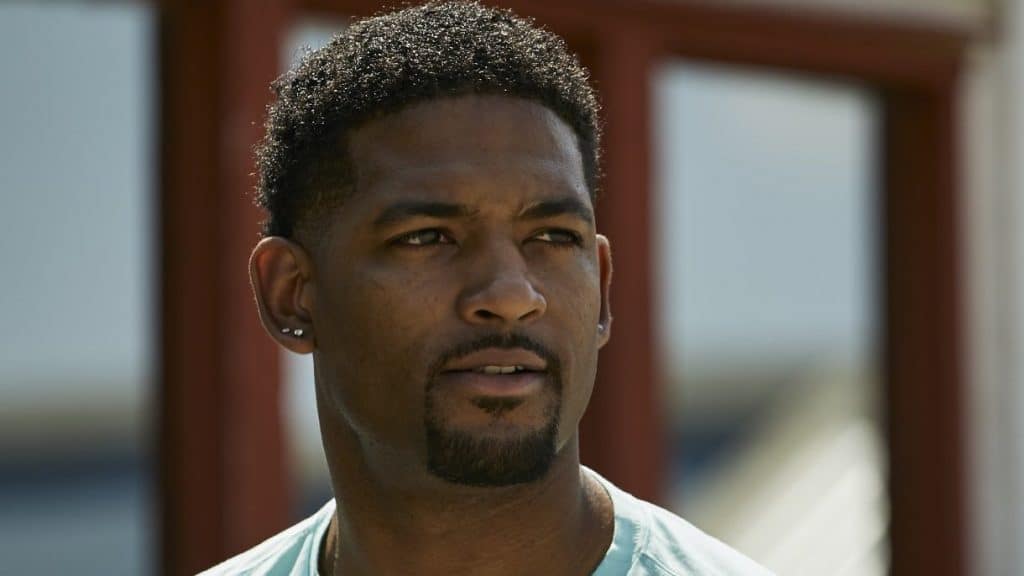 In what appears to be a disturbing trend, Frederick Bowdy's suicide death comes after two teen girls also live-streamed their suicide, including 14-year-old Miami teen, Naika Venant who broadcast herself hanging herself from her foster parent's home in the early hours of Sunday morning.
Three weeks earlier, another girl, 12-year-old Katelyn Nicole Davis, also livestreamed her suicide from the backyard of her home in Cedartown, Georgia.
Why? Nakia Venant live streams her own suicide on Facebook
Watch: Katelyn Nicole Davis, 12 year old girl Facebook live-streams her own suicide
In prior videos posted on his profile, Bowdy discussed his acting career and being a father of six kids. He also talked about overcoming the knee injuries that preempted his aspirations of a becoming a professional basketball player.
In a video posted on his official Facebook page, Bowdy discussed the challenges he faced growing up and how he got into acting after injuries sidelined him from a promising basketball career.
'I love doing something I feel like I can be successful at,' Bowdy said.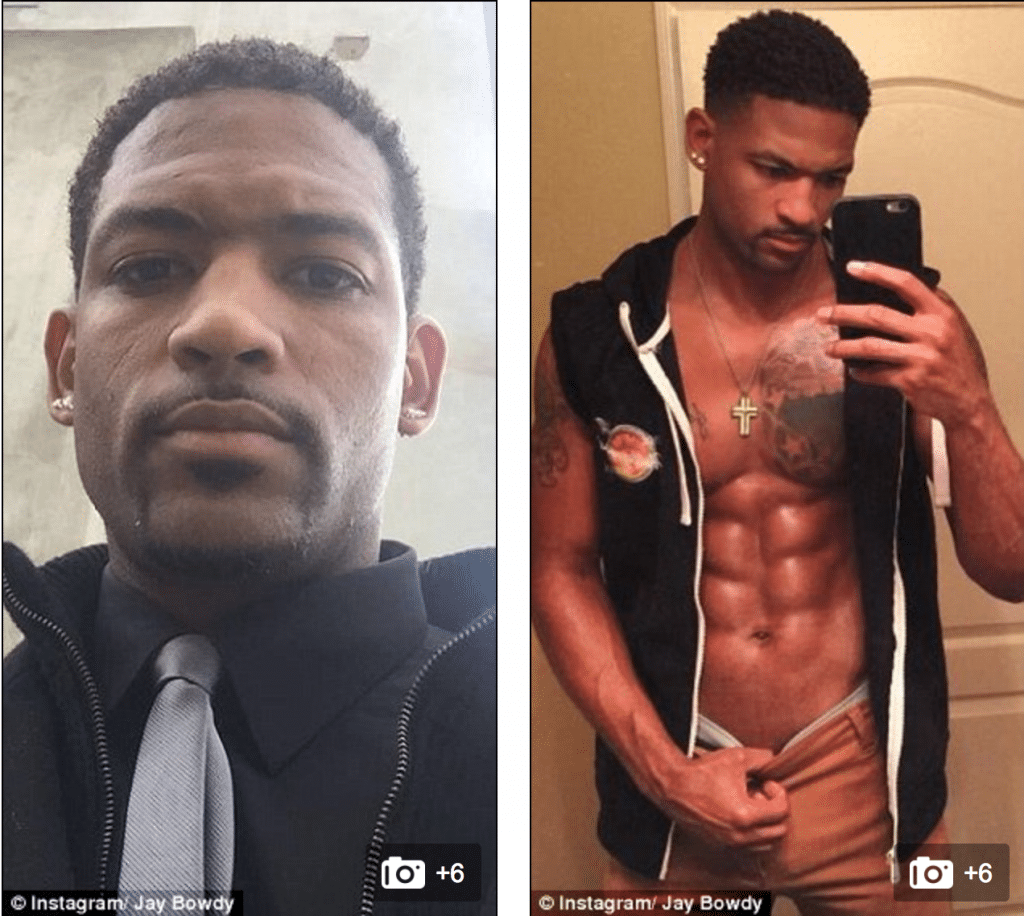 Of note, a law enforcement source said Bowdy had a recent prior arrest for a 'domestic disturbance' in Santa Clarita, Calif.
According to the latimes, Bowdy was arrested last Thursday on suspicion of sexual assault. He was released Friday on $100,000 bail. He was not formally charged.
Originally from Texas, Bowdy scored a handful of film and TV roles. He was the lead actor in 2016's 'Prepper,' an independent movie about a suburban high school teacher dealing with societal collapse.
At the time of his death, Bowdy was filming a sports drama titled Going Vertical, which stars John Savage and Russian A-lister Vladimir Mashkov.
He played basketball in college and earned a master's degree in education from the University of Texas in Arlington, according to his acting profile on IMDB.com.
He also worked at The Hollywood Men, an exotic dance revue in Los Angeles, performing under the name 'Houston,' as a male stripper.
'The Hollywood Men family lost a true friend yesterday morning. Our beloved Houston lost a battle to his demons and is now with us no more,' the group said in a statement.
In the aftermath of Jay Bowdy's suicide death, friend Ruth Lyn penned an open letter to the dead star.
It reads, 'I'm not one to express much, but I feel the need to because my heart is so heavy. My open letter to you. Though I haven't known you long, we built a relationship that was strong,'
'I'm sitting here looking through our last text messages and trying to figure out where I went wrong, what I missed, what I could have done differently to have been there for you in your time of need,'
'I feel like I have failed you as a friend and for that, I am truly sorry.'
The video of Bowdy's suicide was being shared online until it was reported and was taken down by Facebook.
Bowdy is survived by his 2 children from a previous relationship, and 4 children with his wife.