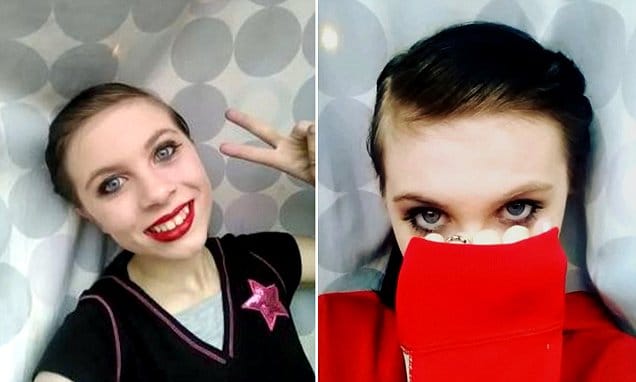 Katelyn Nicole Davis suicide Facebook live: Controversy ensues after the proliferation of Georgia teen's live suicide as authorities launch investigation.
Kathleen Nicole Davis a 12 year old Cedartown, Georgia teen has killed herself live on Facebook.
The video has since gone viral with police saying that there is nothing they can do to stop it.
The girl's suicide was aired on Facebook live on December 30 in which the teen told of having being sexually abused by a family member.
As she faces the unseen audience, Davis turns and hangs herself in the front yard of her Cedartown home.
Now the video is being shared online, with Polk County authorities saying they are powerless to stop it proliferating according to Fox 5.
Despite police rushing to Davis' home in a bid to save her, she was pronounced dead after being taken to Polk Medical Center's Emergency Room.
The video below shows moments leading up to the girl killing herself as she wails in the knowledge of impending death and moments immediately after taking her own life.
Why? Nakia Venant live streams her own suicide on Facebook
Why? Jay Bowdy LA actor livestreams suicide on Facebook live
Notes a blog post physically describing Katelyn Nicole Davis' actual suicide:
Turns out, Katelyn used the Live.me application to live-stream her suicide, and the 42-minute video details her hanging herself from a tree. I am including the video below, but be warned, it's a child committing suicide.
For those of you who don't want to watch it, the first half of the video is Katelyn positioning the camera, measuring the rope she attaches to a tree and makes adjustments. During this section, the sun is shining and the ambient neighborhood noises of passing cars, birds and barking dogs can be heard in the background.
She then climbs on top of a bucket and fastens the noose around her neck. At 21:24, after taking several deep breaths and crying, Katelyn says an anguished "Goodbye" before stepping off the bucket. Now hanging by her neck, Katelyn's arms and legs begin to jerk and kick for a short time.
For the remaining 20 minutes of the video, Katelyn's body sways at the end of the rope as the sun goes down, as dogs bark in the background. After 10 minutes or so, you can hear Katelyn's family calling for her and coming close to finding her on camera. The video ends as the sun disappears and Katelyn's cell phone repeatedly rings.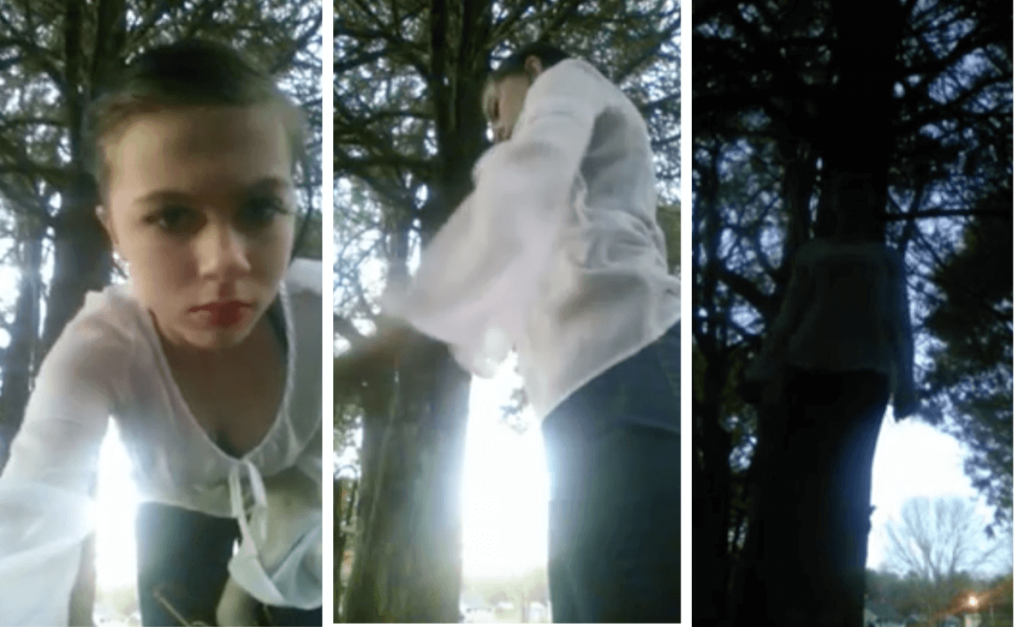 While the video may have been taken off Facebook, and many other blogs which initially ran it (including the above link) it continues to exist with the Polk County Police Department being inundated with individuals alerting them to websites sharing the video.
Told Polk County Police Chief Kenny Dodd: 'We want it down as much as anyone for the family and it may be harmful to other kids,'
'We contacted some of the sites. They asked if they had to take it down, and by law they don't. 
'But it's just the common decent thing to do in my opinion.'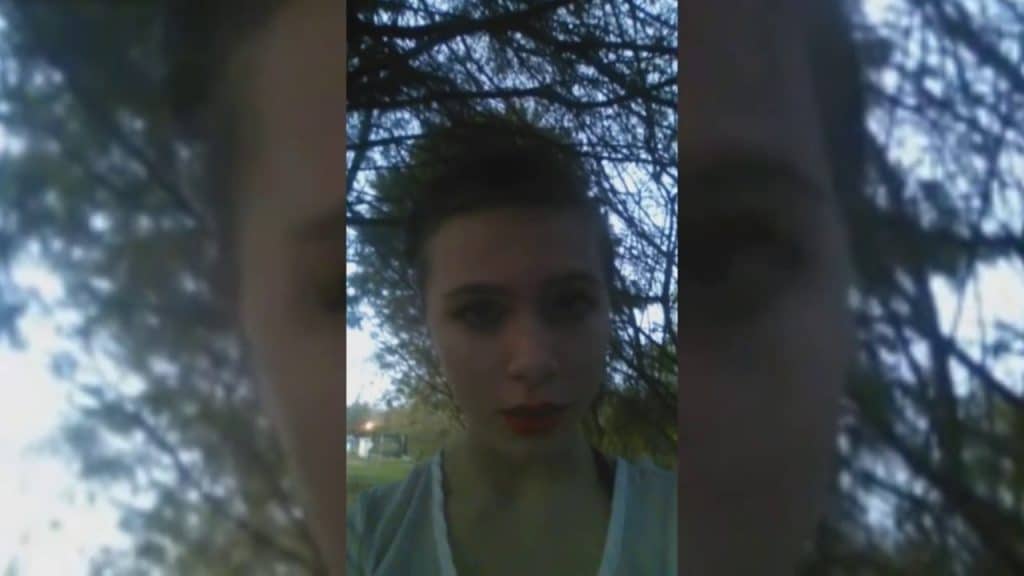 According to Coosa Valley News, Davis posted on her blog on December 27 that she had been sexually abused by a relative.
A January 1 screen capture of a blog purporting to be Davis's, but written under the pseudonym 'Dolly' – a name she used in other social media – lists abuse from a male relative including being hit with a studded belt. She adds he 'tried to rape me.'
It goes on to allege that the man told her to hang herself after she asked him to 'stop being so perverted in front of my younger siblings.'
In a second post the same day, the writer says she is suffering from depression and discusses different methods of committing suicide.
She ends by asking her readers to advise her on how to deal with depression. 
Líbí se mi video @YouTube https://t.co/sJYJfXGa5z Katelyn Nicole Davis (Dolly) "THE LAST WORDS" (WARNING: GRAPHIC CONTENT) CREEPY

— Viliam Ondrejka (@ViliamOndrejka) January 11, 2017