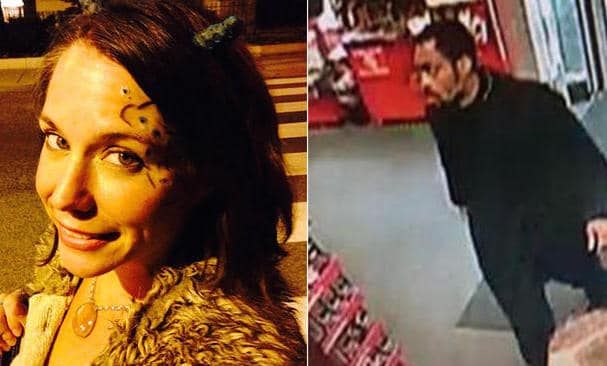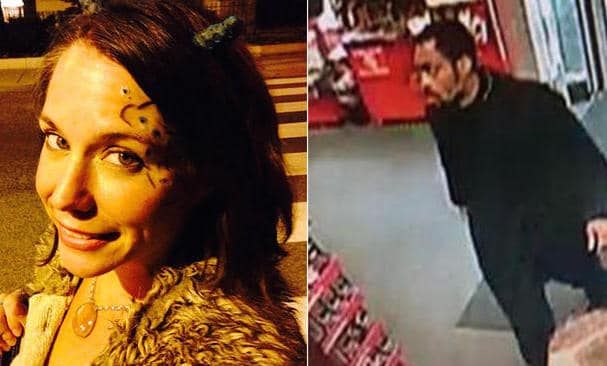 How did Tricia McCauley a Washington DC actress and yoga instructor come to end up dead in her own car with an unknown man driving her vehicle? 
Tricia McCauley a 46 year old actress and yoga instructor who disappeared on Christmas day has been found dead in Washington. D.C.
Tricia Lynn McCauley was last seen alive in the 2000 block of North Capitol Street NW on Sunday afternoon, before her body was found inside her white Toyota Scion on the 2200 block of M Street on Monday night, WJLA News reported.
The morbid discovery came after police pulled over the vehicle for 'unspecified' reasons, with cops arresting the driver, who matched a description of a wanted person of interest.
The motorist, since identified as Adrian Duane Johnson, 29, (also known as Duane Adrian Johnson) was taken in for questioning, with police Tuesday morning saying he was now a suspect. He was only described as an athletic, 5-foot-9 black man.
By the end of the day the man was charged with first degree murder with police saying that the missing woman had died as a result of asphyxia due to ligature strangulation with blunt force trauma.
#DC yoga instructor & herbalist Tricia McCauley reported missing. Her car also unaccounted for @nbcwashington pic.twitter.com/IFDe1mNDNM

— Jackie Bensen (@jackiebensen) December 27, 2016
A report via the Washington Post told of McCauley's family reported her missing on Monday after the actress missed a flight from Ronald Reagan Airport to see relatives in another state.
That incident followed McCauley missing a dinner with friends the day before after sending a 4:30 p.m. text message to a friend saying that she was on her way. Except, Tricia McCauley never made it.
Posted the friend on Facebook, 'But she never arrived or responded to calls or texts.'
McCauley had a website devoted to her acting career, which included TV, film and theater credits. She was also a yoga instructor.
Tricia's brother, Brian McCauley, wrote a Facebook message on Tuesday morning, saying, 'Tricia is gone, they have found her body. Thank you all for your work, support and love. To all of her DC family, I know she truly thought of you that way, thank you for being there for her all these years. Hang on to each other.'
The brother also said, 'They have photos to put out bulletins online. Friends have traced her route to the [Christmas dinner]. Police have gained access to her credit/debit card and found activity today, but no other details.'
LIVE on #Periscope: 12.27.16 MPD provides Updates on Missing Person Tricia McCauley https://t.co/NcA1jOuIF1

— DC Police Department (@DCPoliceDept) December 27, 2016
Sources say local yoga teacher and actress Tricia McCauley's body was found in white scion right here in front of CVS on M Street. @wusa9 pic.twitter.com/sBBMM6nfUT

— Hilary Lane (@HilaryLWUSA9) December 27, 2016
Detectives believe the suspect robbed a CVS and assaulted employees on Monday morning.
Perhaps non coincidentally, McCauley's car and her body were found later that evening, in front of another CVS on M Street.
A report via WUSA 9 tells of Johnson earlier this month being arrested at a CVS store in Columbia Heights and charged with stealing four electric toothbrushes.
At the time, the man was released from detainment on a theft charge by DC court judge Elizabeth Wingo, on the condition he be placed in a GPS monitoring device on December 20.
Conditional on the man's release, Johnson should have been wearing the court-ordered GPS device at the time he allegedly committed the crime. It is now thought that Adrian Johnson broke the device, leading him to hijacking his victim, killing her as he used her vehicle to go on a robbing spree.
Yet perhaps most disturbing is a report via The Washington Post citing a law enforcement official who said that Johnson did not show up as required on December 21 to have the GPS device secured on his ankle.
That said, for reasons not necessarily understood a warrant was not issued for his arrest for not doing so.
Johnson's previous rap sheet included multiple robbery and theft arrests in DC and Maryland, with the man previously ordered into a high intensity supervision program, court documents show.
There are also court files that contain notations of possible mental illness, though he has been ruled competent in the past.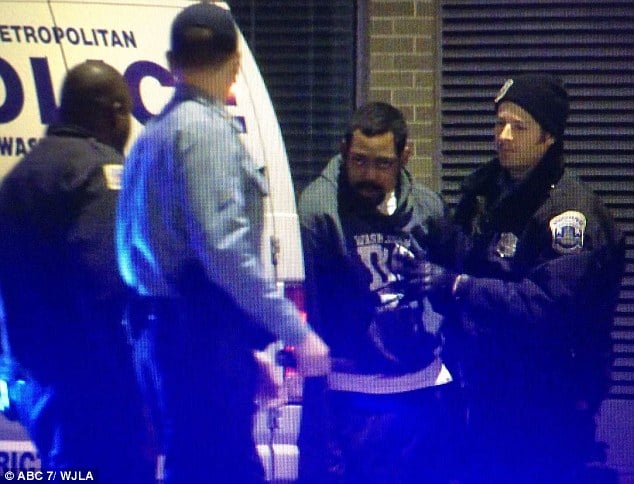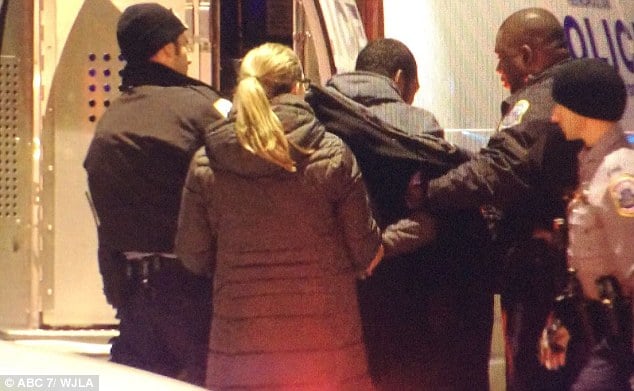 McCauley along with being a yoga instructor was a nutritionist and health coach, who was also an active member of DC's theater scene.
The actress had starred in 'Never Dream: The Beginning', a short horror movie in 2012, and in 'Paper Girl', a short drama, in 2000.
McCauley had also acted as a stand-in for actress Jenna Dewan in 'Step Up', a 2006 dance movie starring Channing Tatum.
According to her website, Tricia McCauley also appeared in plays, commercials along with doing voiceover work.
The actress was a member of the Washington Stage Guild, a DC-based theater company.
On Tuesday evening, about 100 people held a vigil inside the yoga studio where McCauley taught as friends and family try to make sense of how Tricia McCauley came to be caught in a system that led to her capitulation…