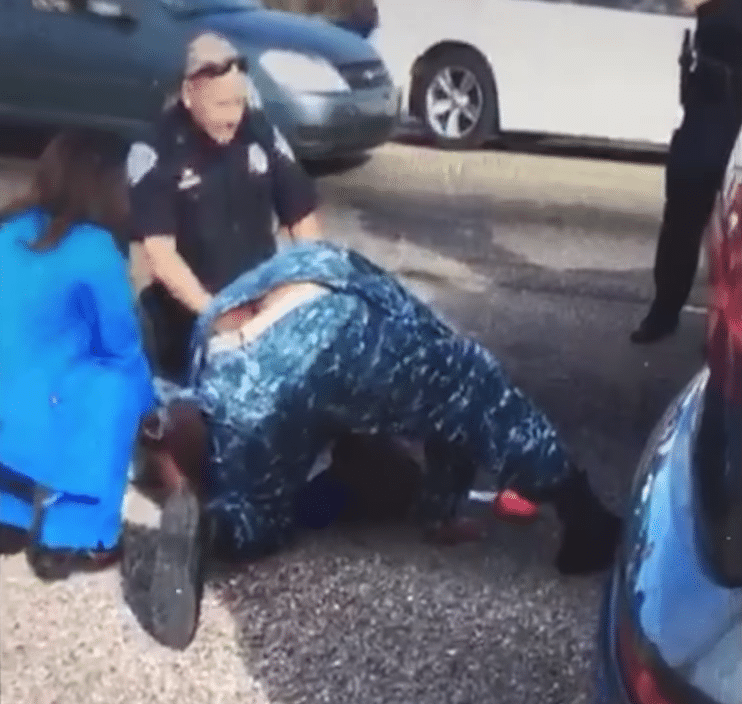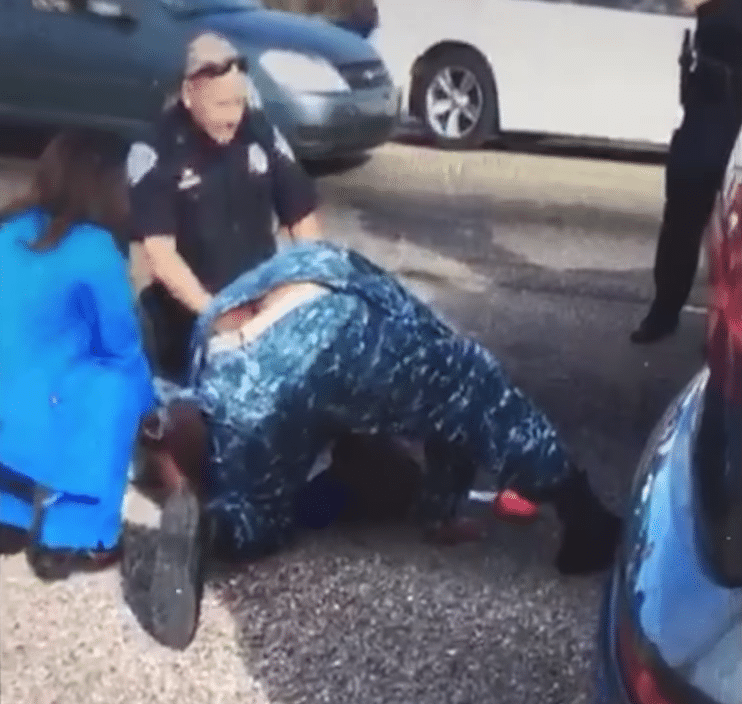 How Ronald Gasser a New Orleans white man came to kill ex NFL star Joe McKnight in an incident of road rage. Multiple gunshots observed. 
Ex NFL star Joe McKnight, 28, on Thursday afternoon was killed at the hands of 54 year old man, Ronald Gasser in a road rage incident in New Orleans.
The former New York Jets and Kansas City Chiefs player's death came after McKnight became embroiled in a road side argument in Tarrytown.
According to a report via Nola.com witnesses told of seeing a man, since identified as Ronald Gasser yelling at the football legend at an intersection.
Witnesses told of Joe McKnight trying to apologize. 
Despite attempts to de-escalate tensions, Gasser, identified as a 'white man'  is alleged to have yelled, before firing his gun multiple times.
At one point, Ronald Gasser stood over his victim, where the man said: 'I told you don't you f*** with me.'
Despite desperate attempts at CPR from attending emergency crew, McKnight would be pronounced dead at the scene.
Stand your ground: Did Joe McKnight threaten Ronald Gasser?
No charges: Ronald Gasser Joe McKnight killer released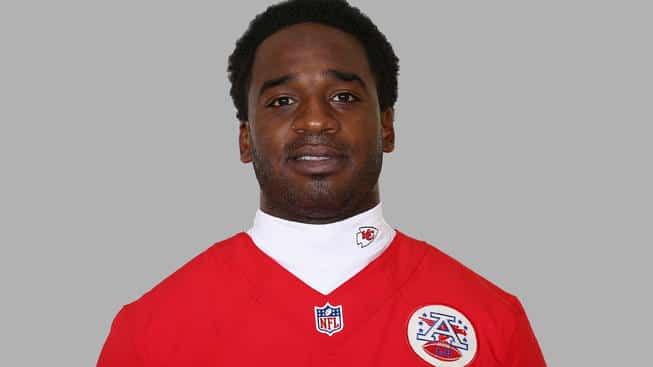 Authorities would say McKnight died after sustaining a series of gunshots to his torso.
The New Orleans Advocate quoted a witness saying that she heard four shots in total.
Another witness told via Fox New Orleans reports that McKnight was 'pulled from' his Audi by the suspect prior to the shooting.
In the aftermath of the shooting which happened just before 3pm at the intersection of Behrman Highway and Holmes Boulevard, Gasser was taken into custody.
According to authorities, Ronald Gasser never left the scene of the shooting.   
Yet to be necessarily understood is how Gasser came to be carrying a gun at the time of the shooting.
McKnight played football for John Curtis High School and the University of Southern California.
The running back was drafted by the New York Jets in 2010 and the Kansas City Chiefs in 2014. 
McKnight's death comes just months after retired New Orleans Saints star Will Smith was also shot dead in New Orleans.
The 34-year-old was fatally shot in the back and side after exchanging words with Cardell 'Bear' Hayes, after rear-ending the footballer.  
Smith's murder led to Hayes being arrested and charged with second-degree murder.
Former NFL player Joe McKnight killed in Terrytown shooting https://t.co/PHT8SZv4hu pic.twitter.com/2Th5dzc8HK

— NOLA.com (@NOLAnews) December 1, 2016
Sheriff Newel Normand confirms Joe McKnight was shot & killed at the corner of Berhman highway and Holmes BlVd pic.twitter.com/XacYazEg26

— Sean Fazende (@SeanFazende) December 1, 2016
Thursday afternoon's shooting death comes after New Orleans Mayor Mitch Landrieu earlier this week said gun violence in the city was 'out of control' after a mass shooting left nine injured and one dead along Bourbon Street, Sunday morning. 
In total, ten people aged between 20 and 37 – eight men and two women – were shot after gunfire broke out. Sunday's outburst led to one male dying and the arrest of two men.
Told Mayor Landrieu via WDSU at the time: 'The violence continues to spin out of control with people brandishing weapons whenever they think they can,'
'It's really unfortunate.'
Pursuant to Ronald Gasser's arrest, New Orleans attorney CJ Mordock tweeted the suspect had no criminal record in Louisiana.
According to his LinkedIn page, Ronald Gasser was educated at the Naval Air Technical Training Center. The page also says that Gasser has been the owner of LAN-TEL, a telecommunications consultancy business, since January 1996. Gasser is also listed as the owner of Go Live Installs, a plumbing company.
Gasser is now awaiting pending arraignment where he is likely to face second degree murder charges in yet another senseless bombastic killing in the New Orleans region.
@oneshadowlove @CaptainCreole yup that's him Ronald Gasser pic.twitter.com/2wGBzJEJN2

— Nick M. (@Nickthe1) December 1, 2016
Interview from witness. @wdsu pic.twitter.com/RMjXPHAugO

— Aubry Killion (@AubryKWDSU) December 2, 2016
So you are telling me that a White man can kill a Black man and his face not be plastered all over the internet yet!? GTFOH #RonaldGasser

— Misee Harris (@sexiyest) December 2, 2016
I knew #RonaldGasser was white when, after murdering #JoeMcknight , joe got more blame for "being in da hood" than gasser got 4 killing him

— Kyng Kong (@KyngStyle) December 2, 2016
Sheriff says Joe McKnight did not have a gun in his possession when he was shot and killed in Terrytown. Shooter Ronald Gasser is in custody

— Ryan Naquin (@NaqsNews) December 2, 2016