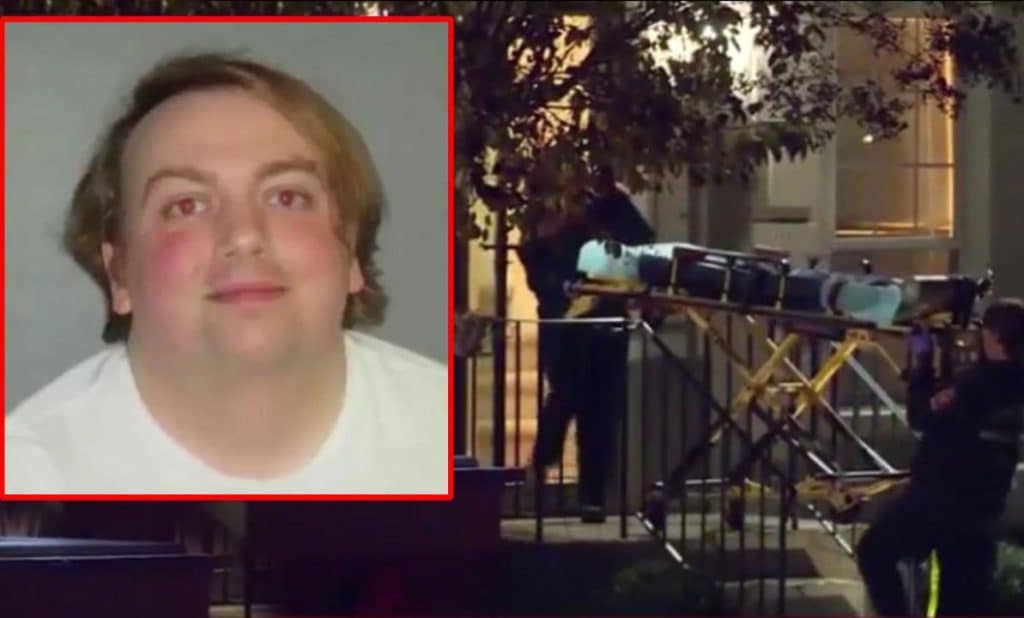 How Joel Michael Guy Jr a Baton Rouge man wrought revenge on his parents after discovering that they planned to cut him off financially. 
Joel Michael Guy Jr a 28 year old Baton Rouge man has been charged with first degree murder after allegedly murdering, dismembering his parents along with boiling their remaining body parts in acid at their West Knox County, Tennessee home.
The son's arrest comes after hatching his 61 year old father, Joel Michael Guy Sr along with his 55 year old mother Lisa Guy a day after Thanksgiving after discovering that his parents were set to financially cut him off.
Pursuant to the son's arrest, the Knox County Sheriff's Office told of the son fleeing to Baton Rouge where he was apprehended come Tuesday.
During a press conference, sheriff's Maj. Michael MacLean told of the son traveling from Baton Rouge to spend the Thanksgiving holidays with his parents.
The sheriff's office also told of the son until last year had attended Louisiana State University, where he had been working on his degree for the last nine years, before taking leave of absence.
It was also revealed that Joel Michael Guy Jr was at the time of the murder not employed and in need of money and had traveled to discuss the issue with his parents.
Yet to be necessarily understood is what led to the son withdrawing from his studies.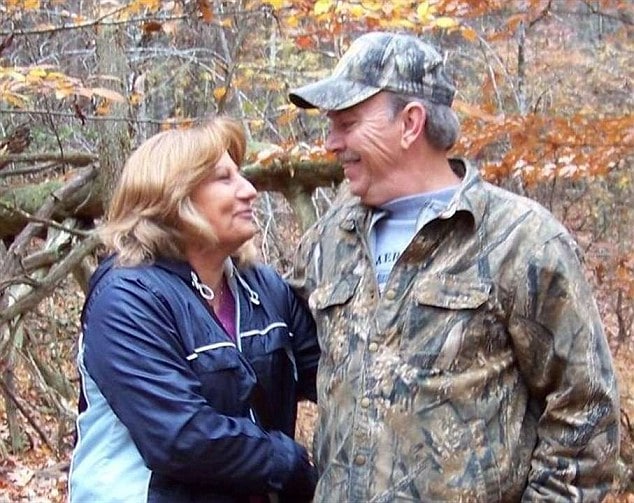 While police have yet to definitively say what motivated the son to butcher his parents, investigators believe the man's parents were set to cut him off financially and had planned to talk the 'issue' over during Thanksgiving reports The Advocate. 
Guy was reportedly studying to be a plastic surgeon and had been in college for nine years while his parents supported him for nearly a decade.
The decision to cut the son off came as the couple, who both worked as engineers, were ready to retire and resolved to stop provided their son with money, Guy Sr's relatives told via the Kingsport Time-News. 
It was also revealed that Guy Sr had recently been laid off from an engineering job in Knoxville.
Authorities are now looking into whether there was a life insurance policy he could collect, but they do not believe that was the case at this time, WBIR-TV reported.  
Police were called to the parent's house on Monday after one of Lisa Guy's coworkers went to check in on her colleague after not hearing from her all weekend. Once they arrived, cops discovered the grisly scene.
Upon entering the home, authorities discovered both of Joel Michael Guy Jr's victims had been stabbed, with their dismembered body parts found in multiple rooms at the family home.
Portions of the remains were discovered in an acid-based solution, in an apparent attempt to destroy evidence, requiring a hazmat team to remove them.
'Both suffered multiple, vicious stab wounds as well as dismemberment,' sheriff's MacLean told WBIR-TV.
He called the crime scene 'gruesome.'
'It would be described as horrific — a very gruesome crime scene,' said MacLean, adding that there was no indication why the remains were scattered.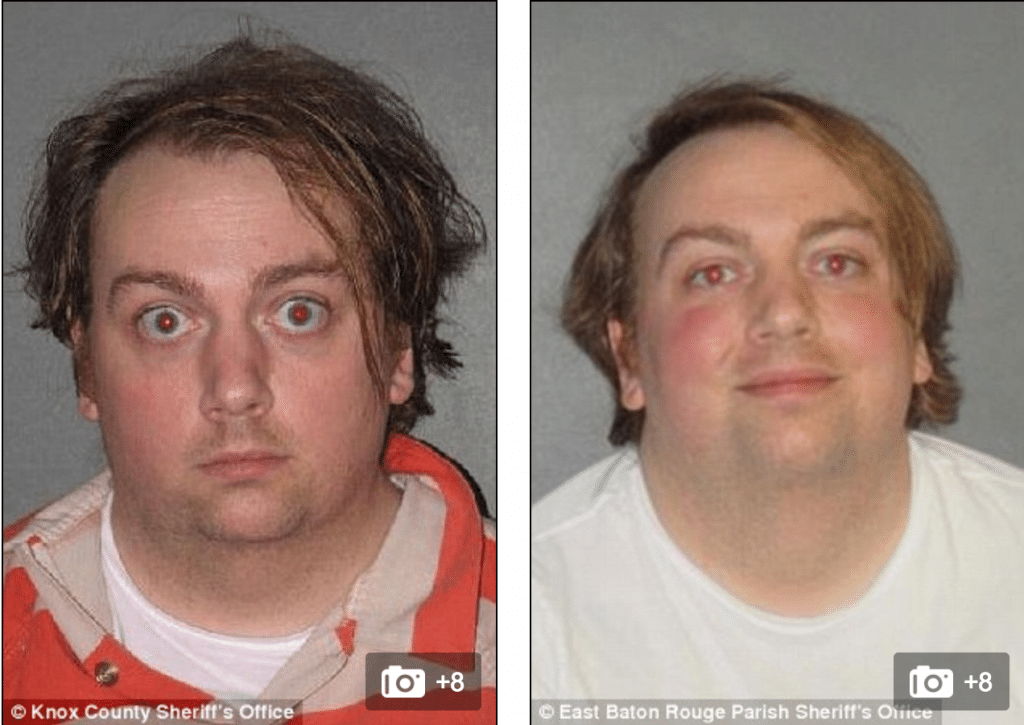 Investigators said Guy arrived at his parents' home on Wednesday, spent Thanksgiving with his parents and three sisters, who live in Tennessee, and returned to Baton Rouge on Sunday.  
Following the slaying, the sheriff's office spoke with his sisters but they told investigators their brother did not give them any indication that anything was wrong.
Authorities said the son's parents were last seen alive on Friday when they left their home, which they had just sold, to take a watercraft to their new house in Surgoinsville.
Signs indicate the couple struggled, with authorities saying the son stayed in the house after the bodies were dismembered.
Told a family member upon learning of the heinous murders: 'It's one thing to stab someone, but to do everything that he did, to dismember his parents' bodies?'
Told a neighbor of the son's: 'Just horrifying thinking that the quiet neighborhood where everyone waves at each other and willing to help each other, this could happen our street,' 
'It's just hard to believe that could happen.' 
Karie Holton, one of Guy's neighbors and an LSU student, said she was 'really shaken up' after learning about the slayings.
She told WALB that she never really spoke to Guy but described him as being 'very quiet' and keeping to himself.
Guy, who does not have a prior criminal history, has declined to talk with authorities and online jail records did not list an attorney for him. 
The son is expected to appear in court sometime on Thursday.