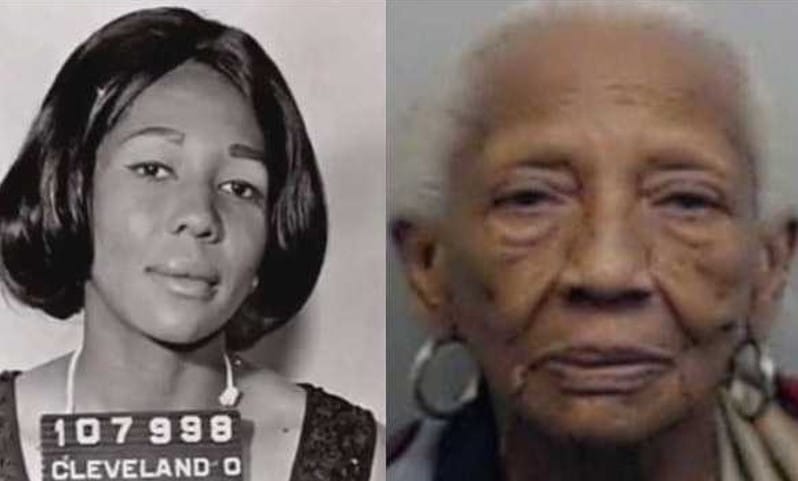 How Doris Payne a six decade jewel thief has come to find herself arrested once again after trying to make off with a $2000 necklace.
Doris Payne an 86 year old notorious jewel thief has been arrested. Again.
The octogenarian's arrest comes after Dunwood, Georgia police said the woman tried to make off with a $2000 necklace from a Von Maur department store.
The plot was discovered after security noticed Payne putting the necklace in her back pocket and attempting to leave the store just outside Atlanta notes ajc.
Doris Payne's arrest follows the known felon being the subject of a 2013 documentary, 'The Life and Crimes of Doris Payne,' following a six decade career as a jewel thief.
Explains the woman in the documentary: 'I don't have any regrets about stealing jewelry,'
'I regret getting caught.'
Perhaps non coincidentally, the pensioner's arrest comes a year after she was arrested at another Atlanta mall and charged with stealing $690 Christian Dior earrings from a Saks Fifth Avenue store notes nbcnews.
The latest arrest comes after Payne had an outstanding warrant for her arrest in connection with a July 2015 theft of a diamond engagement ring from a store in Charlotte.
When asked about her exploits in an interview with The Associated Press earlier this year, she said simply: 'I was a thief.'
During the tell all, the woman told how she likes to speak calmly and deliberately, 'inspiring the kind of trust' that would ease any jewelry store employee eager to make a high-dollar sale.
Payne was raised in West Virginia and moved with her family to Ohio when she was a teenager. After high school, she worked in a nursing home on and off for about four years. That's the only 'real job' she ever had.
Over the course of her six decade career as a jewel thief it's estimated that Doris Payne has made off with at least $2 million in wares. Authorities add they believe the woman has used at least 22 aliases over the years.
Online jail records did not show any bond information, and it wasn't immediately clear whether Payne had an attorney who could comment.