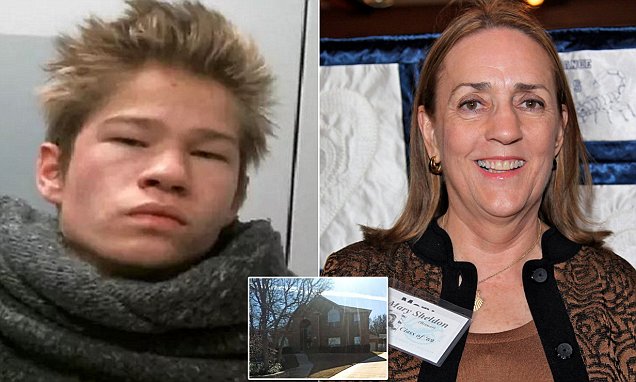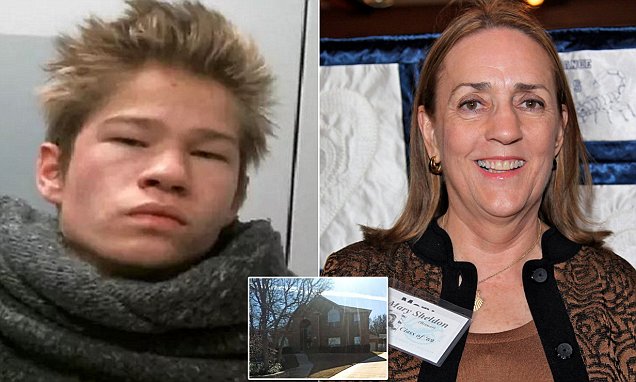 What led to Carl Edward Brewer a 17 year old adoptive Russian teen murdering his Crowley, Texas parents? Cops called 16 times to the family home since 2010.
17 year old Russian adopted teen, Carl Edward Brewer has been arrested after killing his adoptive parents and staging a 12 hour standoff with SWAT teams.
The teen's arrest comes after the adopted son allegedly murdered his American Airlines pilot father, Troy Gene Brewer, 60 and his wife, Mary Brewer, 64, at their Crowley, Texas home.
A report via WFAA told of police finding the father's body in the master bedroom while Mary Brewer's body was found stuffed in a trash receptacle.
While authorities have yet to specify what may have motivated the adopted son, a pastor said that Brewer and his two older biological brothers – who were all adopted by Mr and Mrs Brewer at a young age – had a history of 'outbursts'.
'They did have outbursts from time to time from what the boys experienced before adoption in Russia,' said CB Glidden, who had been forced to expel Brewer and one of his brothers from the Nazarene Christian Academy for bad behavior.
Added the pastor: 'That seemed to really impact the choices they made here. This just wasn't the right place for them.'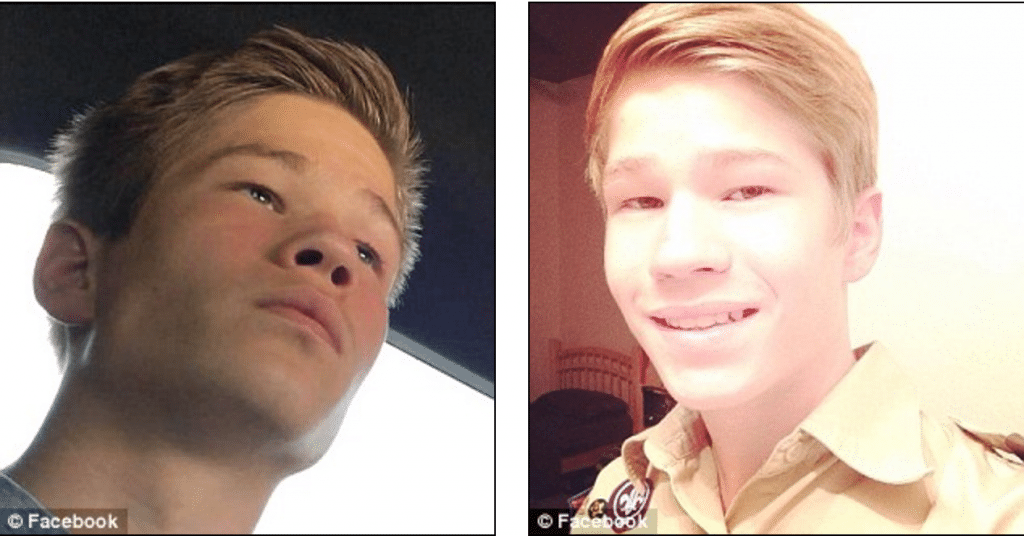 Police say that one of Brewer's friends had contacted them daytime Tuesday to say that he had admitted to killing his parents while they were smoking weed together. 
Officers arrived at the home Tuesday daytime to check and didn't see anything amiss while noting they couldn't make contact with the Brewers.
Yet it wasn't until the case was passed on to the night shift when following up officers smelled the 'odor of death' coming from the house, Lt Robert Gray said via cbsdallas.
Soon after, SWAT teams were called in after Brewer barricaded into an upstairs room and was unwilling to talk.
A search warrant said that the couple were believed to have been killed sometime between 6:30pm Monday and 4:35pm Tuesday. 
If that's the case, Brewer spent hours in the house with the couple's bodies. 
It wasn't until after police fired off tear gas after talks broke down that the suspect was detained.
Brewer and his parents were the only ones living in the house. His two older brothers notes the dailymail living out of state.
Not necessarily clear was what the adopted son's lives were like prior to their adoption.
Offered Crowley Police spokesman Jay Hinton: 'It's very traumatic,'
'It's a situation where you don't ever want to deal with things like that. And we're very sympathetic to the family. We're very sympathetic to the friends the neighbors, everybody here.'
Tended Police Chief Luis Soler during a Thursday morning news conference: 'It was a family disturbance gone wrong,'
Adding: 'We don't know the exact motive,'
'It was a family disturbance.'
Neighbor Johnny Griffin said he'd 'seen the police over here several times.'
Reiterated the next door neighbor: 
'You kind of figure anything can happen over there.'
'[The police] were over there quite a bit.'
While cops declined to say how the Brewers were killed, a search warrant described police looking for two guns that has previously been reported stolen.
Since his arrest, Carl Edward Brewer has been charged with two counts of murder and is being held on $200,000 bond – one for each murder charge. 
Since 2010, the Fort Worth Star Telegram noted police coming to the family home no less than on 16 different occasions