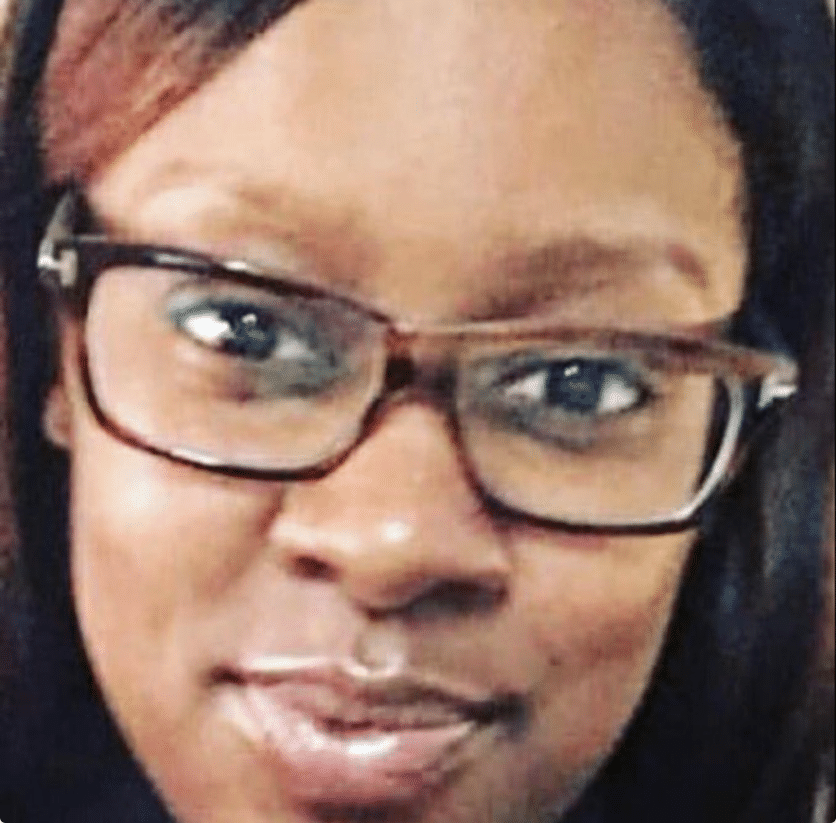 How did Alastasia Bryan an off duty corrections officer come to be targeted in an execution style hit job? Police view surveillance as they seek clues.
Alastasia Bryan a 25 year old off duty corrections officer was killed Sunday night after sitting in her car in Brooklyn.
The execution style shooting happened just on 9.15pm at the corner of Avenue L and E73rd st in the Flatlands section when a dark colored Honda rolled up and fired off a volley of 5 shots.
Police said a single bullet hit the officer in the head, killing her instantly before the driver sped away.
Bryan had been in the neighborhood visiting family and friends — and was on her way to Rikers Island for a shift — when the shooting unfolded, sources said according to the nypost.
Did Alastasia Bryan's boyfriend order contract killing?
The hit job told cops took place nearly 4 miles away from the woman's East New York home.
Alastasia Bryan's death appeared to be planned with investigators saying the killer was believed to have been waiting at the intersection before the off duty corrections officer arrived, the sources added.
While there had been initial questions whether Bryan was intentionally targeted or if the shooting was random, police said Monday morning that detectives had obtained surveillance video showing a man getting out of a vehicle and walking up to Bryan's car. The video reports nbcnewyork shows the man opening fire and then getting back into his vehicle before taking off, police said.
According to the nydailynews, Bryan worked at the Anna M. Kross Center on Rikers Island and had recently graduated from the city Correction Academy.
Off-duty @CorrectionNYC officer, 25yo Alastatia Bryan shot and killed while sitting in her car. Stay with @PIX11News for the latest. pic.twitter.com/ZbFuE7sVKW

— Dan Mannarino (@DanMannarino) December 5, 2016
UPDATE: Police ID off-duty corrections officer who was shot and killed Sunday night as 25-year-old Alastasia Bryan https://t.co/p3TISKT6Hz pic.twitter.com/ddpwXCzfX8

— NBC New York (@NBCNewYork) December 5, 2016
Told the victim's mother, Ingrid Bryan one of many onlookers who were weeping at the scene of the crime: 'My daughter doesn't do anything except comes and goes from work. Work was all she cared about,'
Adding: 'I'm so sad and upset right now. I'm grieving.'
In the aftermath of the shooting, Correction Officers' Benevolent Association President Elias Husamudeen released a statement saying: 'Tonight our correction family and the entire city of New York is shocked and grieving the horrific murder of one of the youngest members of New York City's Boldest, who was shot and killed by an unknown assailant while sitting in her car in Brooklyn,'
Adding: 'There are no words that can express the depth of this tragedy.'
Husamudeeen reiterated that the union 'will do everything we can to support the officer's family during this time, and we will not rest until the assailant or assailants are brought to justice.'
Last week, a pair of armed men critically wounded state Corrections Department Officer Henry Wright during a home invasion in Queens. Detectives are probing whether he was targeted by former prisoners.
Investigators are reviewing security footage as cops continue to canvass the area for clues.