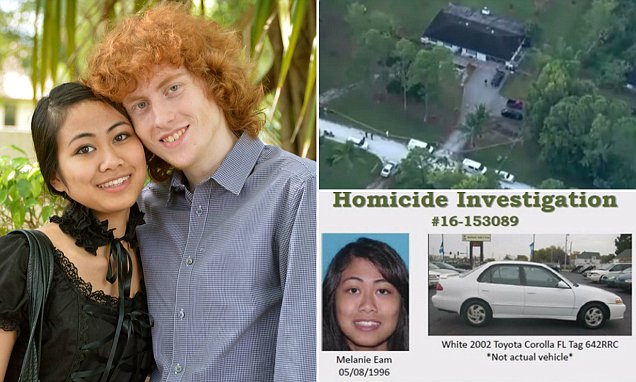 Melanie Eam a 20 year old Florida girlfriend is arrested after going on the run after killing her Loxahatchee boyfriend, James Barry amidst a bad break up.
Melanie Eam a 20 year old Florida woman has been arrested after allegedly stabbing her 21 year old ex boyfriend to death and going on the run.
The ex girlfriend's arrest comes after allegedly stabbing James Barry to death his home in Loxahatchee early Thursday morning.
Pursuant to James Barry, Eam went on the run, becoming what the Palm Beach County Sheriff's Office's office described as a 'person of interest.'
It wasn't until Saturday that authorities arrested the run away girlfriend after absconding to Silver Spring in Maryland – some 1,000 miles away from the scene of the crime.
The woman's arrest comes after family members saying the couple had recently gone through a bad break up. 
Melanie Eam was located in the Maryland. Detectives traveled to Maryland, interviewed with her and Eam was arrested, today. #BUSTED pic.twitter.com/oxsREqnhJ0

— PBSO (@PBCountySheriff) November 19, 2016
Family describes Loxahatchee stabbing victim, 21-yr James Barry, as loving, model son. Detectives want to speak w- ex- Melanie Eam. @CBS12pic.twitter.com/I5PpXrK2yz

— Chuck Weber (@ChuckWeber12) November 19, 2016
Barry's mother, Nicola Barry, told CBS12 her slain child was a loving, model son.
'A good kid, his life taken the way it was taken,' she said. 
'He was so kind, and always giving everybody another chance. He's so loved, and so missed right now.'
Added the victim's father James Barry: 'He would do anything for anyone, always put other people first, all the time.
'We live in an 'I' society. That was the opposite of James.'
Eam will remain in custody in Maryland until she is extradited back to Palm Beach County, according to the Sheriff's Office. 
Yet to be necessarily understood is what caused the couple to break up, reports of previous instances of domestic violence and why the jilted girlfriend sought revenge on her former lover.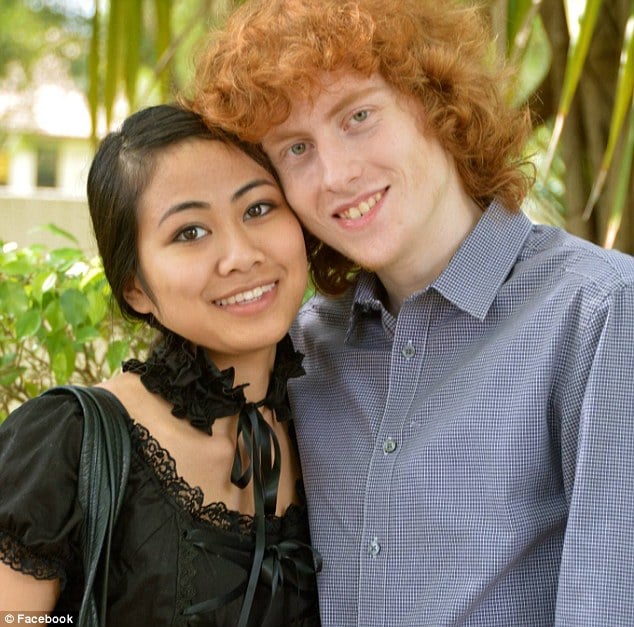 Just arrived in Loxahatchee, PBSO says family found man dead inside his house. Want to speak to Melanie Eam @WPTV @FOX29WFLX pic.twitter.com/RI6eUxf49Q

— Andrew Ruiz WPTV (@AndrewNRuiz) November 17, 2016