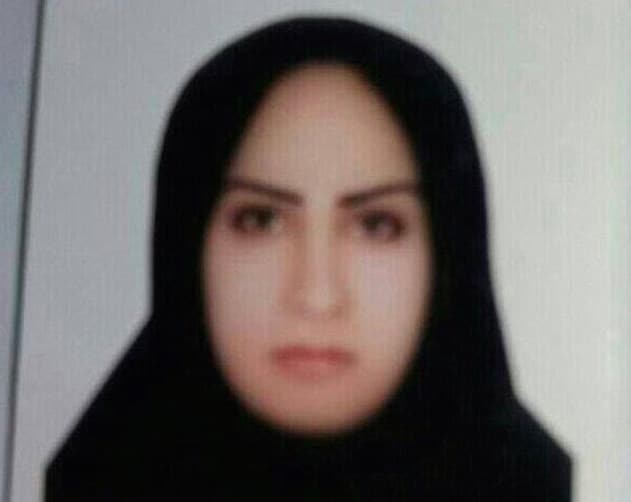 Zeinab Sokian an Iranian child bride is to be executed in 2 weeks despite previous decrees that persons under the age of 18 be waived capital punishments. 
Zeinab Sokian, an Iranian child bride faces execution for murdering her husband – a sentence delayed until she gave birth to a stillborn baby in prison, after being impregnated by another man.
The condemned girl was only 17 when she was given the death penalty in 2012, but under Iranian law, pregnant women may not be executed, the Independent of the UK reported.
Sokian, who married at age 15, became pregnant from a relationship with a fellow inmate and delivered the stillborn on Sept. 30. Authorities told her she faces execution by hanging in two weeks.
During her trial, Zokian testified that her husband had beaten and abused her regularly, according to Human Rights Watch.
The death sentence comes despite Iran being a signatory to the UN Convention on the Rights of the Child, which prohibits the use of the death penalty for anyone who was under 18 when they committed a capital offense.
Another 49 people who were children when they committed the offense are currently on death row.
Iran permits girls to marry at age 13 and boys at 15.
Told Save the Children CEO Kevin Watkins: 'Child marriage isn't just a form of discrimination, it's a form of violence,'
'Forcing girls to marry much older men robs them of their freedom and amounts to sexual slavery. Instead of being in school, married girls face domestic violence, abuse and rape.'
In 2013, Iran passed legal reforms that give judges the discretion to spare children the death penalty if they do not understand the nature of their crimes, according to reports.
Not necessarily understood is why the board refuses to give Zeinab Sokian a new trial while others wonder to what degree preconceptions of women as being disposable and secondary to men may have affected the board's position?