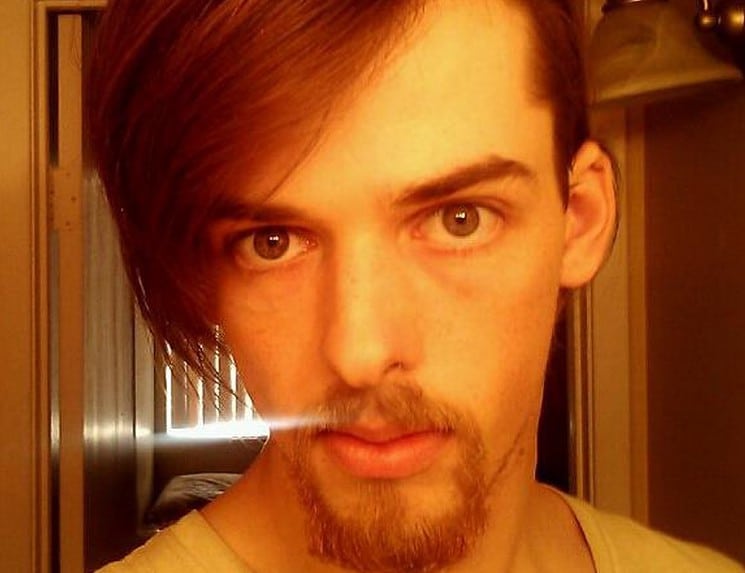 Where did Lea Porter's body end up going? A documentary tries to unearth the mystery of a Colorado woman's disappearance and murder at the hands of Christopher Waide.
Christopher Waide a 23 year Colorado man sentenced to 48 years jail in connection to the death of missing 19 year oldWestminster, Colorado woman, Lea Porter, after the teen suddenly vanished in June 2014 has appeared as the focus of a documentary focusing on Porter's disappearance and her yet to be discovered body.
Upon his arrest, the criminology student pleaded guilty to second degree murder in relation to Porter's death. A death that would've had remained a mystery as the aspiring criminologist  carefully covered all his tracks except for one fatal mistake …
Matters first came to the fore when in late May, 2014 after Lea Porter recently split from her then 38-year-old boyfriend, Jesse Mine, who had decided to opt out of their relationship to enter drug counseling.
Heartbroken and homeless, Lea Porter reached out to friends on social media, looking for a place to stay. Her high school classmate, Christopher Waide, a fellow student who went to high school with Lea opened his home to her. A few days later, come June 3, after no one had heard from Lea, the teen was reported missing.
At the time of Lea's disappearance, Christopher Waide was a 23-year-old criminal justice student. Prior to taking up his recent studies the man had been a former army soldier.
It was then that Lea's brother, Maxx Porter suspecting that Porter was somehow involved in his sister's disappearance decided to befriend Waide.
As part of the brother's plot to uncover the truth, he went along to Christopher Waide's home with a hidden tape recorder on hand after Waide agreed to Porter's request to a tarot card reading in a bid to find Lea.
As the brother secretly taped their conversation, Waide was repeatedly asked where Lea was, with Waide telling Maxx Porter that his sister had come to his apartment where they had sex before Lea allegedly demanding drugs.
It is then that Waide confessed to killing Porter, with the man saying Porter had tried to stab him for drug money and that Lea Porter was inadvertently killed after he squeezed her throat to loosen the knife out of her hand.
Maxx forced Waide to call 911 and confess, which he did.
Although authorities didn't believe Waide's self-defense story, they were hesitant to take the case to jury without a body so prosecutors offered him the plea deal of second-degree murder in exchange for giving prosecutors information about what happened to Lea Porter.
Ironically Christopher Waide might have probably gotten away with murder had he never agreed to the tarot card meeting (was he trying to cover his tracks?) after having meticulously cleaned his apartment of any evidence and  disposed of his victim's body in a dumpster outside his apartment, with only the dumpster having already been taken to a landfill.
Offered criminal justice professor Robert Wells via ABC 20/20 : 'His [Waide's] efforts to clean and purge the crime scene — those are things he could have learned right there in my class.'
Today, Waide is known at Colorado's Sterling Correctional Facility as Prisoner #170598.