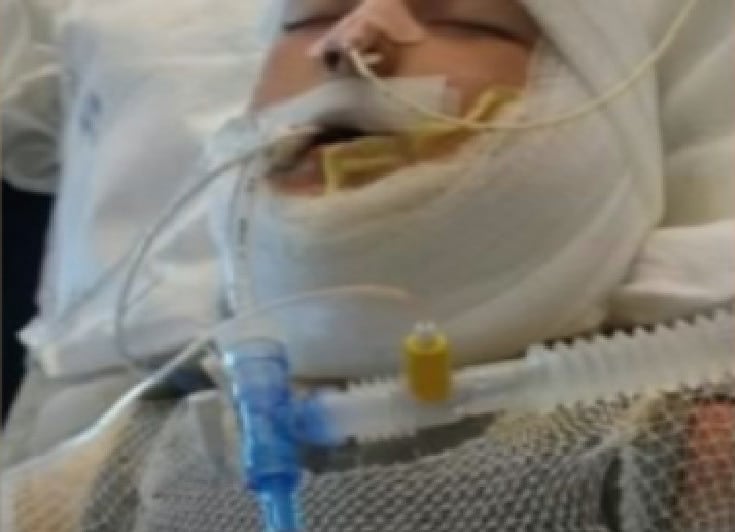 Kayden Culp a 10 year old special needs boy is deliberately set on fire say family as authorities tell of making a first arrest as the boy lies in a coma.
Kayden Culp a 10 year old special needs boy from Kerrville, Texas is fighting for his life in hospital after being set on fire while playing in a park where he now remains in a coma.
The boy who has suffered horrific burns to 20% of his body was playing in a field with two boys when a third allegedly poured gasoline over him and another set fire on him on Sunday.
A report via WOIA cited Kayden's mother, Trysten Hatchett saying her son was 'suffering from infections and is currently on medications to stabilize his heart.'
According to a fundraising page set up to help the family, Kayden Culp has burns that stretch from near his belly button to his ears.
Kayden's mother had also spoken to local police about pressing charges against the boys she claims set her son of fire deliberately in what family believe was a 'planned attack.'
A report via news4sanantonio Wednesday evening told of Kerrville Police Department issuing a statement saying that at least one person was arrested and charged with first-degree arson.
According to the release the individual is 'responsible for causing the victim's severe burns.' The individual's identity will not be released because he is a juvenile, however, the investigation is ongoing. Said individual remains in custody.
Not necessarily understood is what led to the two boys involved setting Kayden on fire and to what degree his special needs affliction played a part in the boy being set on?
According to the family, Kayden displays autistic behavior, but has not been officially diagnosed.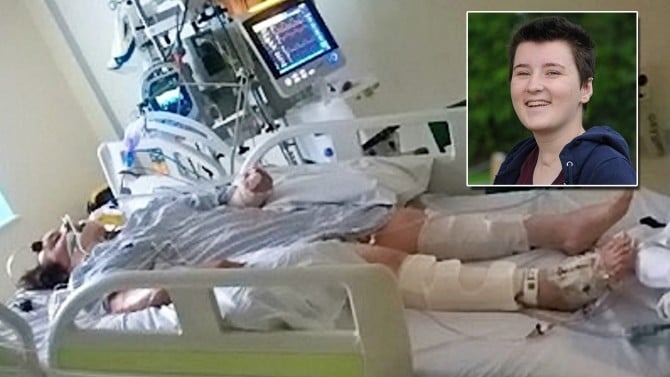 Told Kayden Culp's mother via Houston Chronicle: 'My son is a special guy. He was rowdy and he liked to have fun,'
'He considered these guys his friends, but they would make fun of him and pick on him and tease him. 
'He was usually the brunt of that kind of joke, but he kept playing with them.'
City spokeswoman Kaitlin Berry said she had heard 'rumors' that Kayden
was set alight deliberately, but could not confirm whether it was the case because fire marshals are still investigating. 
According to Kayden's aunt, Alike Richardson, her nephew often bore the brunt of other kids' harassment, possibly due to a speech disorder linked to his hearing impairment, along with other behavioral issues.
Told the aunt via mysantantonio: 'They make fun of him. He gets beat up in Carver Park every time he's goes up there. That's just the way it is. The kids are really mean.'
The fundraising page set up to help the family has raised just under $11,620 as of Wednesday night.
It says it is: 'asking for donations to help (the family) with expenses that will arise while they are in the hospital with Kayden.' 
At present Kayden remains on life support as family and friends remain on vigil.