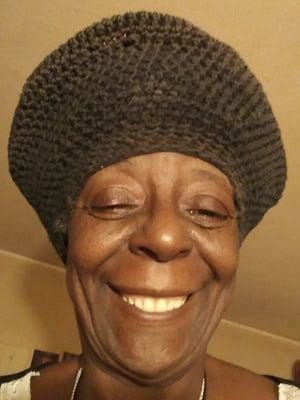 Deborah Danner Bronx black woman shot dead: Was NYPD gunfire justified? Debate erupts as NYC officials respond to demands to investigate the mentally ill woman's shooting death.
NYC officials have called an investigation into the shooting death of Bronx woman Deborah Danner after the 66 year old woman was shot dead at the hands of NYPD sergeant, Sgt. Hugh Barry.
Uproar into Danner's death comes as neighbors and witnesses say that police used undue force against the unhinged woman who'd caused a disturbance Tuesday evening at the building where she lived in Castle Hill, circa 6pm.
Upon entering the woman's apartment after neighbors called 911 after hearing screaming coming from Deborah Danner's apartment, cops told of the woman allegedly threatening them with scissors.
While police were able to get to Danner to drop the scissors, it is alleged that the unhinged woman then grabbed a wooden bat, charging towards Sgt. Hugh Barry who in turn fatally shot the woman.
The shooting has since led to the police sergeant being placed on modified duty as local officials now demand an investigation.
Of note, Sgt. Hugh Barry according to CBS New York has been on the force for over eight years and has never faced disciplinary action.
According to the nypost, Barry fired two shots, striking Danner in the torso. Despite being rushed to Jacobi Medical Center the woman was soon pronounced dead.
#NYPD shoot and kill deranged bat-wielding woman in #Bronx, NYPD probing why police officer used gun over Taser. https://t.co/bWNOObYjG3 pic.twitter.com/EYzA0rAuIF

— WTOC Walter Ambrose (@ambrose03) October 19, 2016
Causing disconcert is why Barry declined to use a taser gun, with officials conceding at the time the police officer was armed with the deterrent.
Offered NYPD Assistant Chief Larry Nikunen: 'The reason [the Taser] was not deployed will be part of the investigation and review.'
Controversy over the shooting began soon after news of the woman's death broke, with Mayor de Blasio tweeting 'we're determined to get to the bottom of what happened.'
We're determined to get to the bottom of what happened and won't rest until we do. https://t.co/jPT1U4fX1H

— Bill de Blasio (@BilldeBlasio) October 19, 2016
Responding to Deborah Danner's death, Bronx Borough President Ruben Diaz Jr. called the incident 'totally unacceptable.'
'Tonight's incident is all too reminiscent of the case of Eleanor Bumpurs and a much darker time for this city and this nation in terms of police-community relations,' Diaz said, referring to the 1984 fatal shooting of Bumpurs, 69, by cops in her Bronx apartment.
Also demanding an investigation into Danner's shooting death is Public Advocate Letitia James, who has since demanded a 'swift' investigation.
Danner's shooting death has also now led to protesters from Black Lives Matter movement saying that they now intend to demonstrate in the neighborhood this week.
'When you hear about these situations, it begs the question: How much training do these police officers have with dealing with those who are mentally ill?' said BLM representative Hawk Newsome.
Adding: 'These police officers need to start using their brains and stop using their guns. People are dying and more other than not it's black people. Black blood is running through the streets and we are receiving no justice.'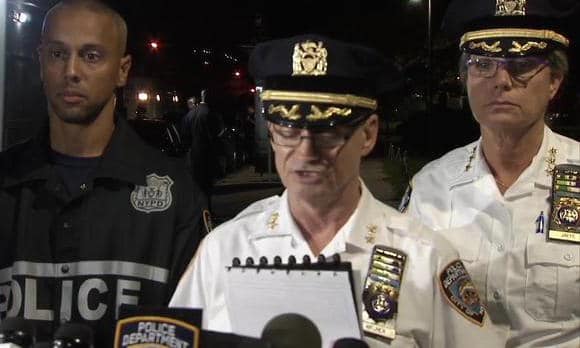 Yet not everyone thinks Deborah Danner's shooting death was unwarranted.
Offered Ed Mullins, president of the Sergeants Benevolent Assocation: 'This is a totally legal shooting,'
'Chief [of Patrol Terence] Monahan is politically pandering, sending the wrong message to officers by throwing this sergeant . . . under the bus.'
Mullins said the department was second-guessing Barry for not using a Taser and that the woman was a threat.
Mullins claims come as neighbors say Danner had frequently caused trouble and frightened others.
Offered neighbor Angela Martinez: 'She's always screaming every day. Cursing and screaming,'
'She's just very angry when she's not on her medication.'
The way #DeborahDanner was treated reinforces the urgent need for police reform. pic.twitter.com/dycdcAMK9Z

— Black News (@BlackNewsOutlet) October 19, 2016
A report via ABC7 notes police having gone to the emotionally disturbed woman, said to be suffering from schizophrenia a number of times before.
At some point the woman may have been placed off her medications with officials saying, 'The cops were there practically once a month when she was off the meds.'
What do you think? Did police handle Deborah Danner's situation properly, or is this just another incident of police behaving with disregard, apathy and brutal disregard to the lives of African Americans as some suggest?
Say her name and don't forget it. #DeborahDanner

— سندس (@albifalasteen) October 19, 2016
Neighbor says Bronx woman shot by #NYPD Sgt was "very disturbed… I give cops the benefit of the doubt right now" pic.twitter.com/ULDvT4BueJ

— Tony Aiello (@AielloTV) October 19, 2016
My statement on tonight's fatal #NYPD shooting in The #Bronx #BLM #blacklivesmatter https://t.co/8HxPyUFne6 pic.twitter.com/F0gk4yaL25

— Ruben Diaz Jr. (@rubendiazjr) October 19, 2016
66 y/o Deborah Danner – Killed By Cop

Bullets Are Not A Recommended Treatment For A Mental Health Crisis.#DeborahDanner #DebDanner pic.twitter.com/Y1EREEju7o

— MCTV (@MCTV419) October 19, 2016
#DeborahDanner If you call the cops for help w/a mentally ill person who's white, he/she probably won't be killed. #StopHiringStupidCop

— Carol Rozier (@RozierCarol) October 19, 2016