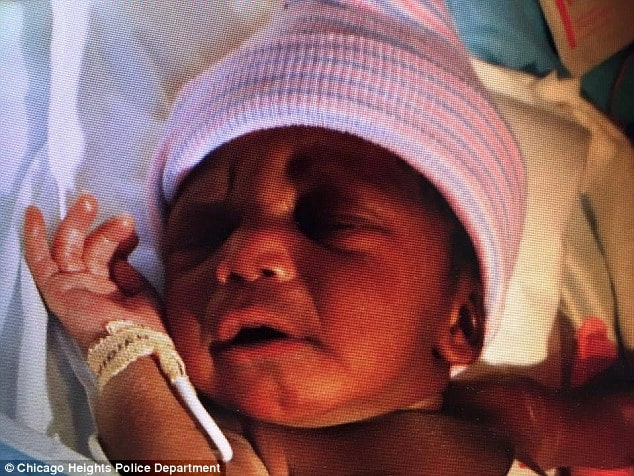 Chicago Heights field abandoned baby: What led a mother to abandon their newborn baby girl in a field? Police asking mother to step forward.
Chicago Heights police are seeking the mother of an hours born new born baby after leaving her newly infant child by the side of a trail along a Chicago Heights field.
Calls to police were made just before 11am Tuesday morning when local man, James Turner came across the sounds of a crying baby along the grassy field near 19460 Chicago Heights-Glenwood Rd.
The baby who was found with her umbilical cord still attached was taken to nearby St.James Hospital and has since been listed as in a stable condition according to ABC7.
According to police, the baby, a black female was born two to three hours before she was discovered in the field.
Police are calling her Baby Jane Doe.
A report via FOX 32 tells of Turner living in an apartment complex right next to the field where he found the child.
He found the baby along a path used by residents as a shortcut through the field.
Turner said he came across the child after he heard it crying, saying that the infant was naked and still had the umbilical cord attached.
He said it looked like the little girl was delivered somewhere else and left in the field.
Ironically Turner said he never walks anywhere; he has three cars, he never has to. But Tuesday morning none of his cars were working and he was forced to walk to a bus stop. To get to the stop he had to walk down a muddy path through a field, where he stumbled upon the newborn.
'It was, like, destined for me to walk through that field. God pointed me in that direction, I'm sure,' Turner said.
Of note, disconcerted residents tell of wild animals inhabiting the area which could have just as easily ended up leaving Baby Jane Doe as their next lunch buffet item.
Told Allen Reid via wgntv: 'We have animals running around here and I think it's pretty screwed up they find a baby in a field and we have a building here. They could have left the baby in the laundry room.'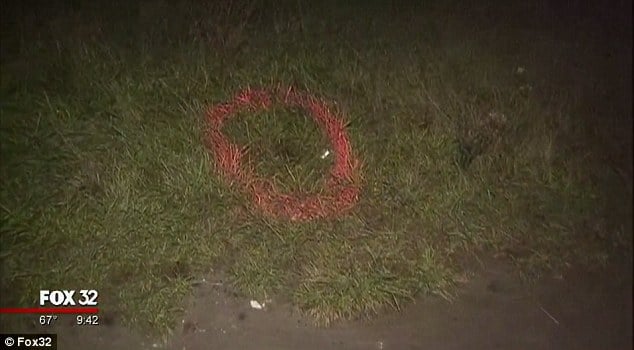 Chicago Heights Police Chief Thomas Rogers said police are seeking the mother in the event she may need medical assistance. 
He said in his experience children get left behind when a mother is scared and possibly no other family members know about her pregnancy.
Rogers noted that there is a 'safe-haven law' that not many mothers know about. 
According to the law, a newborn up to 30 days old can be dropped off at a police station, fire station, or hospital with no questions asked. 
Police said they are willing to work with the mother and hope she will come forward. Calls can be made at 708-756-6422.