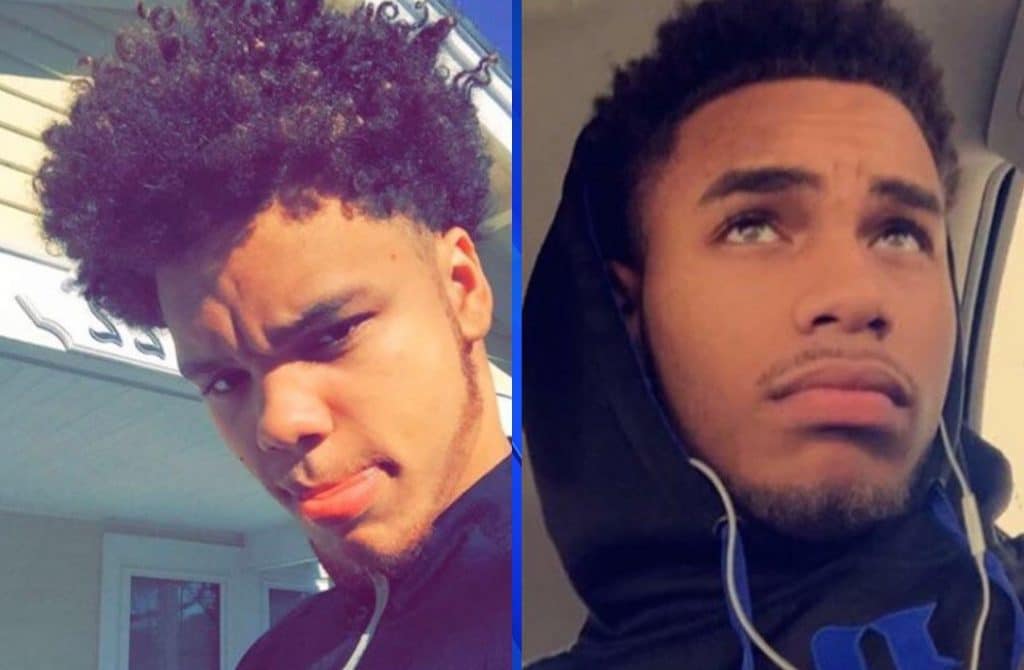 Marsavious Frazier accidentally shoots best friend Daqarion Hunter dead, in turn kills self after realization. How did teens acquire gun?
Two 17 year old Kalamazoo, Michigan teens are dead after one of them accidentally shot the other, before in turn committing suicide.
Found deceased in an alley were 17 year old friends, Marsavious Frazier and Daqarion Hunter. The youths' deaths come with police declining to tell who initially shooting who. That said an afternoon report via woodtv led to the father of Frazier, Jonathan Frazier saying his son accidentally shooting Hunter.
According to a witness the shooting deaths come after one of the teens was playing with the gun when it accidentally went off and hit the other. Distraught, the shooting teen took his life after realizing what they had done.
A report via AP told of no argument or altercation ensuing between Marsavious Frazier and Daqarion Hunter before the initial gunshot rang out.
A press release quoted Captain Victor Ledbetter saying that the incident was 'very unfortunate', while adding, ''we remind people to be mindful and serious about the proper and legal handling of firearms.'
Added Ledbetter: 'The young man thought there was no way out. He felt responsible for taking his friend's life. In that moment of despair, (he) took his own life, so it's very very tragic and very unfortunate, and I don't want to exclude the young man who was a witness. He witnessed two of his friends die, he actually held one of them, so this young man is going to need some prayers and some counseling.'
A report via wwmt told of Hunter graduating from Loy Norrix High School in June, while Frazier was a student at Phoenix High School. 
'It is a tragedy any time young people lose their lives. Both identified victims were Kalamazoo Public Schools students. Daquarion Hunter graduated from Loy Norrix High School this past June and Marsavious Frazier was a Phoenix High School student,' Superintendent Dr. Michael Rice said in a statement.
Cops also released a statement, reading: 'This is a very unfortunate incident and we remind people to be mindful and serious about the proper and legal handling of firearms. The firearm in this incident was not stolen, but it was also not properly registered.'
The incident is under investigation by the Kalamazoo Department of Safety. 
Not necessarily understood is how the teens came to acquire the gun that ultimately led to both of their unwitting deaths ….
RIP MARSAVIOUS IYANU LEANDRE FRAZIER ???????

Love you bro ? pic.twitter.com/spZFHxWLg9

— 2️⃣6️⃣9️⃣ (@ZooStateOfMind) September 6, 2016