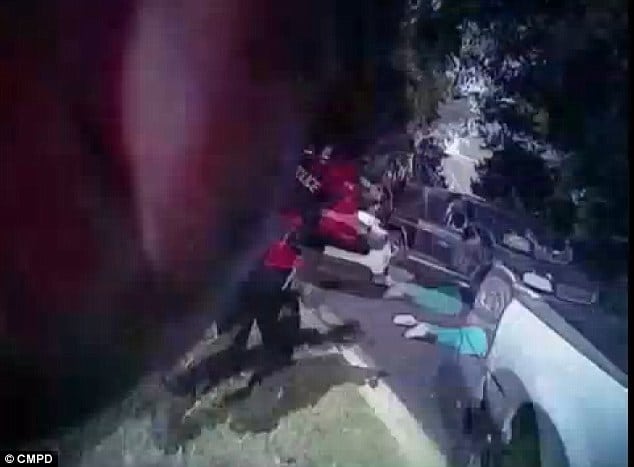 Keith Scott video released by Charlotte police claiming that there was an imminent threat of danger. Family lawyer disputes Scott was holding gun.
Under increasing scrutiny, Charlotte police Saturday evening released Keith Scott video of the man's shooting death in which police claim the man was an imminent threat and was holding a gun.
Dashcam video of an arriving police car and portions of body cam video show the moments leading up to Keith Lamont Scott being gunned down in a series of four gunshots.
In the police dashcam video, Scott can be seen coming out of a white SUV while police stand behind another vehicle with their weapons raised with one of the officers repeatedly commanding Keith Scott 'to drop the gun'.
Scott eventually emerges from the SUV and slowly backs away, his hands at all times by his side.
Suddenly four gunshots can be heard with Scott falling to the ground.
The bodycam video briefly shows Scott standing outside of the SUV with the door open before he is shot, and then shows officers respond to him while he's on the ground.
GRAPHIC VIDEO: Charlotte police release dashcam of Keith Scott shooting https://t.co/7plj9kc4jg pic.twitter.com/QiTWfTyHFv

— Daily Mail US (@DailyMail) September 24, 2016
#ScottVideo Feral thug's gun is seen at :23 He earned his death. THANK GOD all police are okay. https://t.co/Lq9TP5qu9D

— andieiam (@andieiamwhoiam) September 25, 2016
Neither video shows whether or not Scott had a firearm in his hand during the incident, Charlotte-Mecklenburg Police Chief Kerr Putney said before the videos were released. He said other evidence concluded that Scott was in possession of a gun.
Police said the officer who shot Scott was not wearing a body camera.
Along with the videos, nbcnews reports police on Saturday released a photo of the handgun and an ankle holster they said were in Scott's possession. Police said a lab analysis showed Scott's DNA and fingerprints were on the gun.
Scott's family maintains that he did not have a gun at the time of the shooting.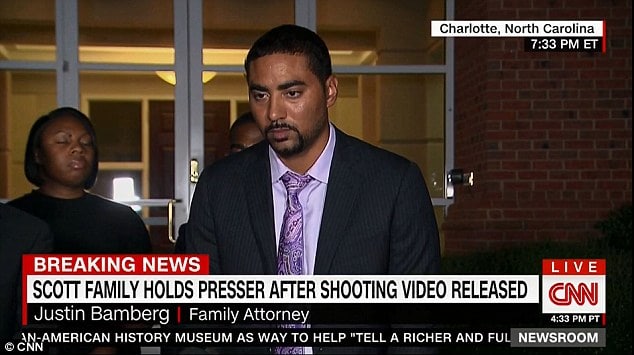 Responding to the video releases, Justin Bamberg, an attorney for the Scott family said the video appears to show Scott walking backwards and not posing a threat before he was shot, and it isn't clear from the footage that he had a gun.
Told the attorney during a press conference immediately after the videos were released: 'Do those actions, do those precious seconds justify this shooting?'
Scott's shooting death ignited protests in North Carolina's largest city, fueled in part by criticism of police over the use of lethal force by officers against black men. Only one officer, Officer Bentley Vinson shot Scott, with that officer also being black.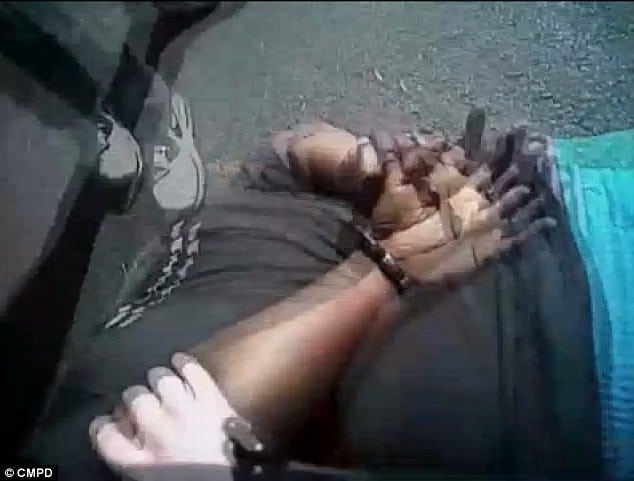 Police in the press release Saturday gave a fuller account of what caused police, who were looking for another person, to confront Scott.
Police said plainclothes officers were in the parking lot preparing to serve an arrest warrant against someone else Tuesday when an SUV parked beside them. The officers saw Scott rolling a marijuana 'blunt,' which they ignored, but then Officer Vinson, who fired the fatal shots 'observed Mr. Scott hold a gun up.'
Reiterated Charlotte-Mecklenburg Police Chief Kerr Putney: 'Due to the combination of illegal drugs and the gun Mr. Scott had in his possession, officers decided to take enforcement action for public safety concerns'.
The officers left to don marked duty vests and 'upon returning, the officers again witnessed Mr. Scott in possession of a gun,' police said. An officer tried to use a baton to 'breach the window' of the SUV in order to make the arrest, police said.
Continued the police statement: 'Mr. Scott then exited the vehicle with the gun and backed away from the vehicle while continuing to ignore officers' repeated loud verbal commands to drop the gun,'
'Officer Vinson perceived Mr. Scott's actions and movements as an imminent physical threat to himself and the other officers.'
The statement said that after Scott was shot, officers rendered first aid and called a medic to the scene.
Not all the video was released, with Putney saying additional police video was not relevant to the shooting.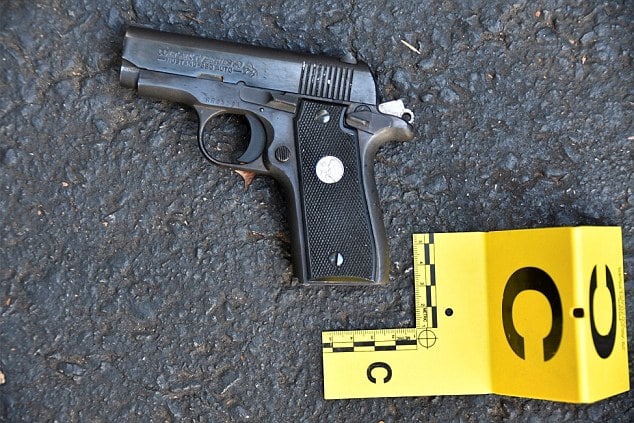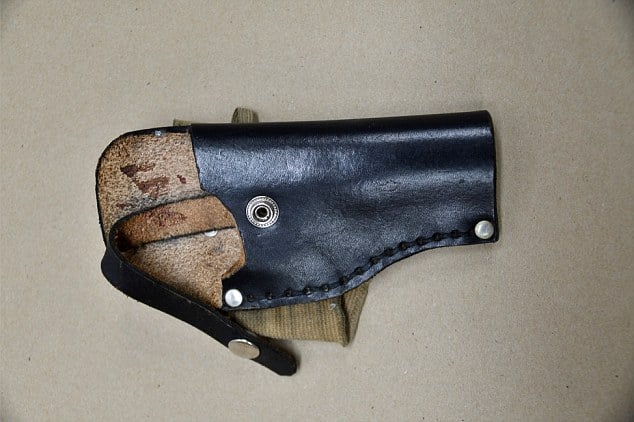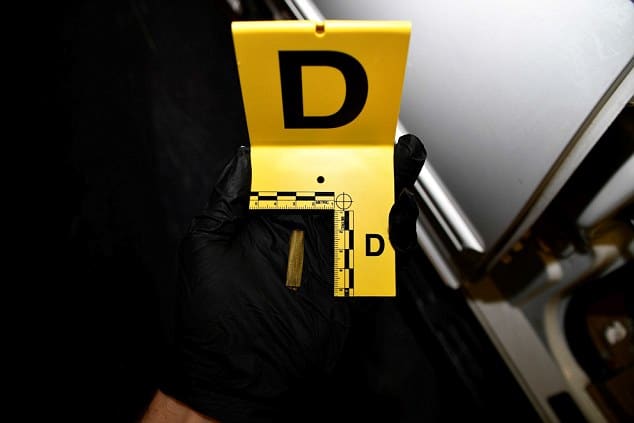 Responding to the decision to release the videos Saturday evening just on 6.30pm, Charlotte-Mecklenburg Police Chief Kerr Putney said: 'I have decided that we're at a stage where I can release additional information without adversely impacting [the State Bureau of Investigation's] investigation,'
'Prior to this point, it would have had an impact.'
Adding: 'The footage will not prove anything true or not it, only can support the physical evidence,' he said, adding that new evidence as a whole would provide 'the most complete puzzle' that police could offer.
It's seriously troubling not one officer in Keith Scott video went to talk to his wife. #KeithLamontScott #Charlottepic.twitter.com/ilniWL69Zj

— Michael Gravesande (@OldBlackHack) September 23, 2016
The Scott family was permitted to view the police video Thursday. The Family released cell phone video taken by Scott's wife, Rakeyia Scott, that shows part of the encounter but not the shooting.
In that video the wife can be heard pleading with police not to shoot her husband, while adding:
'He doesn't have a gun. He has a TBI [traumatic brain injury],'
'He's not going to do anything to you guys. He just took his medicine.'
Brentley Vinson, the plainclothes officer who fired the fatal shots at Scott, was not wearing a bodycam, according to the Charlotte-Mecklenburg police. But three other officers who were at the scene were.
Earlier Saturday, the NAACP in Charlotte joined the calls for police to share the footage, calling it "video that is ours."