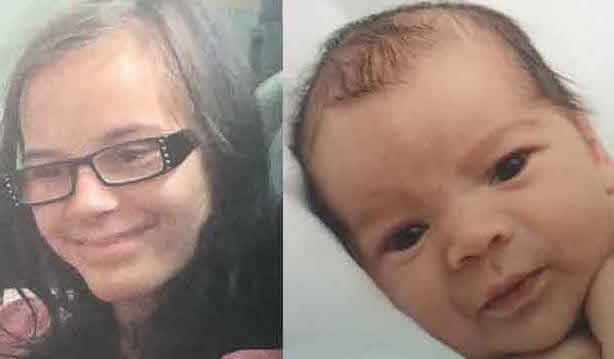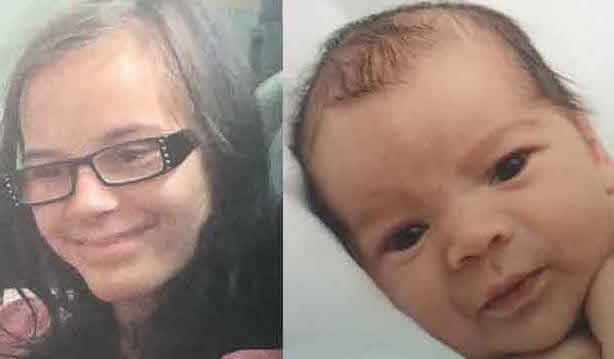 Katherine Derleth 13 year teen girl missing along with newborn son, Christopher Ray Derleth. Have mother and son met foul play at the hands of the teen's stepfather? 
Illinois police are on the look out for missing 13 year old girl, Katherine Derleth after the teen and her two week old newborn baby were last seen on Saturday.
A statement issued by the Madison County Sheriff's Office told of the Edwardsville teen last being seen along with her step father, Christopher M Derleth, 39, Saturday evening.
Notice of the missing mother and her newborn, Christopher Ray Derleth was made Sunday morning after individuals the girl had been staying with noticed the teen missing from her room.
The discovery led to authorities issuing an endangered missing persons alert along with authorities on Monday charging the stepfather with aggravated kidnapping and child abduction.
The charges come after Madison County State's Attorney Tom Gibbons told during a press conference that a 'no contact order' had been previously issued against Christopher M Derleth, barring him from interacting with his stepdaughter, who at one point had lived with him. 
Issuance of charges against the stepfather came when Derleth was also noted missing at the same time as  Katherine Derleth.
A report via the Belleville News Democrat quoted police saying the trio may have been heading for West Virginia in a green 1997 Mercury Villager minivan with Illinois plates E833201.
Katherine Derleth is described as 4 feet 8 inches tall, weighing 95lbs, with brown hair and brown eyes.
Her baby son is 1-foot-9, weighing 8lbs, with brown hair.
The teenager's stepfather is 6 feet 1, 160 pounds with brown hair and hazel eyes.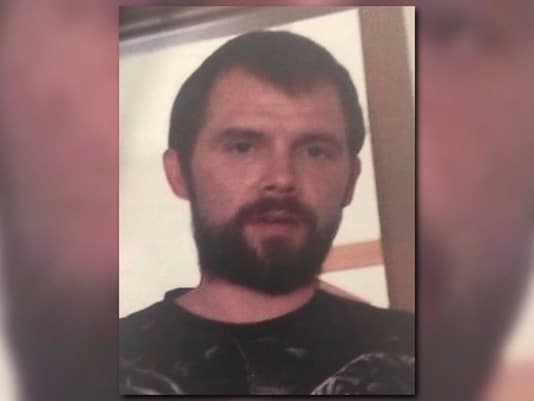 Christopher Derleth according to ksdk is known as an avid camper, and law enforcement officials say the family may be staying at a rural camp ground or low-end motel. 
During the Monday morning press conference, police declined releasing any additional details about Katherine Derleth's living situation, or the identity of the biological father of her child.
Officials revealed that the newborn may be in need of medical treatment, as is the young mother. 
The elder Christopher Derleth is married and has at least six children.  
Why the man may have abducted the 13 year old teen along with her new born son is yet to be necessarily understood.
Anyone with information is asked to contact the Madison County Sheriff's Department at 618-692-4433.
And then there was this comment on our facebook wall:
The whole thing is sad and I know these people. The mom was my boss and she was fired for theft. The thing is he didn't kidnap her. She left willingly. That's his baby that's why DCFS removed them and they were under investigation. The mom is just as guilty she allowed her husband to share a bed with her daughter every night because "he was in love with her" so he slept with his wife's daughter instead of his wife. Hell the baby is named after him. Both of them should be rotting in jail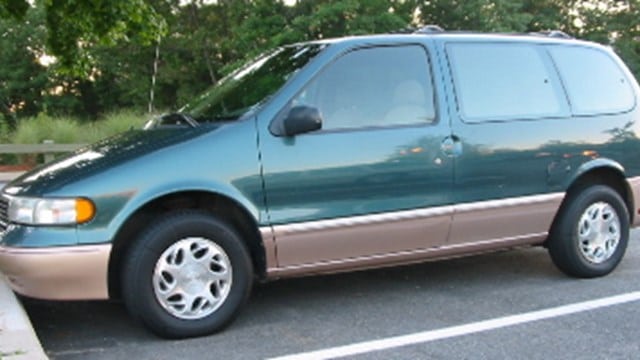 #IL authorities looking for a #missing 13 yr old & her 2 week old son. pic.twitter.com/pCxFF7gZmT

— Casey Nolen KSDK (@CaseyNolen) September 18, 2016