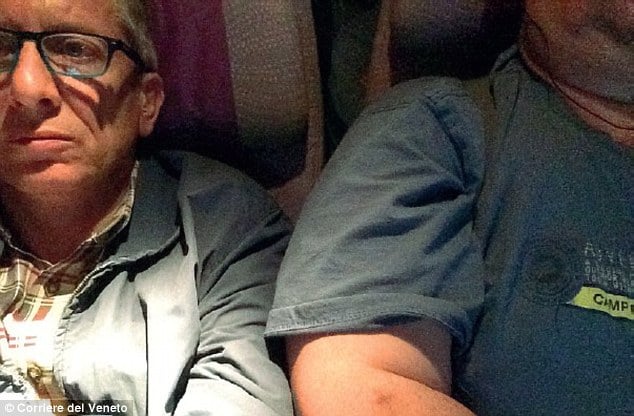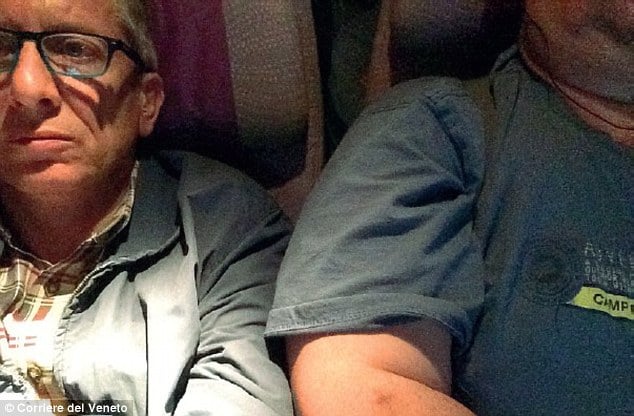 Giorgio Destro lawsuit: A Emirates Airlines passenger has claimed his neighboring obese passenger ruined his flight. Does he have a case?
Giorgio Destro an Italian lawyer is suing Emirates airlines after claiming his nine hour flight was ruined by an obese passenger seated next to him.
In his lawsuit, the lawyer from Padua, claims the 'spillover' caused by the person neighboring his 29K window seat made for a deeply uncomfortable flight from Cape Town to Dubai.
A report via Italy's Mattino Padova cites Giorgio Destro being a 'gold member' flyer with the airliner refusing to let the attorney change seats along with declining to offer an apology or any form of compensation.
'Look out the window stare at the cloudy angels refusing to answer my prayers ….'
Told the agitated lawyer: 'For nine hours, I had to stand in the aisle, sit on seats reserved for the cabin crew when they were free, and in the final phase of flight resign myself to suffer the "spillover" of the passenger at my side.'
He reportedly asked to be moved a few hours into the flight but was told it was fully booked.
Destro, who previously worked for the Italian Consulate in South Africa, captured his predicament by taking a selfie as evidence.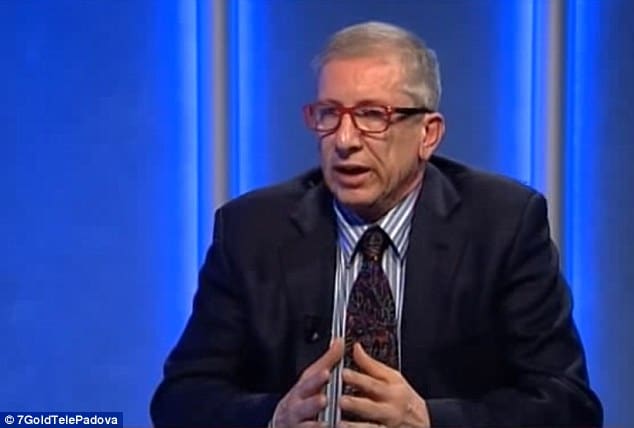 As part of his lawsuit against Emirates, Giorgio Destro is asking for €2,759.51 ($3079) in compensation; €759.51 ($847) as a refund for the flight, and a further €2,000 ($2232) in damages. It is not necessarily clear how Giorgio Destro arrived at the portion involving damages.
An Emirates spokesperson responding to an inquiry via the dailymail said: 'Emirates is unable to comment on this particular case as it is an ongoing legal matter.' 
The case hearing is scheduled for October 20th in Padua. 
The complaint is one of many that passengers have made in the past, including an incident involving Australian interior designer James Andres Bassos who took Etihad Airways to court last July in Queensland saying he was forced to twist and contort his body for long periods on a 2011 flight from Sydney to Dubai.
In his suit, the passenger sought $227 000 in damages, with Bassos' suit stating that the 'grossly overweight' passenger was spiling into his seat and coughing frequently.
Where are the angels when one viscerally preys for them?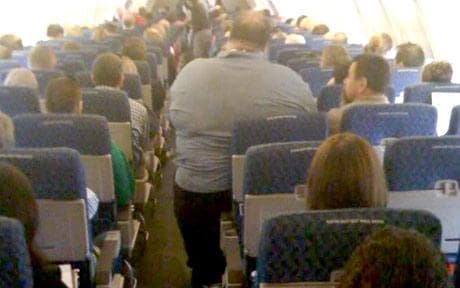 Etihad tried to have the claim thrown out, arguing it wasn't unusual to have overnight passengers taking up too much space along with coughing passengers. An observation this author can vehemently attest to, along with passengers sitting in front who choose to take advantage of reclining seats to the chagrin of tall travelers.
Despite the airliner's objections, District Court Judge Fleur Kingham refused to strike out the claim. 
The outcome of that particular case was never publicly announced.
Another passenger who found himself in a similar predicament – this time with budget Australian airline Jetstar in 2013 penned an irascible letter, which went viral.
Traveller Rich Wisken wrote on a blog that he paid an extra $A25 (£13.50) for an exit row seat, expecting to travel from Perth to Sydney with more room than a normal economy seat.
But he found himself seated beside an obese man, leaving him to feel that he was pinned to his seat 'by a fleshy boulder.'  
On receiving his angry but humorous letter of complaint, Jetstar emailed him with an offer of a $A100 ($76 USD) voucher in compensation, Sydney's Daily Telegraph reported. Indeed.
James Andrew Bassos sues Eithad for sitting next to obese drooling man.
Rich Wisken writes a nasty letter to Jetstar over obese passenger sitting next to him.