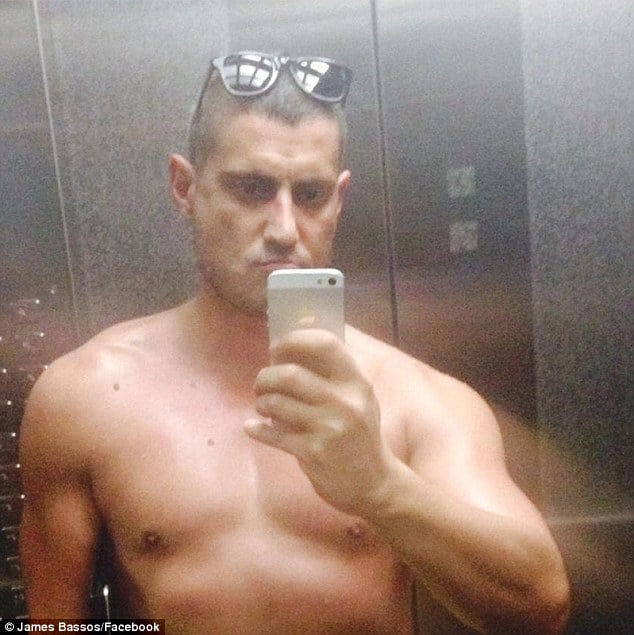 James Andrew Bassos has launched a $227 000 lawsuit against Etihad Airways claiming he has suffered health issues as a result of sitting next to a 'sick, obese' passenger on a 2010, fourteen hour flight from Abu Dhabi to Sydney, Australia.
In the suit, first launched in 2012, Bassos claims he was subjected to 'seat invasion' , where he came to suffer a back injury after being forced to twist and contort his body to avoid contact with his 'obese' neighbor.
The flight argues the suit would lead to the afflicted suffering back pain, his sleep and concentration being affected along with purportedly being forced to take time off work.
The suit filed in the District Court in Queensland asserts that the obese fellow passenger on board EY 450 was spilling over into his seat, coughing frequently and expelling fluid from his mouth.
Slight pause, looking up and down the aisle way, out the window, over my shoulder, crying for mercy, repulsed with the indignity of having booked the wrong flight. The wrong fellow passenger. The wrong airline company. Every airline company.
After five hours the disgruntled passenger said he asked to be moved with airline staff allegedly refusing. Half an hour later, Bassos complained again and he was moved to a crew seat, according to court documents. 
However, he had to return to his seat next to the fat man later for another hour, and again for the final 90 minutes of the flight for security reasons.
Bassos, the managing director of a design firm based in the United Arab Emirates, is seeking the funds for medical expenses, lost earnings and superannuation in the lawsuit. 
Offered Bassos' lawyer, Peter Carter via the dailymail: 'James Bassos has no complaint against the unidentified passenger whose enormous body-mass invaded his seat space.'
Instead the suit asserts that Bassos should have been allowed to sit in a vacant seat to avoid the injury risks of being 'compressed' into a small space.  
In turn the lawyer said Etihad was 'covering up' sensitive documents that showed how poorly his client was treated. 
Responding to the suit,  Etihad Airways said that they will continue to oppose the action especially in light after the court demanded Bassos finally face a medical assessment in December 2015.
Adding that it was common for a passenger to be seated next to an overweight passenger on a fully booked flight.
Told the airline in a statement: 'The safety and comfort of Etihad Airways passengers and crew is of paramount importance and the airline has a zero tolerance policy towards unruly behavior.' 
The statement comes after airline lawyers had appeared in court in Brisbane last week in a bid to have the case thrown out. 
However, District Court Judge Fleur Kingham refused to strike out the claim and ordered James Andrew Bassos undergo the medical assessment.
In published reasons, Judge Kingham said she wasn't convinced Bassos had no chance of winning.
The airliner operates regular flights between Australian capital cities and its base in Abu Dhabi.