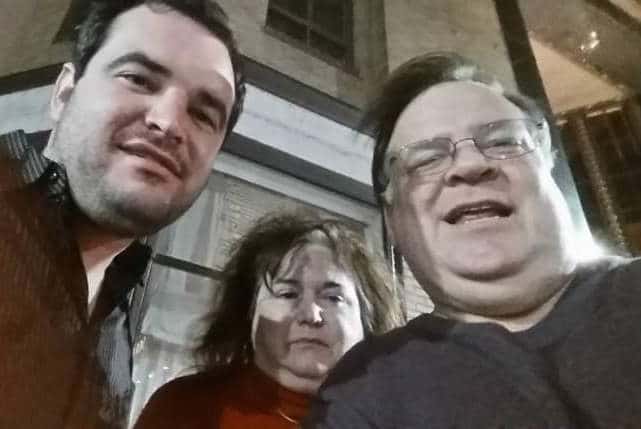 What led to Ryan Coles a West Deptford, New Jersey man bludgeoning to death his parents, Ed and Rosemarie Coles? 
Ryan Coles a 28 year old West Deptford, New Jersey man has been charged with murdering his own father and mother inside the family's Gloucester County home.
Murdered was 58 year old man, Edward M. Coles and 55 year old woman, Rosemarie Coles.
A report via nbcphiladelphia tells of a family member coming across the couple's bodies after stopping by their Pennfield Drive home late Friday morning. Police said they went to the house after being unable to get hold of them over the phone Thursday night.
Police said Ryan Coles was in the house when they arrived. He was taken to a nearby hospital for evaluation and later charged in the deaths. He is being held on $1 million bond at the Gloucester County Prison. 
An autopsy performed Saturday determined the couple having died of 'blunt head trauma,' as a result of being pounded with a chair according to 6abc.
A report via the The Courier-Post told of Ryan Coles also using his fists to kill his parents.
Of note, police sources told of Ryan Coles suffering from mental illness, with police being called to the home several times with no arrests made.
According to neighbors, Ryan Coles would sit on the stoop and talk to himself.
Ryan posted some odd comments on Facebook. In 2015, he wrote, 'Strength in numbers. Look around. Fallen comrades who are in dire need. This is your family, this is your responsibility. Family always comes first. Angels require assistance. Stick together. Anger at insignificant mistakes or problem solving. Choose solution over confusion.'
According to nbc, Edward and Rosemarie Coles formerly owned a well-known music store — Coles Music Service in nearby Sewell, N.J.
Told the father's cousin, Lauralee Houghton who acquired the music business: 'It's been a shock. It's been a rough day.'
While business the family business from the father in 2012, the cousin told of Edward Coles regularly worked in the store fixing instruments.
'We have customers come specifically to us because of Ed's work and reputation,' she said. 'I'll just miss Ed's sense of humor.'
Houghton said she didn't know Ryan well and that she never worked with him.
Offered neighbor, John Ferencsik: 'He seemed a little detached, depressed,'
'We didn't really know that, just know the impression I had was he was a little bit off.'
Read a statement on the family business online over the weekend: 'Ed's gift of repair has touched many musicians, young and old, over a 40 year period,'
'The Coles Music family will continue his legacy and dedication for instrument repair and music education. We are deeply shocked and saddened by his sudden passing.'
The murders come after Ed Coles' having recently posted on his Facebook page a photo of himself with son, Ryan, including one outing where the pair had gone to a Philadelphia Phillies baseball game.
Wrote the father July 21, under one photo, 'Ryan and me at the Phillies game. 5 rows off the field.'