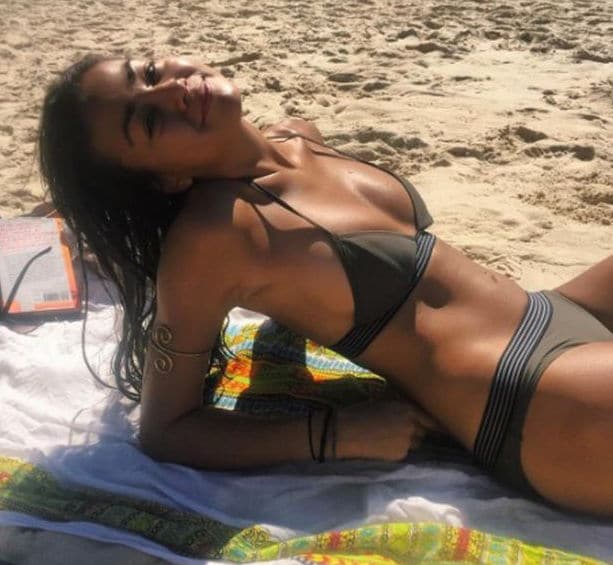 Why was Mia Ayliffe Chung, a British backpacker murdered? Investigators arrest French man on homicide charges while discounting terrorism.
Mia Ayliffe Chung a 21 year old Wirksworth, Derbyshire, UK woman has died after being butchered to death by a Frenchman wielding a knife at an Australian hostel, Tuesday night. The backpacker's death comes whilst friends told of her 'living her dream.'
Local press tells of another individual, a 31 year old British man, Tom Jackson being in critical condition pursuant to the attack at Shelley's Backpackers in Home Hill, Queensland.
Jackson suffered 15 stab wounds to the face after attempting to protect Ayliffe Chung from her attacker.
The suspect, a 29 year old man, since identified as Smail Ayad, allegedly said the Arabic phrase, 'Allahu akbar,' ('God is great') during the attack was arrested.
Why did Smail Ayad murder Mia Aylifee Chung?
Also injured was an Australia man, Grant 'Grunta' Scholz, 46, who'd attempted to intervene during the attack which took place in front of 30 horrified witnesses.
A 22-year-old British man, named by friends as Chris Porter, also suffered minor injuries according to the dailymail, along with a dog being killed.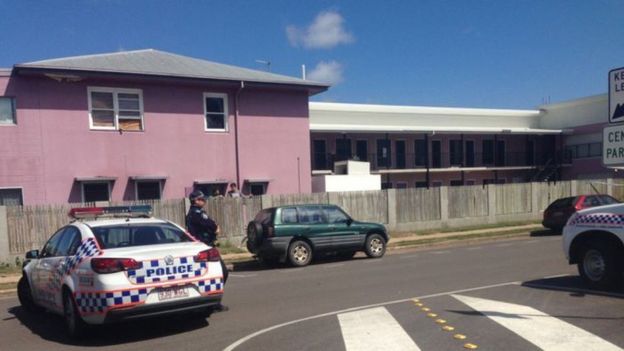 Police have yet to necessarily understand the motive behind the attack, with authorities exploring drug misuse, mental health issues along with extremism.
It is also believed the victims did not know their attacker prior to the attack.
To date local authorities are determining the crime scene as a criminal homicide as opposed to an act of terrorism.
Witnesses said the attacker, who'd been in Australia on a temporary visa since March, had been 'loudly singing the French national anthem' before carrying out the attack.
According to the bbc, the stabbing took place at Shelley's Backpackers in Home Hill, a small town circa 60 miles sought east of Townsville. The town is popular among travelers seeking to do agricultural work, such as fruit picking.
A report via the mirror tells of Mia Ayliffe Chung having lived in Surfers Paradise, on Australia's Gold Coast and working as a waitress at the Bedroom Lounge Bar before making her 800 mile trip north to work outdoors.
Prior to arriving in Australia in February, the victim had been on a gap work year travel which had seen her visit exotic locations including, Morocco, Turkey, India, Vietnam, Thailand and Bali, Indonesia.
At the time of her murder, Mia Ayliffe Chung had been just days into a three month trip working with animals.
Her latest Facebook update was on August 20, four days after starting work on the farm.
In the days before her death she had been detailing online her experiences at the farm.
'Day one, done! Only 87 left to do. Today we were in sugar canes. Feeling like a little Jamaican again. Saw about five small spiders, four poisonous toads and three geckos. Not too shabby of a day,' one post read.
In the weeks before she left the UK for her trip of a lifetime last year, Mia Ayliffe Chung posted about being 30 per cent excited – but 70 percent scared – about her adventure, which she described as 'living my dream.'
Wrote the victim ominously  July 19: 'The hardest thing living my dream, missing the important home things. Graduations, people in hospital, funerals and birthdays.'
Mykah Powell, 18, a colleague from the Bedroom Lounge Bar, said Ayliffe-Chung initially worked at Bond University in Queensland before starting work at the dance club six months ago.
Told Powell: 'She loved her cat Leo which she purchased here in Australia very much and was forever Snapchat-ing the cuteness.'
Amy Browne, 19, who also worked at the Bedroom Lounge Bar, said: 'Mia was honestly the most bubbliest and most caring girl I knew.
'She got along with everyone she met, she just had that gorgeous personality that everyone seemed to enjoy.
'She always had a smile on her face, so innocent and full of life and love. Our memories will be cherished forever and I know she'd want us all to stay positive in the darkest of times.'
According to her Facebook profile, Mia Ayliffe Chung had attended Anthony Gell School in her home town of Wirksworth before going to Chesterfield College to study psychology and communication and culture.
She later went to Buxton College to study childcare.
It is understood the backpacker had travelled to Bali before arriving in Australia.
Tommy Martin, 24, from Berkshire, who met Mia Ayliffe Chung in Bali before reuniting on the Gold Coast, said: 'She was a free spirit who didn't have any set plans but that's the way she loved it.'
Police said Mia Ayliffe-Chung's family had been contacted, as had the relatives of the injured British man who was taken to Townsville Base Hospital.
A report via the bbc quoted Queensland Police Deputy Commissioner Steve Gollschewski saying the suspect had been in Australia since around March on a temporary visa. The report added the man having no known local connections.
Of note, the assailant had been taken to hospital with non life-threatening injuries, before being taken into custody.
Mr Gollschewski said officers, who retrieved a knife thought to be the weapon involved in the stabbing, were 'not ruling out any motivations at this early stage, whether they be political or criminal'.
He said the woman was the first person to be attacked and the incident was being treated as a murder case, not a terror attack.
'Investigators will also consider whether mental health or drugs misuse factors are involved in this incident,' he added.
Queensland Police described the attack as 'a senseless act of violence'.
'We don't have any motive at this stage,' said Detective Superintendent Ray Rohweder on Twitter.
'We're taking a number of statements in relation to what exactly was said on the evening.'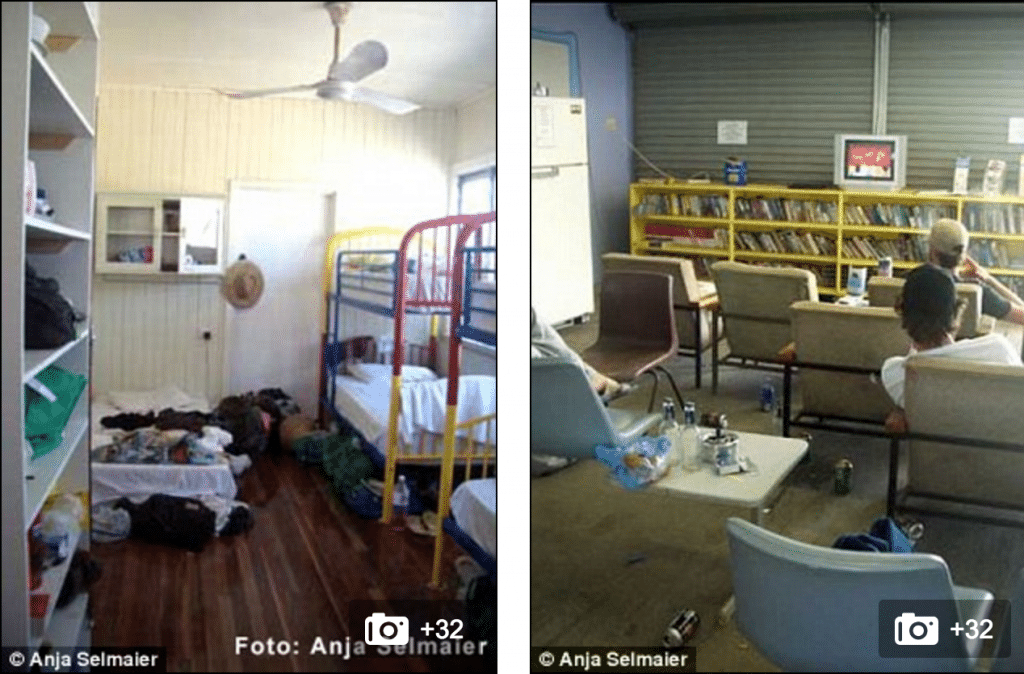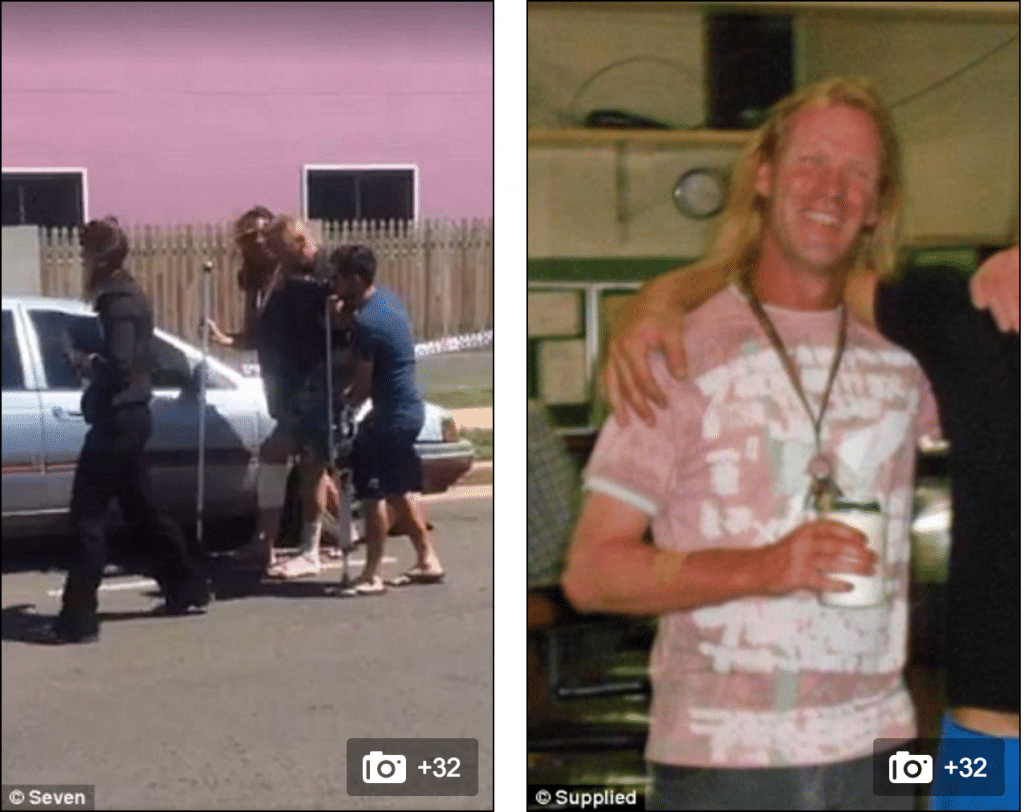 Reiterated Australian Federal Police Commander Sharon Cowden: 'At this stage, there is no indications to indicate other than that the fact he was acting alone,'
'Albeit it is a shocking incident and the community should remain vigilant.'
'He was in lawfully in Australia and at this stage he was not known to authorities.'
Police told of the attacker did not appear to have any ties to Islamic State with police saying the man likely acted on his own.
Paul Lovatt, head of pastoral care at Anthony Gell School in Wirksworth, remembered former pupil Mia Ayliffe-Chung as 'enriching the school environment'.
Told Lovatt: 'Everyone at the school is shocked and saddened at the news that Mia has lost her life in the most tragic of circumstances.'
Adding: 'Our thoughts are with her family and friends at this most difficult of times.'