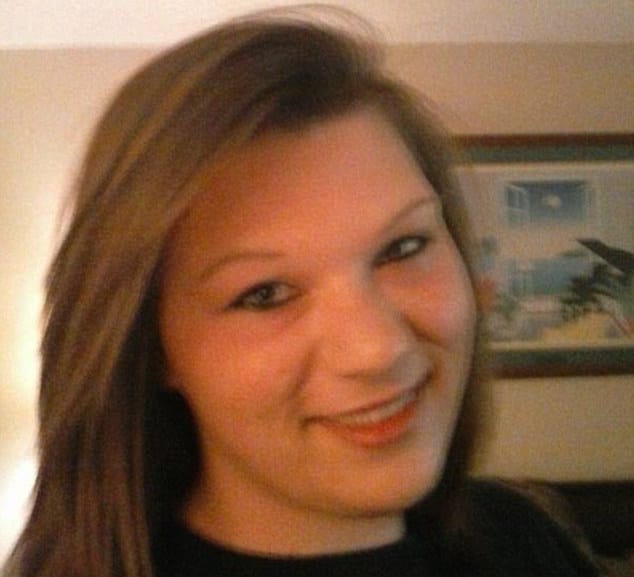 Laneta Lester, Derrick Dearman girlfriend spared in mass murder at Alabama family home after estranged boyfriend broke into home. New details emerge.
New details have emerged  in relation to Leakesville, Greene County, Mississippi man having gone on a killing spree in the early morning hours of Saturday morning which left six dead, including that of an unborn baby.
A Sunday morning press conference revealed Dearman having broking into a house in Citronelle, Alabama where his 24 year old ex girlfriend, Laneta Lester, was staying to escape their 'abusive relationship.'
Why? Derrick Dearman murders Alabama family of five
Upon breaking in the 27 year old man used 'multiple instruments' to kill what is believed to have been Laneta Lester's extended family.
Killed were Shannon Melissa Randall, 35, Joseph Adam Turner, 26, Robert Lee Brown, 26, Justin Kaleb Reed, 23, and Chelsea Marie Reed, 22, who was five months pregnant.
According to neighbors, a brother and sister and their two families, including children, lived in the home.
All victims are believed to have been adults. Dearman is now expected to face six capitol murder charges in relation to the deaths.
From there the man kidnapped his girlfriend, Laneta Lester and one of the victim's baby, a 4 month old child before driving to the Greene County Sheriff's Office where he turned himself in.
Of note, prior to turning himself in, Derrick Dearman let his girlfriend and the child go after driving them to his father's house in Mississippi.
According to her facebook page, Lester had been involved with Dearman since January.
Told the Mobile County Sheriff's Office: 'Laneta Lester had come to the house to stay with her sister in an attempt to escape an abusive relationship.'
Matters first came to a head after one of the residents called 911 just after midnight, Friday night reporting Dearman was trespassing the property. Before officers could intervene, the man had already fled, with no sign of the man when police arrived.
That didn't stop Dearman from returning later in the evening and attacking the sleeping occupants where he used multiple weapons, including guns to slay his victims.
So heinous and extreme were the murders, veterans in the police force were taken aback.
Offered Local police chief Shane Stringer according to BNO News : 'It's a very, very gruesome scene. It's awful,'
Added Mobile County DA Ashley Rich: 'I've never seen a scene where there were 5 people that were brutally and viciously murdered, and that's what we have here.'
The home where the victims were found is located about several hundred yards from Jim Platt Road in a wooded area. 
Authorities have not disclosed how the victims were killed, but said that at least one gun was used.  
A woman first reported the crime by walking into the Citronelle police station to report a body at the property on Saturday afternoon. 
Of note, a woman who identified herself Derrick Dearman's wife, Crystal Leann Dearman, took to facebook in the hours after the murders, posting: 'According to a news report earlier this afternoon my ex husband is in custody for the murder of five people in citronelle,'
Adding, 'I am writing this post to let everyone that me and my children were not involved and prayers for those involved whoever they are and their friends and family are in order. Thanks to all my fb friends in advance.'
Also intriguing matters is a facebook post a user, Kristie Snow, left on Laneta Lester's facebook page soon after the murder:
She's the idiot who was helping hide this man out when the cops were looking for him the first time. She's a stupid bitch right along with him in my opinion. She knew he was crazy before he ever done it. She must have felt like be was all she could get our something to keep him around.
Prior to his killing spree, authorities told of Dearman having an outstanding warrant in Mobile County for burglary.