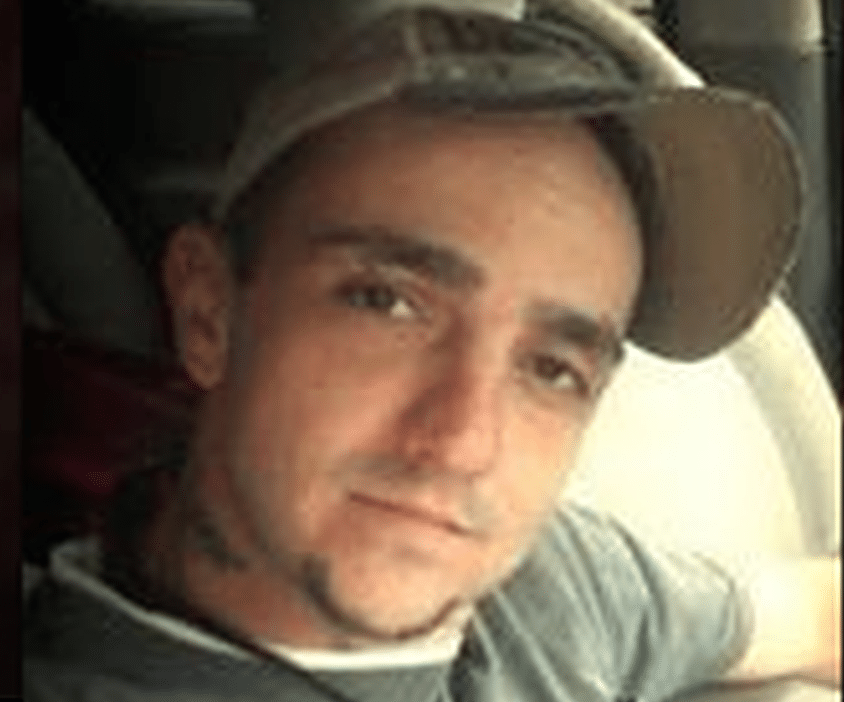 What led to Derrick Dearman murdering an Alabama family of five? Did a family feud play a part. Suspect said to have known one of his victims.
Derrick Dearman a 27 year old, Leakesville, Greene County, Mississippi man has been charged with six counts of capital murder after confessing to murdering an Alabama family of five, including that of an unborn baby.
Among the dead was a pregnant woman, all of whom had been 'horrifically' murdered with 'multiple weapons' Saturday night in rural Alabama in the town of Citronelle.
Among the weapons found was a gun, with police declining at present to tell what other weapons or instruments were used.
Entering the house, veteran police described the scene one of the most horrific they had ever encountered. Amazingly two individuals managed to survive the carnage, a woman and a four month old child according to bnonews.
Laneta Lester: Derrick Dearman abused girlfriend kidnapped after killing spree but let go
The woman, since identified as Laneta Lester, an abused former girlfriend of Dearman's told of witnessing the killings before the suspect kidnapped her and her infant child. Dearman eventually relented, dropping mother and child off as he made his get-away.
Shortly after imparting his carnage, police told of Derrick Ryan Dearman crossing state lines where he surrendered himself in Greene Count, Mississippi. At the time, the man walked into the local police department confessing to the murders.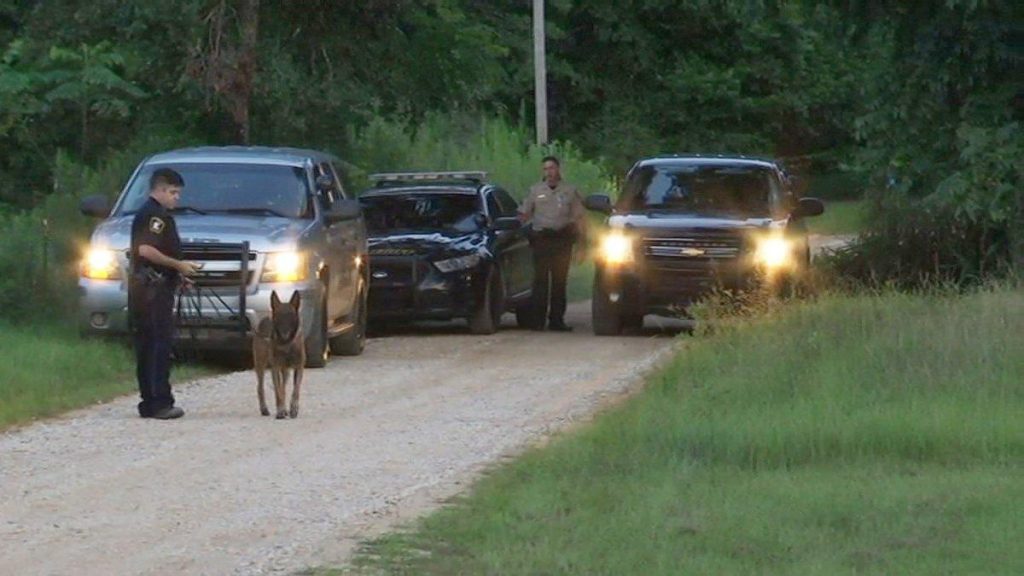 A report via WALA quoted Paul Burch of the Mobile County Sheriff's Office saying that Dearman will charged with six counts of capital murder, including five adult victims and that of an unborn child.
Told local police chief Shane Stringer: 'It's a very, very gruesome scene. It's awful,'
Added the Mobile County district attorney Ashley Rich: 'I've never seen a scene where there were 5 people that were brutally and viciously murdered, and that's what we have here.'
A report via WKRG told of police receiving a 911 call of a trespasser identified as Derrick Ryan Dearman at the Jim Platt Road property at around midnight Friday.
A police officer from Citronelle went to the home and searched for the trespasser, but the officer found no sign of 27-year-old Dearman and left according to a report via the nydailynews.
A report via CNN told of police believing Dearman returned later to kill the victims.
Hours later, the five people — including a pregnant woman — were found slain.
Authorities told of the home where the victims were found being located about several hundred yards from Jim Platt Road in a wooded area. 
Five victims have been confirmed. A suspect is in custody at this time in Green County Mississippi.

— Mobile Sheriff (@team_sheriff) August 20, 2016
News of the murder came after a woman walked into the Citronelle police station just after 4pm to report a body at the property Saturday afternoon. 
Neighbors say that a brother and sister and their two families, including children, lived in the home. 
Deputies say that all the victims appear to be adults, including a woman who was five months pregnant.  
Of note, authorities told of Derrick Dearmon knowing at least one of the victims along with having an outstanding warrant in Mobile County for burglary. 
Identities of the victims are being withheld by authorities at this time.   
'The victims' families have not been notified, and you have to respect that at this point,' Rich said.
Authorities said they would be at the scene of the murder for at least a few days and a press conference will be held sometime on Sunday.
Asked how authorities were initially unable to find Dearmon when he first intruded, Burch responded, 'It would be impossible to find somebody,' noting that the home was located in a 'heavily wooded area.'
To date authorities have declined to speculate on what may have motivated Derrick Dearman along with why he chose to kill his victims in a heinous fashion?
Since news of the murders, social media users have taken to Dearman's facebook page where they rebuked the man.
Told one user: 'I knew one of the victims. This breaks my heart! He done more than just send them to heaven, he mutilated them. This has to be the sickest piece of sh-t to ever walk this earth!! He deserves to burn in hell for eternity and I hope he feels every bit of it…'
While another said, 'Search and you'll see they had some sort of family feud…'