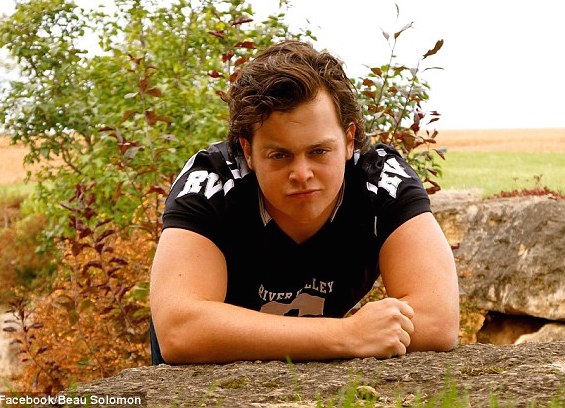 Did Massimo Galioto a homeless Rome man murder Beau Solomon? How a scuffle which broke out led to a University of Wisconsin student found days later dead.
Italian authorities have arrested 41 year old homeless man Massimo Galioto in connection to the murder of Beau Solomon, a 19 year old sophomore at the University of Wisconsin.
The arrest comes after Solomon was found four days after arriving in Rome for a study abroad trip floating in Rome's Tiber River, his shirt bloodied and his head with a noticeable wound.
Why was Beau Solomon University of Wisconsin student killed in Rome?
Things would go wrong after Beau Solomon joined friends Thursday night, the day of his arrival for drinks at the Trastevere district of Rome near Piazza Trilussa, only to never be seen again after parting later that night.
Friends and school authorities at Rome's John Cabot University, where Solomon was suppose to study for the next six weeks raised the alarm after the student failed to appear at orientation the following morning. 
Interviewed by authorities, fellow students told that Solomon had not appeared drunk or disorientated following parting the evening before.
Those claims would be later contested by Galiato's partner, Alessia, a woman whom shared a tent with the homeless man by the river banks.
Augmenting suspicion of foul play were dubious credit charges to the tune of $1700 (1500 EURO) having been ratcheted up on Beau Solomon's credit card barely a few hours after he had gone missing, on the day of his arrival in Rome, last Thursday. The credit charges told local media outlets were placed in Milan, some 355 miles north of Rome in the early hours of Friday morning.
Since taken into custody, authorities booked Massimo Galioto on charges of aggravated homicide.
Of note, local media outlet, Oggi told of authorities yet to have charged the detained man with the theft of Solomon's wallet and phone. Raising the notion that more than one party, or another party altogether was involved in the theft of Solomon's items with Galioto believed to be directly responsible for Beau Solomon's death.
According to a report via the dailybeast, authorities conveyed the belief that a gang of thugs who prey on foreign tourists may have been involved in mugging the American, while authorities maintain that Massimo Galioto was responsible for throwing the 19 year old student in the river.
A report via abc quoted investigators who told they were looking into the hypothesis that Solomon was robbed, went to the riverbank under a bridge in Trastevere where he got into a scuffle with Galioto, who then pushed him into the Tiber.
WKOW 27: Madison, WI Breaking News, Weather and Sports
State-run RAI television on Tuesday interviewed a woman identified as Galioto's companion, Alessia, who said Solomon had come down the stairs to their settlement along the Tiber early Friday with two people who robbed him.
From there the two men were witnessed getting into a scuffle with Massimo Galioto purportedly pushing the hapless youth into the river.
Autopsy results that should indicate whether Solomon died from drowning or was dead before he was thrown into the Tiber River are expected this week.
That said, preliminary autopsy results indicate that Solomon suffered injuries consistent with a fall and with days spent in the water.
Of question is whether Galioto had sought to murder the student or whether an ensuing scuffle inadvertently contributed to the Beau Solomon's murder?
Further interviews with the homeless man's female friends Alessia led to the woman claiming a drunk Solomon had made his way to the river bank and 'had bumped into Massimo and they began to argue.'
Told Alessia: 'They were pushing each other. Massimo pushed him, the boy pushed back, and then he fell in the water.' 
Of note, Alessia insisted that Massimo did not flee the scene.
Solomon's injuries are reportedly consistent with a fall and with days spent in water, according to preliminary autopsy results seen by the ANSA news agency.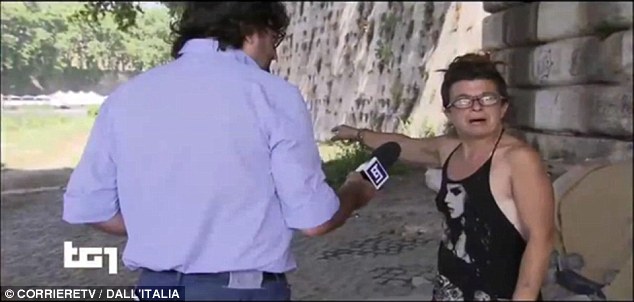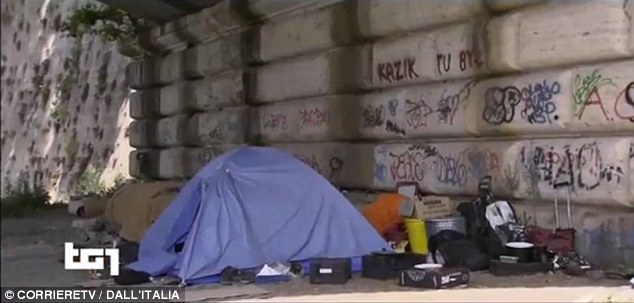 Fears for the worse were validated come Monday, when Beau Solomon's body was found over the weekend at the Tigres River, with John Cabot University releasing the following statement:
'John Cabot University is deeply saddened to announce that the body of Beau Solomon, the missing American visiting student, has been found in the Tiber River,'
'We express our most heartfelt condolences to the Solomon family and to all those who loved Beau.'
Also releasing a statement was the University of Wisconsin which told: 'All of us at UW-Madison are greatly saddened by this loss. Beau was a bright and caring young man who lived the Wisconsin Idea through his work at Badger Boys State and his desire to travel and experience other cultures.'
Reiterated Chancellor Rebecca Blank, 'Our hearts go out to Beau's family and friends at this difficult time.'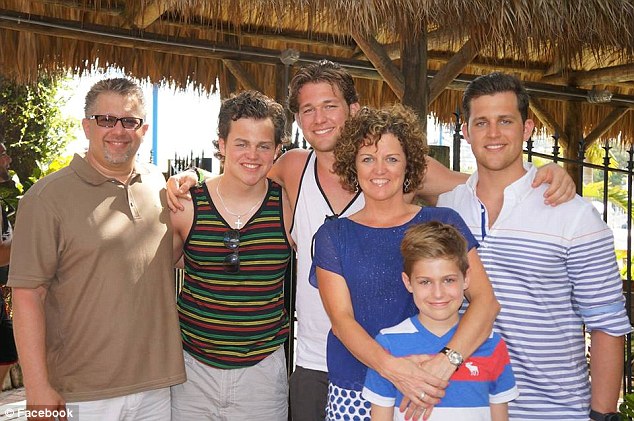 While local authorities initially failed to make the connection with the discovery of Solomon's body over the weekend, with no identification on him, it wasn't when pressured by the American Embassy that police realized that the discovered body was that of the missing American.
Of question is who Beau Solomon may have left the bar with Thursday night, who stole his belongings and who exactly came to use his credit card?
Yet to be ascertained is the exact cause of death of the University of Wisconsin sophomore student and whether Beau Solomon may have had ingested lethal or toxic substances?
Sending strength & sympathy to the Solomon family tonight.Leaving the lights on tonight for #Beau. #WeAreRiverValley pic.twitter.com/T0wGsHOuyE

— Brian Krey (@Mr_Krey) July 5, 2016