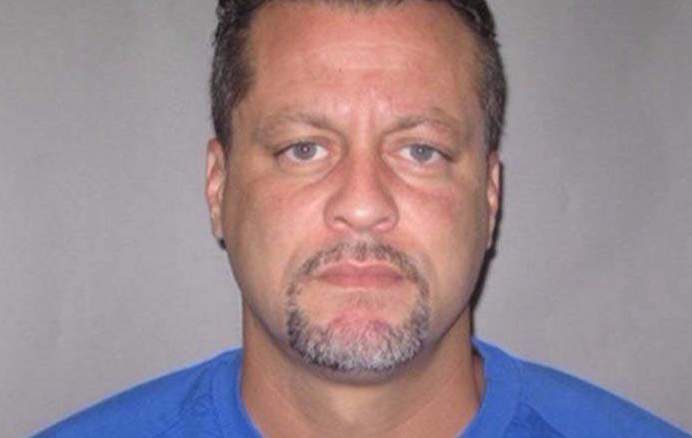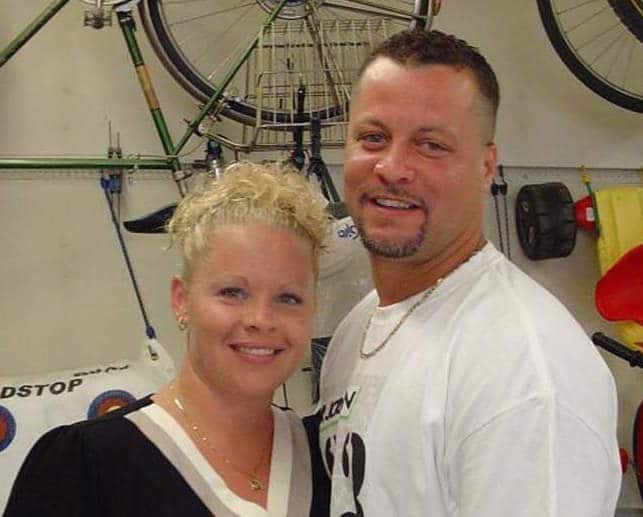 What motivated Larry Gordon a Battle Creek, Michigan man risking certain death when he stole a sheriff's gun and fired at bailiff's? 
Larry Gordon, 44, has been identified as the Berrien County courthouse shooter who Monday afternoon gunned down two St Joseph, Kalamazoo, Michigan bailiffs and injuring two others after having taken a deputy's gun as he was being led to court.
Killed at the hands of Larry Darnell Gordon were bailiffs, Ron Kienzle, 63 and Joseph Zangaro, 61. Also injured was Berrien County deputy James Atterbury Jr who was shot in the arm. Also wounded was a woman, Kenya Ellis. In turn the assailant was shot and killed by an officer.
Ironically both deceased bailiffs, were described as 'both men you could rely on, were very dedicated and had accumulated long service in the police force before joining the court system.'
At the time of the shooting, a report via woodtv told how a sheriff was escorting Larry Gordon, who's been indicted on a series of charges including, sexual assault, kidnapping and domestic violence when he overpowered the deputy and took his gun before firing off shots.
Court records indicated that Larry Gordon being arrested on April 20.
Pursuant to news of Gordon having shooting dead his victims, perhaps in a bid to flee to freedom or as others wondered in a bid to incite suicide by cop, the man's former ex wife told how her ex was a 'great man' and her best friend.
Despite expressing shock at the murders, the woman told of having an intuition that her ex was involved even before authorities came to notify her. The couple had recently divorced in February, 2016 according to the assailant's facebook page.
Told the ex wife, Jessica Gordon: 'He was an amazing man that got mixed up with the wrong people. He loved his children and me and his mother and sister with everything that he had,'
'Our wedding anniversary would have been tomorrow.'
Of note, the ex wife told of having spoken with her husband the day before the shooting. Pressed, the wife told there had been no indication that her ex was planning any attack. Sheriff's officials said they were still investigating whether the incident was planned.
Reiterated the former wife: 'I believe he was probably terrified of having to go to prison and not seeing his family again,'
'All he wanted to do was get home to our baby girl.'
The sheriff said Monday night all indications were Gordon was trying to break out of jail.
Gordon was in jail on two counts of first-degree criminal sexual conduct, Michigan State Police records show. He was also facing charges of kidnapping, assault with a dangerous weapon, and domestic violence.
Added the wife: 'I just don't want the press to paint a picture of him as a angry violent person,'
'I don't want the lies. I don't want the speculation.'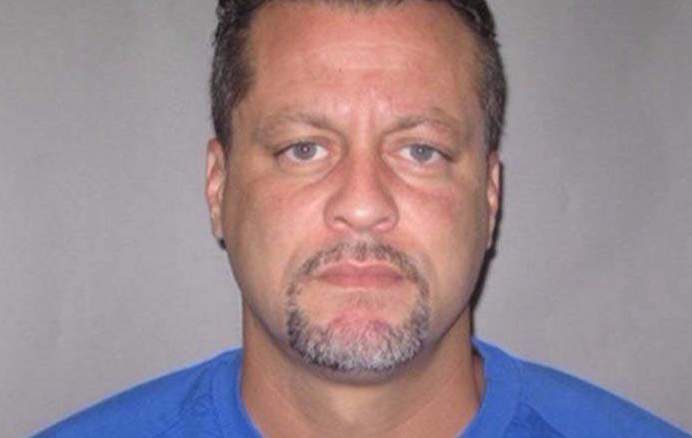 Gordon is from Battle Creek, Jessica said. He has five children and eleven grandchildren.
"Our daughter… is what keeps me going," told the wife. 'I'm numb right now. I've been crying for hours.'
Larry Gordon's ex wife also told of 'feeling' for the families of those who were killed.
'I'm very sorry for their loss and their family's loss. We are also grieving the loss of our loved one,' she said. 'I have to believe with all my heart – he was terrified of not seeing his family again.'
A report via The Detroit Free Press  told despite the couple's recent divorce, Jessica Gordon was still wearing a wedding ring.