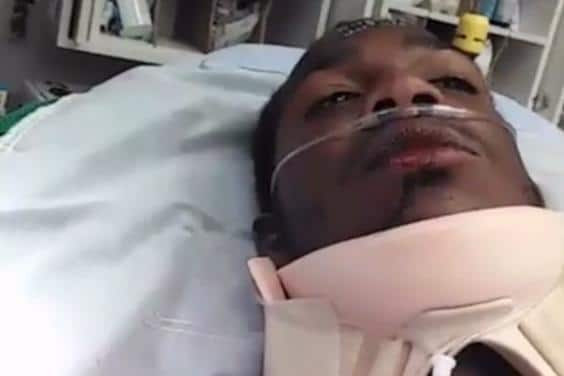 Club Blu Fort Myers nightclub shooting: What led to at least two individuals targeting a teen themed nightclub event in the early hours of Monday morning?
Two people have died along with 16 injured during a mass shooting at Fort Myers Club Blu and Grill on Evans Ave in the early hours of Sunday, circa 12.30 am.
The Fort Myers mass shooting comes as at least two gunmen drove by the nightclub venue where they indiscriminately began opening fire, hitting people as young as 13.
Gunshots were reported being fired in the parking lot with police saying at least 14-16 people being injured. Injuries sustained according to a report via nbcnews tell of being minor to life threatening.
A neighbor heard around 30 gunshots, WINK-TV reported.
Why? Stef'an Strawder and Sean Archilles killed in Fort Myers shooting
Pursuant to the shooting, shots were once again fired at another location five blocks from the Fort Myers Club Blu venue, at 2550 Parkway Street at a homes and vehicles. That shooting led to one bystander reportedly injured.
A witness told WPTV that someone in a black Honda SUV was shooting randomly from the vehicle at the homes along the road at the third scene.
Police told of detaining two individuals of interest nearby Ortiz Avenue between Luckett Road and Ballard Road where more shooting was observed circa 3 am.
Of the two individuals killed, police told of the victims being male, with one of the victims believed to be a 14 year old boy.
At least 20 cop cars on scene. Working to get info. Believed to be connected to shooting at Club Blu.@Fox4Now pic.twitter.com/eTJRky63TY

— Stephanie Tinoco (@stinocoTV) July 25, 2016
another shooting, this time in fort myers. how many more lives will we lose before we enact commonsense gun laws? pic.twitter.com/Q39OFfAp8b

— antonio del otero (@antoniodelotero) July 25, 2016
The Fort Myers nightclub shooting comes after the venue had promoted a teen party at Club Blu, 'Swimsuit Glow Party' for Sunday night, with a flyer that stated that no identification was required for entry.
At the time of the first shooting, a report via nbc affiliate wbbh told of 'a big crowd of people scattered everywhere taking cover.'
In a statement, authorities said the Fort Myers Police Department and Lee County Sheriff's Office were 'actively canvassing the area looking for other persons who may be involved in this incident.'
Latest reports quote Capt. Jim Mulligan telling that three people were taken into custody and that there were two active crime scenes–one, on Parkway Street, where a gunman shot at area homes and cars, and another where at least one person of interest was detained.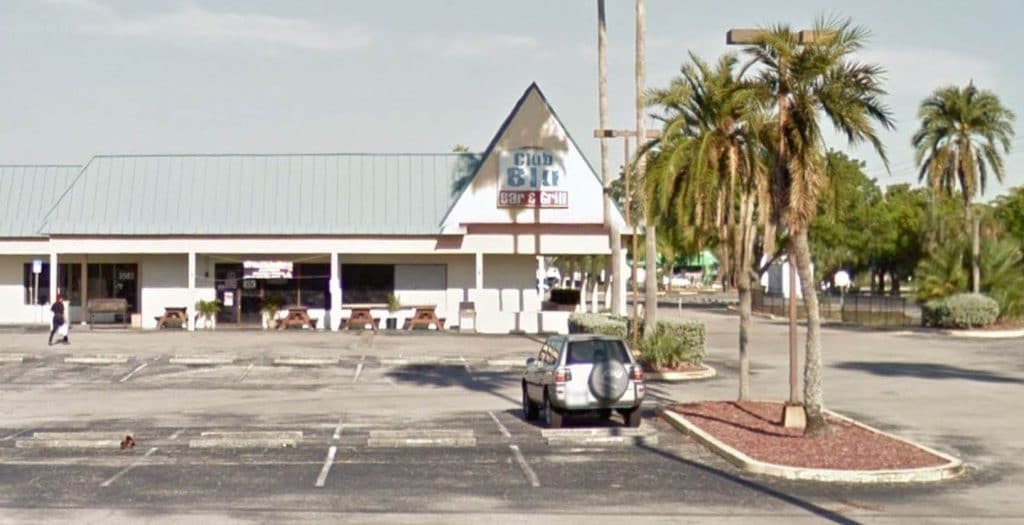 Syreeta Gary's daughter almost got shot at Club Bleu. Her best friend wasn't so lucky. pic.twitter.com/5A3bA1EfBy

— Malcolm Johnson (@Malcolmsmedia) July 25, 2016
Fox 4 spoke to Syreeta Gary, the mother of one of those caught up in the initial shooting.
She said: 'I just thank God my daughter is OK.
'She could have been shot. She was dodging bullets and running and dropping between cars.
'It's ridiculous that these kids have to go through this. They can't enjoy themselves because of other people who have criminalstic minds.'
Her daughter escaped unscathed but her friend was not so lucky: 'She got shot in the leg when they were running for safety.'
'It's sad that they have to run for cover.'
Timothy Settles did a Facebook live vieo showing himself lying kin a hospital bed. Told the boy, 'I don't wanna (sic) die.'
To date, four persons remain at hospital, one in critical condition, while the others were treated and released.
Detectives had yet to determine a motive early Monday.
The Fort Myers nightclub shooting comes weeks after a June 12 mass shooting at Orlando's Pulse nightclub which left 49 dead.