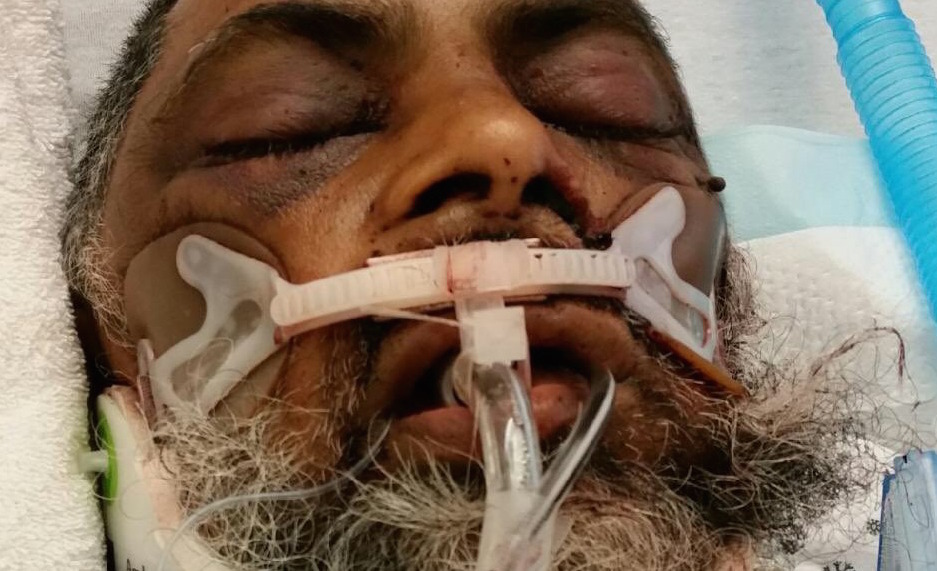 Mohamed Rasheed Khan Queens hate crime: What led to three teenagers targeting a man dressed in Islamic garb?
Mohamed Rasheed Khan is still clinging to life after a 14 year old boy viciously assaulted the Muslim man as he recently left a Queens mosque.
The June 1 incident which saw Khan, an American citizen of Guyanese heritage left with facial fractures and other serious injuries has since led to the arrest of the youth who was on Monday charged with a hate crime.
At the time the youth told he and two others had been playing a 'knockout' game.
Have you played the knockout game yet? Reverse racism at work?
Targeted in the knockout game was Mohamed Rasheed Khan a 59 year old Muslim man as he left his a Jamaica, Queens mosque, 'Center For Islamic Studies,' near 205th st in Hollis, June 1st.
Pursuant to the attack, Khan's family insisted that the attack was a bias crime after Mohamed Rashed Khan had been observed leaving the mosque wearing traditional garb and with no items stolen after being sucker punched while riding his bicycle.
At the time, witness and friend, Ramazan Alli said the teens involved turned around and started laughing before running away.
Speaking at the time, CAIR-NY Executive Director Afaf Nasher said: 'Because of the location of the attack outside a mosque, the Islamic attire of the victim, and because nothing was stolen by the alleged attackers, we urge law enforcement authorities to investigate a possible bias motive for this troubling incident.'
Adding: 'We urge the NYPD to step up patrols in the area of the mosque, particularly during activities associated with the upcoming fast of Ramadan.'
Nasher added that incidents targeting American Muslims and their religious institutions have spiked in recent months, which she believes is prompted at least in part by anti-Muslim rhetoric employed by public figures like Donald Trump.
Told Mohamed Rasheed Khan's niece, Asha Deopersaud via ABC: 'My uncle is an American citizen, and did not deserve this, and he is very humble and he doesn't bother anybody.
'He believes in Islamic ways—he was coming to pray, and Islam is all about love and caring for others. The criminals that did this, they don't identify with that.'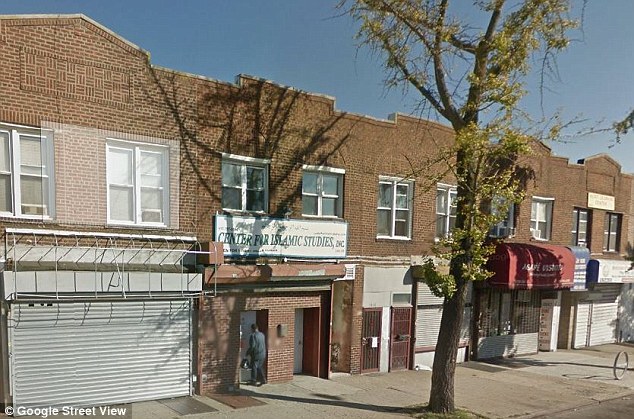 NYPD initially did not treat the crime as 'bias' but this has since changed following the arrest of the 14 year old suspect.
During investigation, the unnamed youth said one of his friends suggested they play the 'knockout game' a 'fun game' that involves trying to knock a random person unconscious with one punch.
That's when the trio spotted Khan on his bicycle riding away from the Center for Islamic Studies.
To date Khan has yet to be unable to speak or open his eyes.
The two other teens were still being sought.
CAIR asking NYPD to investigate attack on Mohamed Rasheed Khan as poss hate crime. 3 suspects broke nose, face, ribs pic.twitter.com/sYYhCumAut

— CeFaan Kim (@CeFaanKim) June 6, 2016