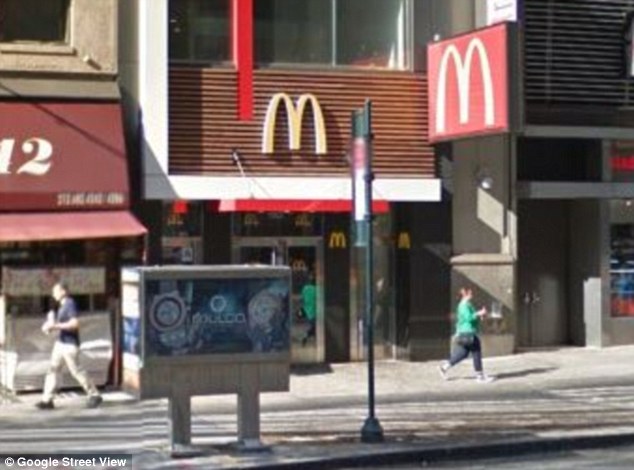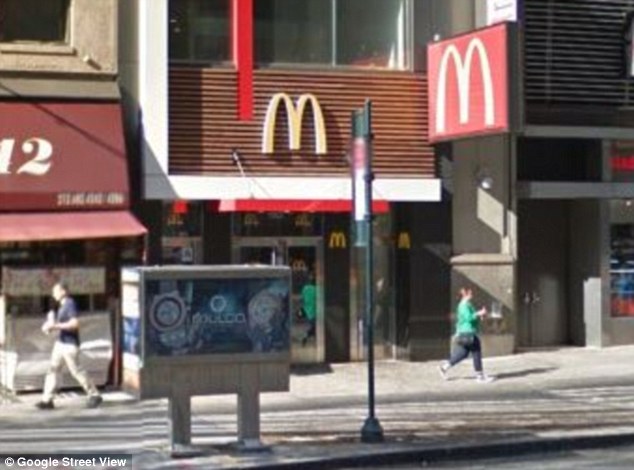 Manhattan McDonald's suicide: What led to one man choosing to kill himself at a midtown fast food vendor just after lunch on Tuesday?
A man thought to be in his 50's was found dead at a Manhattan McDonald's store after committing suicide in the bathroom of an East 42 st restaurant.
Prior to having shot himself in the head at a midtown Manhattan McDonald's location, the man had written a suicide note found next to his body.
Read the letter according to the nydailynews: 'I did this myself. Sorry. Too old. No family.'
The man's suicide death was discovered by employees just after midday Tuesday on the first floor restroom.
According to workers, the man is said to have arrived some forty minutes earlier where he ordered food, paid, eaten before then walking upstairs, entering the restroom and firing a .22 pistol into his person. To date the man has yet to be identified.
Not necessarily understood is why the man had chosen the particular Manhattan McDonald's restaurant to commit suicide. While others wondered if the man knew his death would be found out and had hoped in some perverse way to leave a statement of his being that until now was disregarded, while drawing attention to the conflict that led him to a final desperate act.