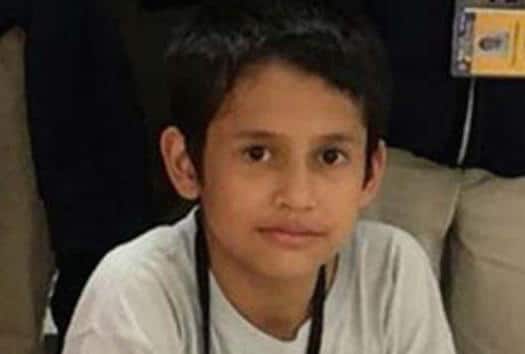 What led to Andre Jackson a former discharged marine randomly stabbing an eleven year old boy walking home from school?
Authorities are struggling to understand what led to Andre Jackson a 27 year old former Marine from Houston randomly stabbing to death a 11 year boy, Josue Flores as he walked from school last month, on May 17.
Arrested at the Salvation Army in downtown Houston, where the homeless man lived, authorities told Andre Timothy Jackson Jr was now being held at Harris County Jail on $100 000 bond.
During Andre Jackson's court arraignment, prosecutors told how the former Marine, discharged in 2011, since charged with murder, came to stab the sixth grade boy as he made his way home.
At the time of his murder, Josue Flores was only a few blocks from home.
Told Mayor Sylvester Turner during a press conference: 'We cannot bring him back, but I hope today's announcement can perhaps bring a little bit of comfort to those who love him,' 
'Our minds search for answers that just aren't there. What we do know is it was senseless, it was brutal, it was cold-blooded. And someone needs to pay the price for it and justice needs to be rendered.'
Responding to the seemingly random murder, Lt. John McGalin said no motive or known connection between the assailant and victim could be ascertained.
According to a report via cw39.com, Andre Jackson lived at the Salvation Army since mid April. How the man came to arrive at the shelter has yet to be necessarily understood.
Andre Johnson's arrest comes after authorities earlier this week released a 36 second surveillance video showing a 'person of interest' running down a street not far from the murder scene. That video led to tips incriminating along with Jackson, another man, Che Lajuan Calhoun with authorities dropping a case against Calhoun when they found evidence supporting the accused individual's alibi.
Questioned how they had necessarily arrested the right man, Lt. John McGalin said that Andre Jackson's alibi could not be verified and that he 'provided a statement that corroborated a lot of things we knew to be true and led us to believe we have the right guy.'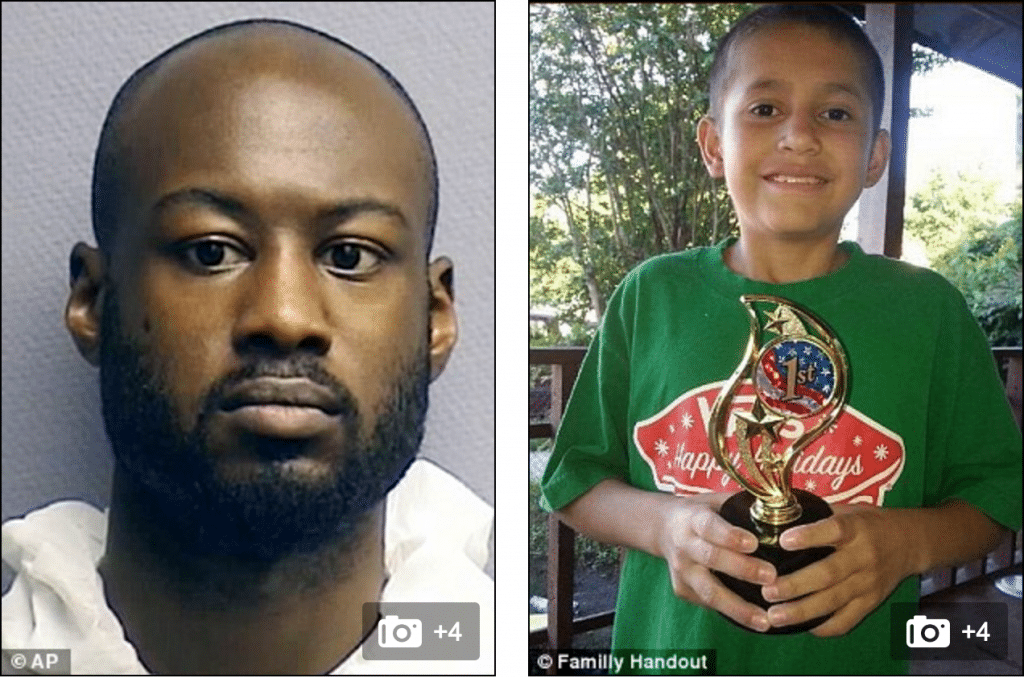 Affirming Jackson's involvement was the fact that the individual seen running down the street in the video was wearing a jacket containing the letters 'LYMEN,' which authorities confirmed Jackson being in possession of the same jacket at the time of his arrest.
On the day of the murder, several witnesses told officers they heard loud screaming along with seeing Josue Flores struggling with a man. The boy collapsed on the grass near the sidewalk with his attacker running off. A bystander flagged down police and alerted them to the wounded boy, who was taken to a hospital with multiple stab wounds and pronounced dead a short time later.
At the time, Andre Timonty Jackson Jr, was walking along the same sidewalk, in the opposite direction, to Josue Flores when the former marine suddenly started stabbing the eleven year old boy.
Told Lt. John McGalin: 'People didn't know what they had until we went and knocked on their door and actually caught them at home,'
'We pieced it together. We believe we know the track that the suspect walked.'
Authorities will determine how a reward for information in the case that had grown to $45,000 will now be disbursed.
Of note, a report via People.com told of Johnson being charged with two other crimes in the past. In March, 2016, he was charged with criminal trespassing. In 2015 he was convicted in the unlawful carrying of a weapon.
The man's arrest come after having posted a number of pleas for help on facebook, including one which Andre Johnson posted on March 25, 2014:
'I just called so many numbers of my family members mom and grandma and none of them are answering. Like always. I'm getting voicemails, hang ups, no replies to emails etc. I guess I did something–same shit happens when I try to contact other people hmmm…. wow.'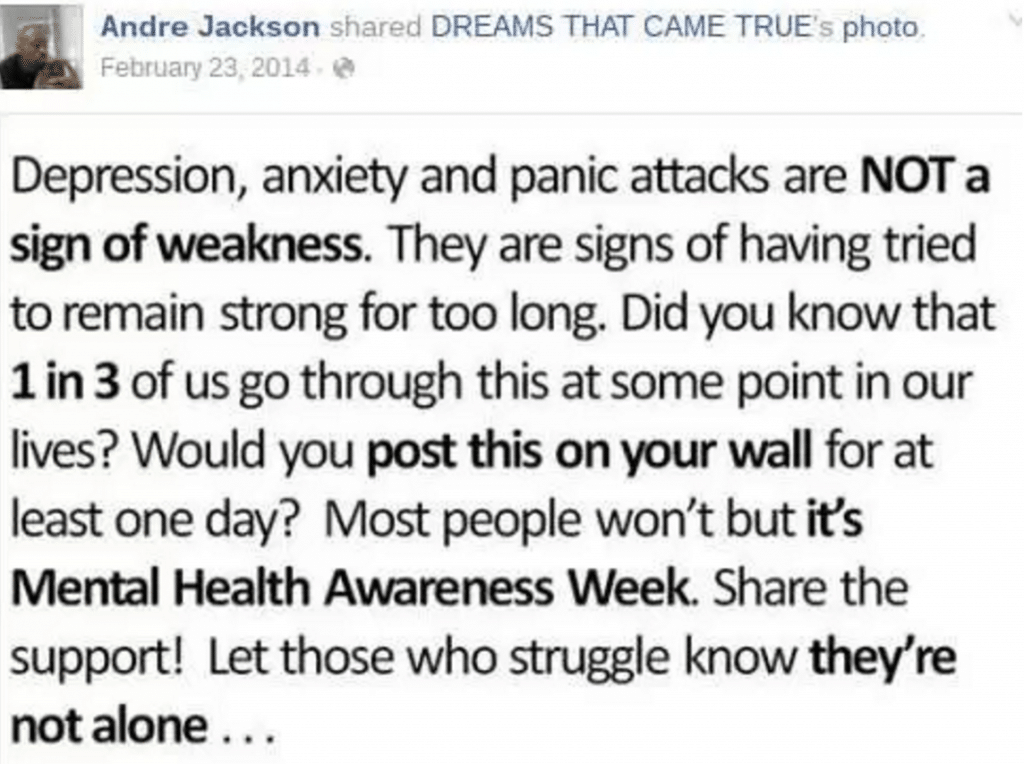 Breaking: Andre Jackson charged with #JosueFlores murder. Here's an old mugshot & Hpd surveillance image. #abc13 pic.twitter.com/sSGwOXpYB7

— Jessica Willey (@ImJessicaWilley) June 4, 2016