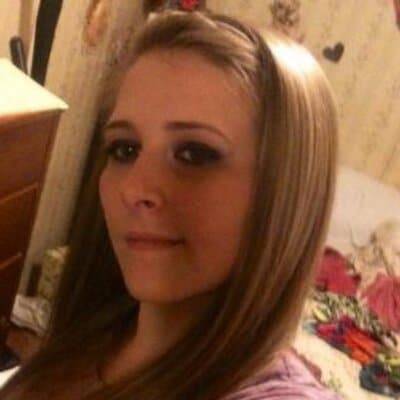 Sarah Iler's baby daughter's life hangs in the balance after the mother was killed en route to hospital with the child starved of oxygen at time of birth.
Sarah Iler a Cape Girardeau, Missouri woman has died en route to hospital to give birth during a car accident with her baby daughter surviving after being born via C-section moments after.
At the time, the 26 year old expectant mother was driving south on Interstate 55 with her husband Matt Rider, 34 when tragedy befell the couple Wednesday morning.
Already a day late and heavily dilated, the couple were minutes away from arriving at the hospital when a tanker truck crashed into a Nissan SUV, which in turn hit the couple's vehicle, a red Chevrolet Blazer, circa 8.04 am according to a report via the Southeast Missourian.
Tragically, the expectant mother died on impact, with rescue workers able to give the mother CPR in a bid to save the unborn child.
Carrying the deceased mother to the Saint Francis Medical Center in Cape Girardeau medics performed an emergency caesarean.
A Go Fund Me since set up for the family described Sarah Iler's daughter being born weighing four pounds and 15 ounces, albeit in critical condition at the time.
With doctors putting Maddyson on a ventilator the child was soon there after able to start breathing on her own.
Nevertheless medics fear that the accident may still lead to the baby girl suffering from long term brain and lung damage.
The fears come after doctors told of the newborn baby lacking oxygen for too long, with consequences of the accident, still too early to tell.
Ironically the accident came after Sarah Iler had recently reconciled with her husband, Matt Rider who is since recovering from the ordeal.
The accident led to the husband undergoing several surgeries with all the man's limbs broken along with some ribs.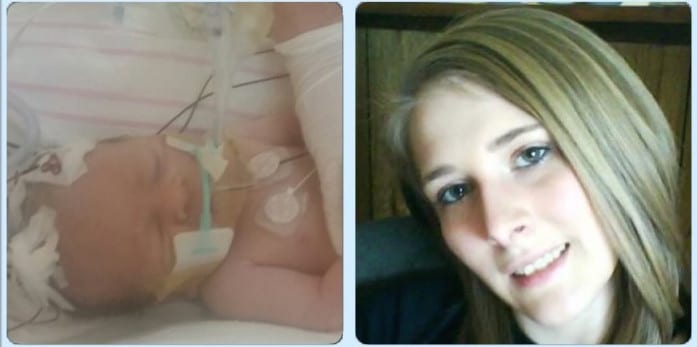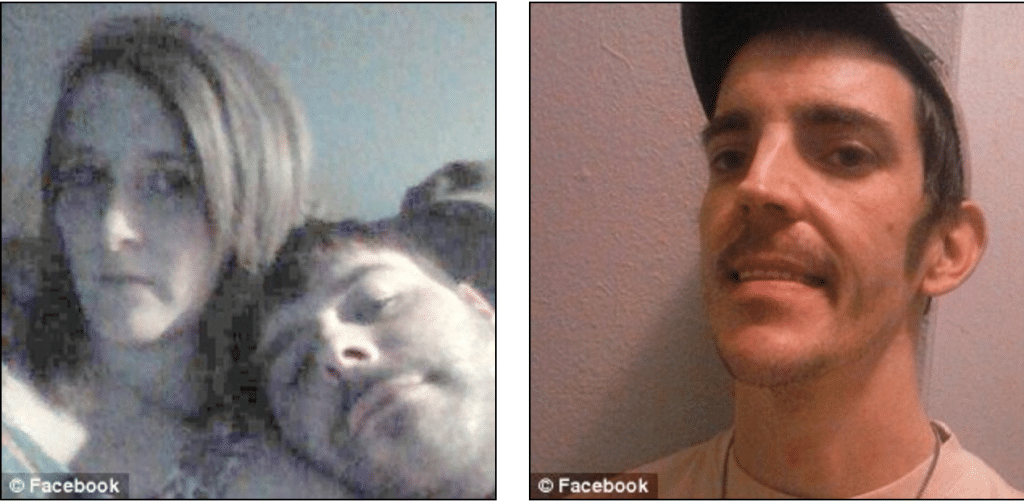 Rider wrote on Facebook last month that he 'couldn't wait to welcome' Maddyson even though he wasn't her biological father.
'I thank God for Sarah every day,' he added in his post. 
Iler's sisters and mother said they did not know yet who would take care of the little girl.
Iler's family concede not having visited Rider in the hospital in St Louis while keeping in touch via pictures instead.
The Ilers are hoping to raise $5,000 to organize Iler's funeral in Poplar Bluff, where she is from originally.
Sarah Iler, who once worked as a cashier at Taco Bell, did not have life insurance according to her family. 
Told sister Kasandra: 'The thought never once entered my head that that baby might die,' 
'I felt my sister gave her life to save this baby. That's how God wanted it. We've been calling her our little miracle.' 
At the time of publishing the gofundme page had collected $4125.